A Strong Start to 2023!
As we near almost a year since Greenhouse launched the Young Leaders Program for Greenhouse alumni, I continue to be inspired by this diverse community of leaders and proud of what each of you has accomplished. From rural Colorado to "The City That Never Sleeps" to Barcelona, Spain, Greenhouse alumni are evolving the communities of the world and living their best lives. I'm proud of us!

So many great things have happened within the Greenhouse community in the last three months and we're excited to share them with you. Keep reading below for alumni news, organizational updates, and what's to come.

With love, 
Michelle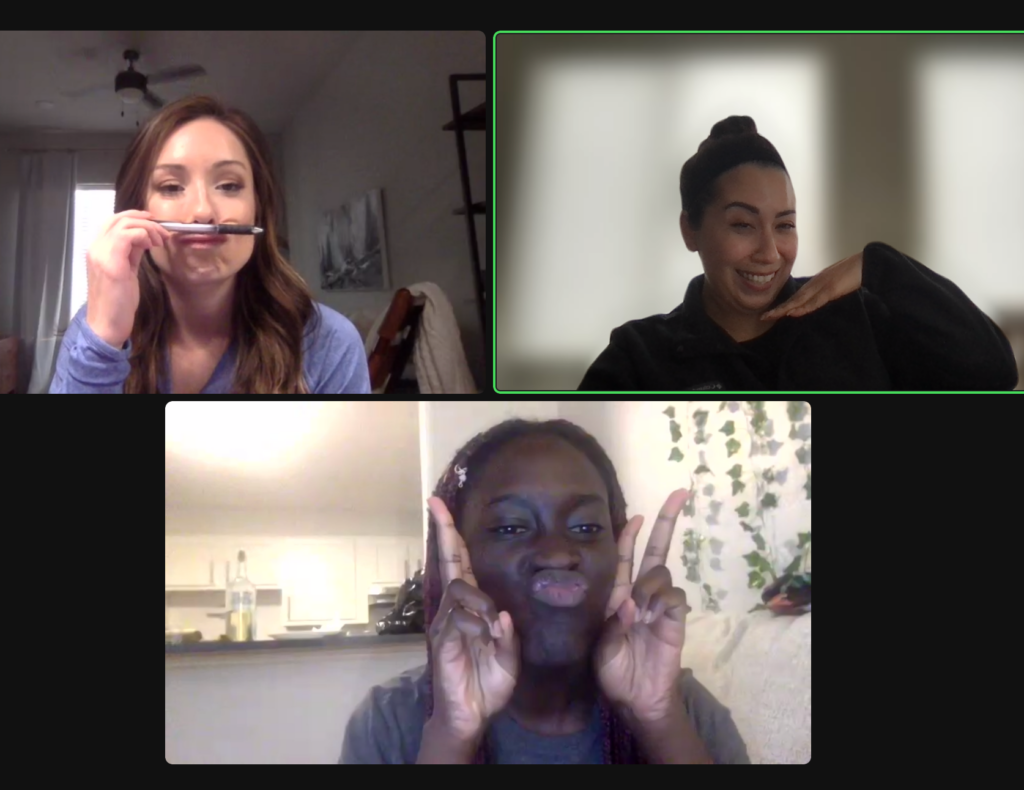 Whole Person College Program…New Scholar Selection featuring Alumni
We are deep in the process of selecting the next incoming class of Greenhouse Scholars – the Class of 2027! This year we received the following number of applications by state:
Colorado: 249
Illinois: 199
Georgia: 232
North Carolina: 119
New York: 87
After reviewing written applications and video submissions we have 35 finalists moving on to the in-person interviews in Colorado, 21 in Illinois, and 14 each in Georgia, North Carolina, and New York.
This year, for the first time ever, we organized an All-Alumni Video Review Panel for New Scholar Selection (some pictured above). Together, we reviewed 16 New York applicants and with the support of these alumni, ensured that each New York applicant was reviewed at least three times – the highest number that an applicant has been reviewed since the pandemic. A huge thank you to Holly Ajala, Joon Bang, Tyler Cunningham, Elizabeth Gutierrez-Gutierrez, Alexa Lobato, and Kiko Wong for helping us maintain momentum in a newly launched state!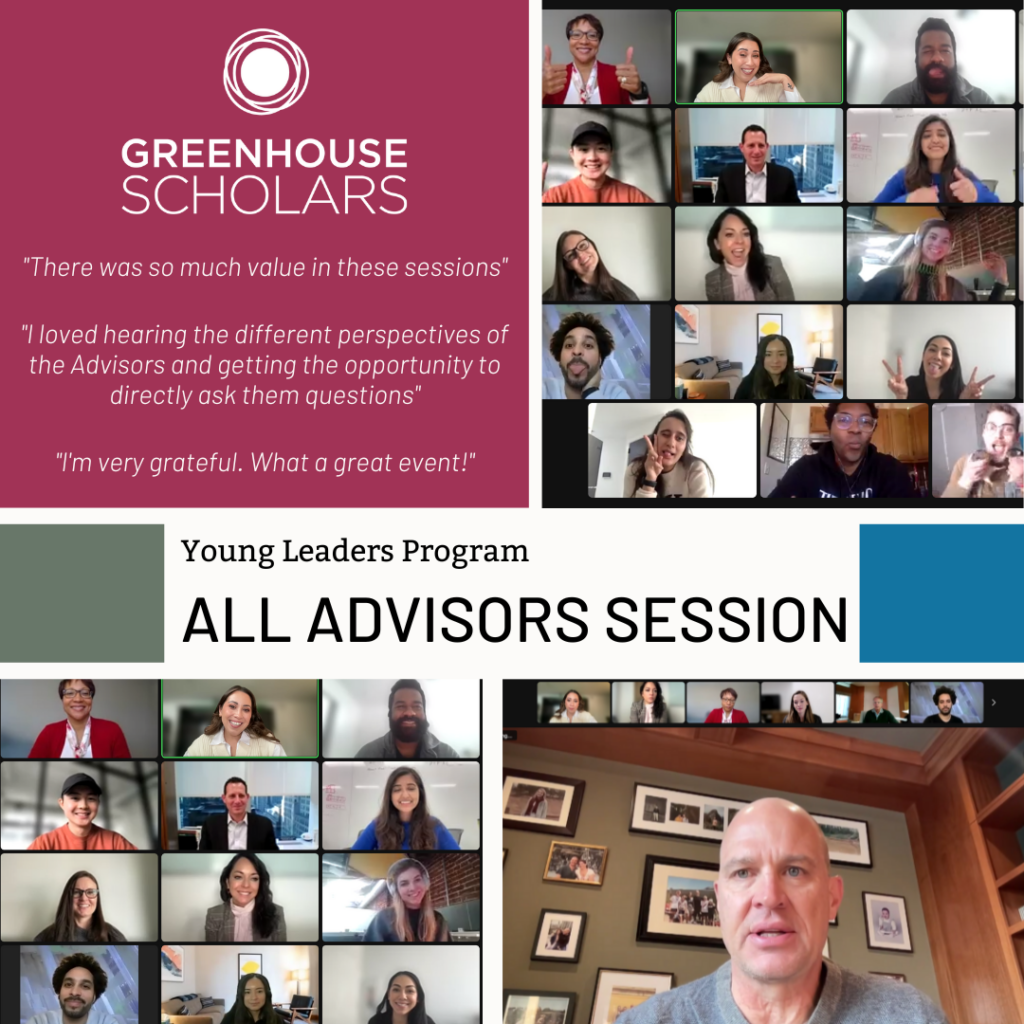 Young Leaders Program
Learning Component
Advisors in-Residence
We kicked off the year with our All Advisor Session on January 24 where Young Leaders participated in staff-led discussions with our Advisors in-Residence Teams. CEO Pete Burridge gave a keynote speech on "Thriving In Your 20s" and our Advisors offered insights on "Leading with Authenticity," "Creating A Healthy Workplace Culture," and "Navigating Life Changes." If you missed the event, don't worry, you can find a recording of each session here.
Personalized Coaching
40 alumni received a coach this past January through the Young Leaders Program and are nearing the end of their four-month coaching in either Leadership, Professional, Personal, Community Change, or Entrepreneurship. Here's what one of our alumni had to say about their coaching so far:
"I am having a wonderful experience with my coach and our coaching sessions have been so generative and impactful. She helped me prioritize my present and future professional goals and I feel like I've made a lot of progress with my confidence. She helped me plan a six month check in with my supervisor, put a new perspective to my skills and points of growth, and is helping me update my resume. I now schedule one hour of development per week where I work on these tasks and it feels very balanced and in harmony with the rest of my work. I feel valued and seen by my coach and feel that she actually believes in me – corny but so important."
Young Leaders Program
Relationship Component
Regional Alumni Meetup in Denver
Regional Alumni Meetups are coming to Colorado! Alumna Connie Appiah will host our Alumni Meetup in Denver at the Rosy Rings Studio on Friday, May 12 from 3:30-5:30 PM. Young Leaders will participate in a candle-making class, re-connect with each other, and enjoy some light apps and drinks.

While alumni in their 20s will have priority to RSVP to this meetup, if there is room, we will open the RSVPs to all alumni including those in their 30s
Save the Date – Ignite 2023
It's almost that time of year – Ignite is back and soon approaching! We're looking to host 50 alumni in Boulder, CO this year for our largest alumni reunion, yet. Ignite is an alumni-only conference reminiscent of Summer Symposium and is taking place this year on Saturday, August 5 – Monday, August 7 (programming will end mid-day on Monday). All alumni in their 20s (Class of 2023-Class of 2016) are invited to attend – be on the lookout for more information including accommodations and travel stipends.
Sustaining Phase Alumni (Greenhouse alumni in their 30s): Interested in being a speaker at Ignite or leading a workshop? Let us know! Reach out to Michelle Kruk at mkruk@greenhousescholars.org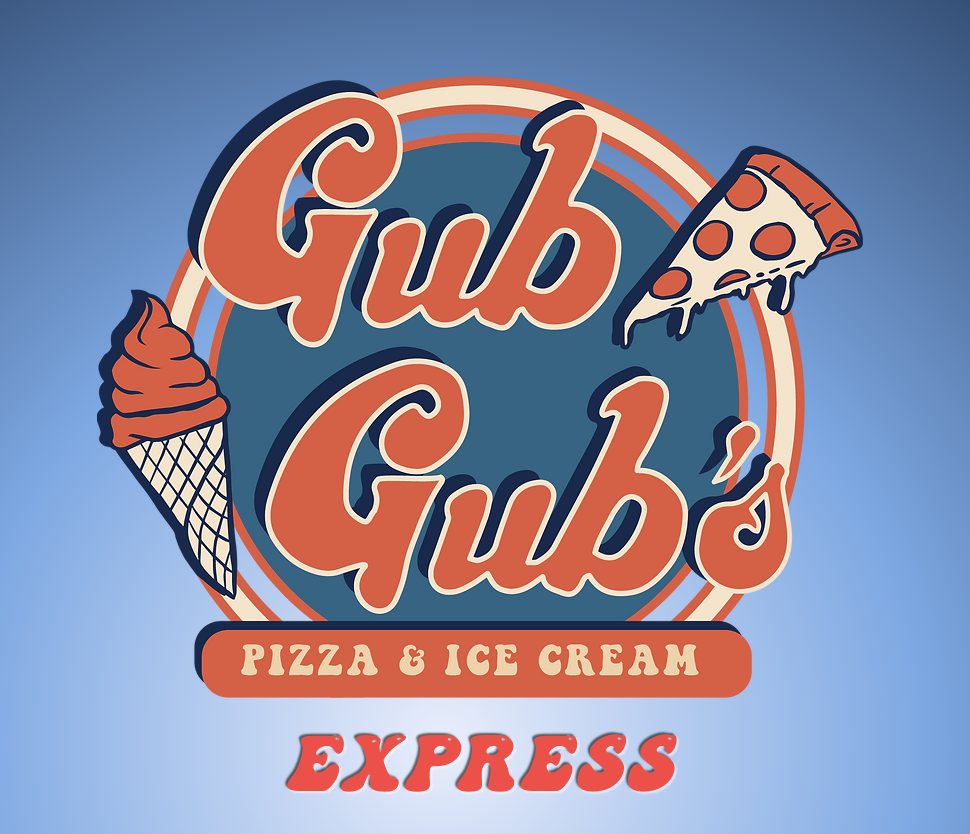 Young Leaders Program
Entrepreneurship Component
Young Leaders
We are very excited to be in the planning phase of the regional, in-person Idea Creation, Enhancement, and Execution support sessions. Stay tuned to learn more about being involved with the Entrepreneurship Component!
Sustaining Phase Alumni
We would love for you to participate in our regional Ideation sessions to help our Young Leaders flesh out new, high-potential ideas. If you are interested in participating in one of these sessions in 2023, email Jamie Clay.
New York: We held our first New York event in Manhattan in February where alumni Bashel Lewis, Wendy Guardado, and Michelle Kruk addressed 80 new prospective community members. Thank you to all the alumni and scholars who showed out for this historic evening!
Coming Up…
Glass Half Full Georgia – April 27, 6 PM EST in Atlanta: At this year's Glass Half Full Georgia, philanthropy meets southern fare. Raise your glass and feed your soul as we gather for a not-to-be-missed evening featuring Atlanta's most acclaimed pitmasters, signature cocktails, and inspiring conversations with our Georgia community. Please join us as we celebrate the opportunity, optimism, and positive impact this powerful community has created.
Glass Half Full Colorado – May 12, 6 PM MST in Denver: Raise your glass and feed your soul as we gather our united community for Denver's premiere philanthropic event. This year's Glass Half Full features signature cocktails, fine wine, craft beer, mouth-watering cuisine, and not-to-be-missed silent and live auction items. Please join us as we celebrate opportunity, optimism, and the positive impact powered by this community.