The Young Leaders Program provides comprehensive support to Greenhouse Scholars Alums in the early stages of their careers and post-college life.

Advisors "In-Residence" Sessions provide innovative, comprehensive, and personalized support resources to grow Young Leaders, maximize individual potential, and foster community change. Advisors participate in three teams and work with alumni over four virtual sessions:
Leaders "In-Residence": Helping alumni become exceptional leaders of people, profits, and purpose.
Executives "In-Residence": Preparing young leaders to take on the finance, operations, marketing/customer experience, and culture challenges and opportunities that present themselves regardless of vocation.
Whole People "In-Residence": Providing the knowledge and tools to help young leaders live their best lives.
Fullday Session with All Teams: One full-day Ask Me Anything (AMA)-style Q&A session across all three teams.
See below for bios of and workshop themes from our curated Advisors "In-Residence"
We were excited to kick off the Advisors "In-Residence" Sessions with our Whole Person Team on October 25 where our Young Leaders participated in advisor-led breakout workshops focusing on "Self-Understanding" with Angel Eduardo and Paul Dreyer and "Quality-of-Life Planning" with Caroline VanSickle and Chris Nelson.
On November 17, we continued our Advisors "In-Residence" Sessions with our Executives Team where our Young Leaders worked in small groups with the individual Advisors and focused on the following workshop themes: "Life is Not a Dress Rehearsal," with Jim Cooper, "Negotiation and Self Advocacy" with Natalie Levy, "Navigating Your Career" with Denise Bell, and "Know Yourself and Your Audience" with Eric Goldstein.
On December 12, we hosted our final team session of the year with our Leadership Team when our Young Leaders attended the following four mini-workshops with each Advisor: "The Art of Effective Feedback" with Frank Beardsley, "Young Leadership" with Kathleen Lockhart, "Your Leadership Style" with Danielle Lloyd, and "DEI in the Workplace" with Onon Wedum.
On January 5, 18 Young Leaders from 8 states, 6 class years, and 2 countries, joined us for our first All Advisors in-Residence Session. We welcomed back our Leadership, Whole Person, and Executive Advisors for a day of facilitated discussion. Our CEO and Founder, Pete Burridge, kicked off this virtual event with a moving keynote speech.
Our Young Leaders had the following to say about their experiences with the Advisor teams and All Advisor Session:
Whole Person:
"My favorite part was being able to be vulnerable with people who I identify as being in my community. I feel like that's been missing in my life. I built a wall to avoid connection and I'm not always sure if that's healthy boundaries or me avoiding people."

"It was a really awesome opportunity to connect with people I haven't talked with in a long time. I think my favorite thing was that it facilitated discussion that allowed everyone to be vulnerable, self-reflective, and still supported."

"The small icebreakers/questions that we started the sessions with were all really thought-provoking and open to interpretation. They really demonstrated the difference in thinking from person to person."

Executives:
"The ability to share and be vulnerable with my current job/career insecurities and being met with validating and encouraging remarks left a big impact on me."

"I loved the topics and speakers. They were all so relevant to me right now it was hard to choose which ones I wanted to attend. I enjoyed that each speaker engaged our options and thoughts and the small groups made it easy to connect."

"I am jealous about the sessions that I didn't attend and would love to attend them all."

Leadership:
"I liked talking about leadership without having to pick apart my strengths or weaknesses, name my style, etc. The session called for introspection of a different kind and I liked discussing leadership as its entity that we all already have. I liked talking about it as an identity that needs to be nourished with specific things – that we as leaders need specific types of development and support rather than "be" leaders and give, contribute, etc. The direction this session took was 10/10."

"I've attended all three sessions this fall/winter, and I have left each one feeling more confident and assured in myself. Also, I cannot stress enough how sharing time and space with alumni makes me feel connected to a community that truly cares for me. Just tens, tens, tens across the board!"

All Advisor Session:
"It re-inspired me to take charge of my career path (visualizing the future, telling my value story to my company, maximizing the value that I can get from my current role)."
2022 Advisors "In-Residence"
Leaders Team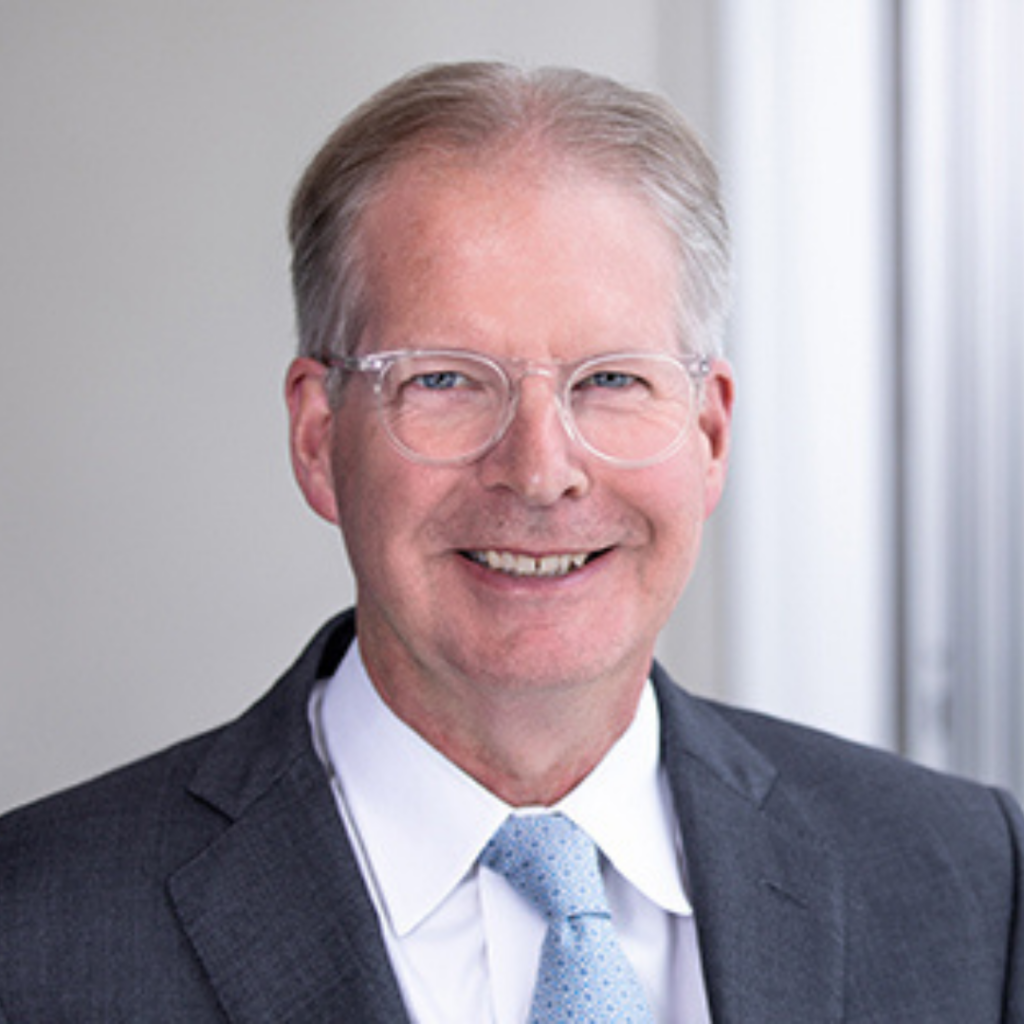 Frank Beardsley
Senior Managing Director, Guggenheim Partners
Frank is a 35+ year financial industry veteran with an outstanding track record of growing insurance and asset management businesses. Most recently, Frank worked at Guggenheim Partners Investment Management as a Senior Managing Director. He has proven skill in driving successful risk and investment management practices through multibillion-dollar organizations. He has demonstrated strengths in managing remote teams across multiple functional areas. Frank is also a strong communicator and business partner who excels at senior management and board relations. He is an adaptable and results-focused leader who embraces change.
---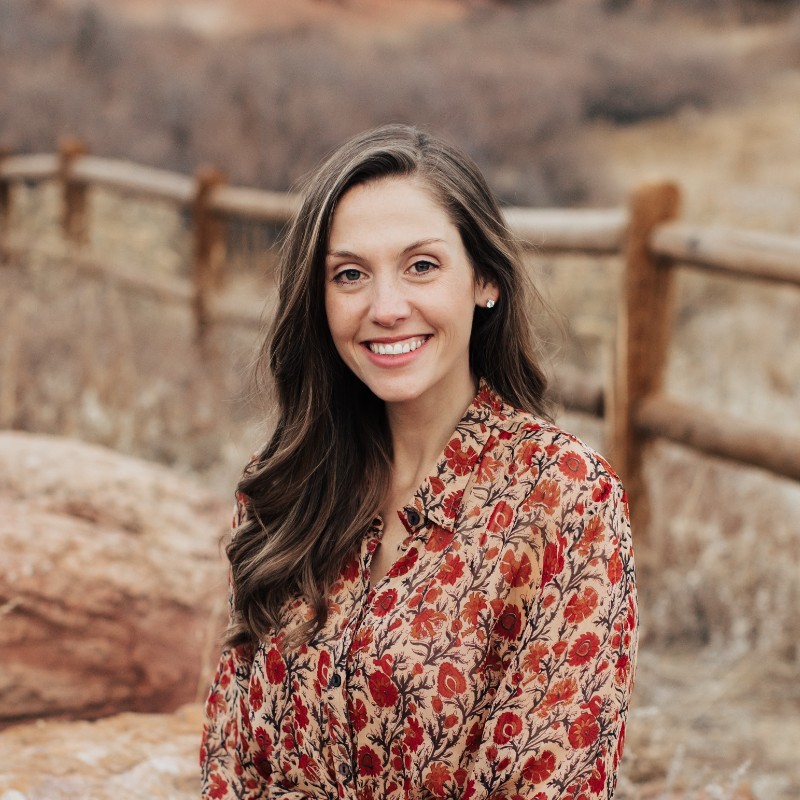 Danielle Lloyd
Director, Caruso Ventures
Danielle is a director at Caruso Ventures which invests in high-impact scaleups, seismic trends, and next-generation entrepreneurial leaders. Before Caruso Ventures, she was an Executive Director with the Zayo Group. Prior to relocating to Colorado, Danielle was the Director of Events and Sponsorships for The New York Times. She graduated from Susquehanna University in Pennsylvania with a bachelor of arts degree in mass communications and media studies. Danielle volunteers her time with three organizations: Endeavor and EforAll as a board member, and Colorado Thrives as a delegate.
---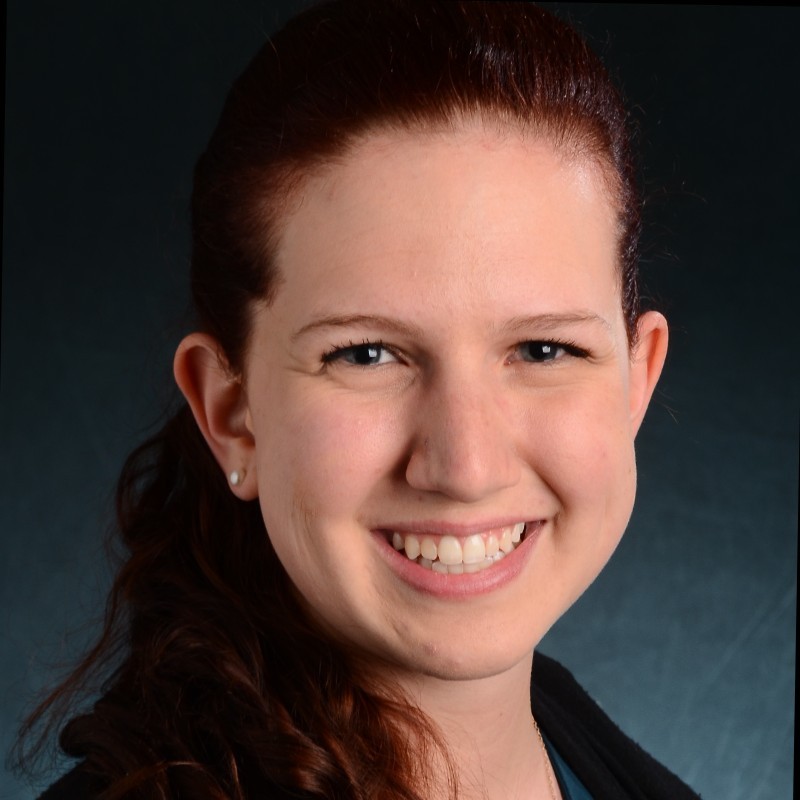 Kathleen Lockhart, MBA
VP of Deal Management, Zayo
Kathleen leverages her strategic background wherever her career takes her. She strives to put herself in an environment where she can continuously learn, grow, and face new challenges. She endeavors to always be involved in her community and has a goal to add value to the world every day. She has always enjoyed working with others, particularly when given the opportunity to improve teamwork across organizations. This is evident with her current role as VP, Deal Management at Zayo where she leads a 40+ person team. She has been promoted several times at Zayo since her first position as a GIS Specialist in 2014 and most recently in 2021 as a VP.
---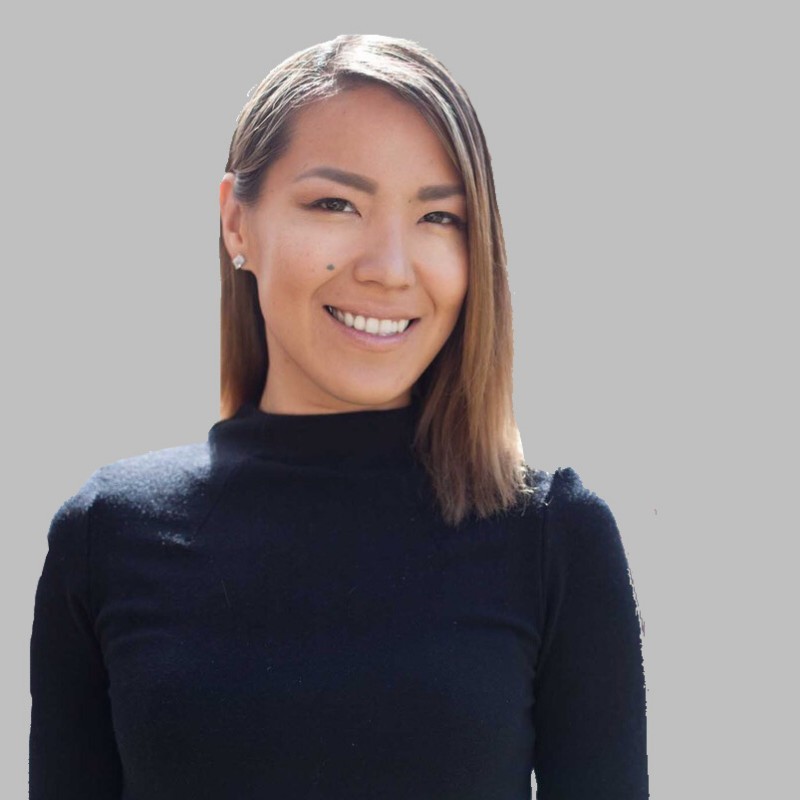 Onon Wedum
Diversity and Community Relations Coordinator, Janus Henderson Investors
Onon is a self-starter and trilingual speaker working as a Diversity & Community Relations Coordinator at Janus Henderson Investors where she focuses on community outreach, sponsorship management, and event planning to support an environment that values the unique talents and contributions of every individual within a culture of inclusivity. Onon is originally from Tokyo, Japan where she received a bachelor's in marketing from Asia University. Outside of Janus Henderson, Onon is an entrepreneur and owns ONON, a clothing boutique that carries high-quality women's casual clothing in Denver.
Executives Team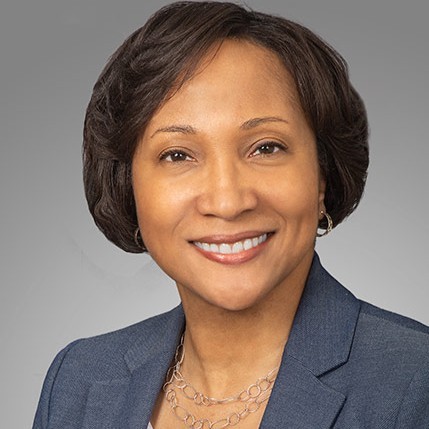 Denise Bell
Former Principal, Talent Strategy and HR Consultant at Mercer
Denise is a human resource professional with external client consulting experience in HR Transformation, Diversity Equity and Inclusion, and general talent strategy as well as internal HR experience in learning and development, talent management, and talent acquisition. Denise is passionate about empowering organizations to optimize and modernize their HR programs, practices, and structure as they journey towards the future of work.
---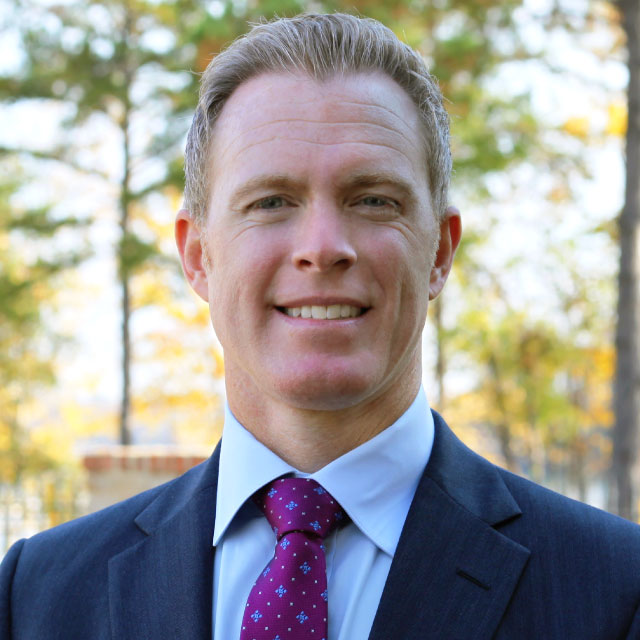 Jim Cooper
Co-CEO, Financial Independence Group
Jim graduated from James Madison University with a degree in Business Management and minor in Finance. He was a scholarship athlete at JMU for four years as a member of the JMU football team. Before being introduced to Financial Independence Group, Jim was helping to run a family business in Charlotte, NC. Once Jim met Bill Cain and Bo Johnson, he had to be a part of this great organization. Jim started his tenure with FIG as an Annuity Marketing Consultant in 2002. Jim built a book of business from scratch and quickly developed a passion for the financial services industry.
---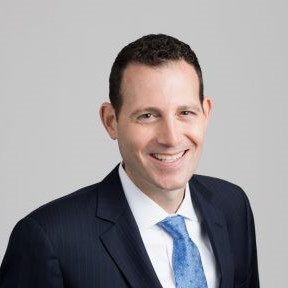 Eric Goldstein
Chief Risk Officer, Antares Capital
Eric has operated in several executive-level roles across risk, operations, technology, and administration at Antares Capital, a ~$50 billion private credit manager and a leading provider of financing solutions for middle-market private equity-backed transactions. Eric is also a member of the firm's Executive Committee. Prior, Eric was a Managing Director at Goldman Sachs in the Merchant Banking Division, responsible for finance and administration functions of the division's private investment funds. He also led the structuring, negotiation, and management of fund-level subscription and asset-based credit facilities.
---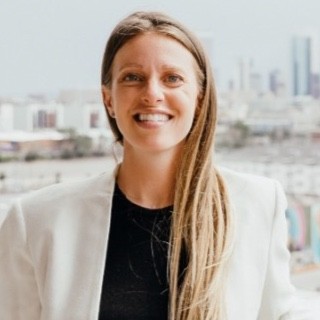 Natalie Levy
Founder and Managing Partner,
She's Independent Investments
Natalie is an engineer and mathematician turned Wall Street derivatives trader, growth technology investor, and business-to-business (B2B) enterprise technology sales leader. She marries a deep understanding of data, data science, and technology paired with strong interpersonal skills. She has over a decade of angel investing experience and 20 years of hands-on operational experience through revenue execution, operational, and leadership roles selling into 34 countries. Today she operates as a fractional revenue executive with deep expertise in real estate, financials, and technology and serves on several private company boards today.
Whole Person Team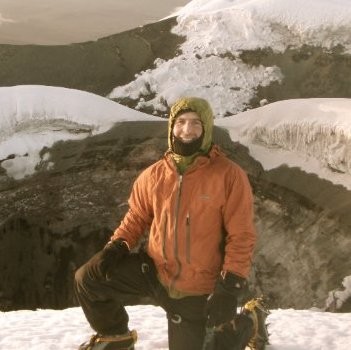 Paul Dreyer
CEO of Avid4Adventure
Born in South Africa, Paul moved to the U.S. as a small child, and has continued to seek out travel, adventure, and education ever since. He worked in and around the worlds of experiential education, leadership development, and group psychology for over 18 years. His scope of practice has been varied; he worked as a facilitator, curriculum designer, expeditionary leader, risk management consultant, staff trainer, and counselor. Much of his experience comes from teaching, leading, directing, and counseling groups or organizations in remote and challenging settings or environments around the world. Currently, he serves as the CEO with Avid4 Adventure helping support the mission to empower kids to choose active and healthy outdoor lifestyles.
---
Angel Eduardo
Writer, Musician, Designer, Communicator
Angel Eduardo is a writer, musician, photographer, and designer based in New York City, best-known for coining and promoting the rhetorical concept of star-manning. He is an Advisory Board member, FAIR in the Arts Fellow, and Director of Messaging & Editorial for the Foundation Against Intolerance & Racism (FAIR), where he helps shape the organization's pro-human approach to our often contentious and divided discourse. He is also a contributor to the Center for Inquiry's blog, where he writes on science, communication, skepticism, and morality for a column entitled Searching for Better Angels.
---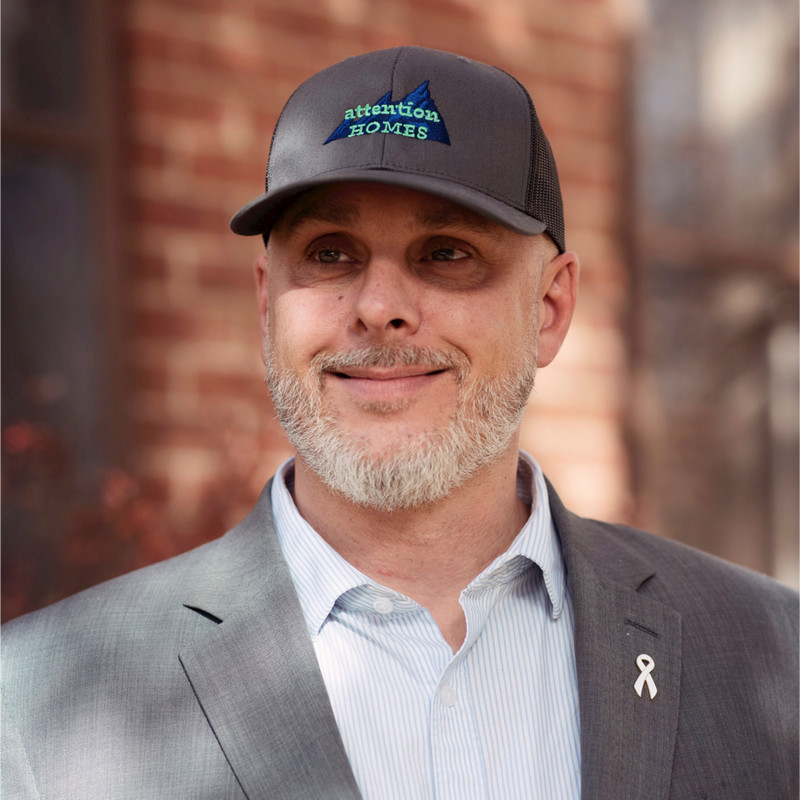 Chris Nelson
CEO and President, Freedom Service Dogs of America
Chris is currently the President and CEO of Freedom Service Dogs of America. Prior to starting this new role in 2022, he had more than 25 years of experience creating opportunities for young people to thrive. Chris has worked with over 12,000 young people across the country. His passion for unlocking the potential of young people led him to TGTHR in 2007 as a program manager, program director and deputy director until assuming the role of CEO in 2018. Under Chris' leadership, TGTHR launched a multitude of programs, including a drop-in center and emergency shelter for youth experiencing homelessness; a street outreach program; a transitional living program; and Colorado's first LIHTC-funded permanent supportive housing building specifically for young adults.
---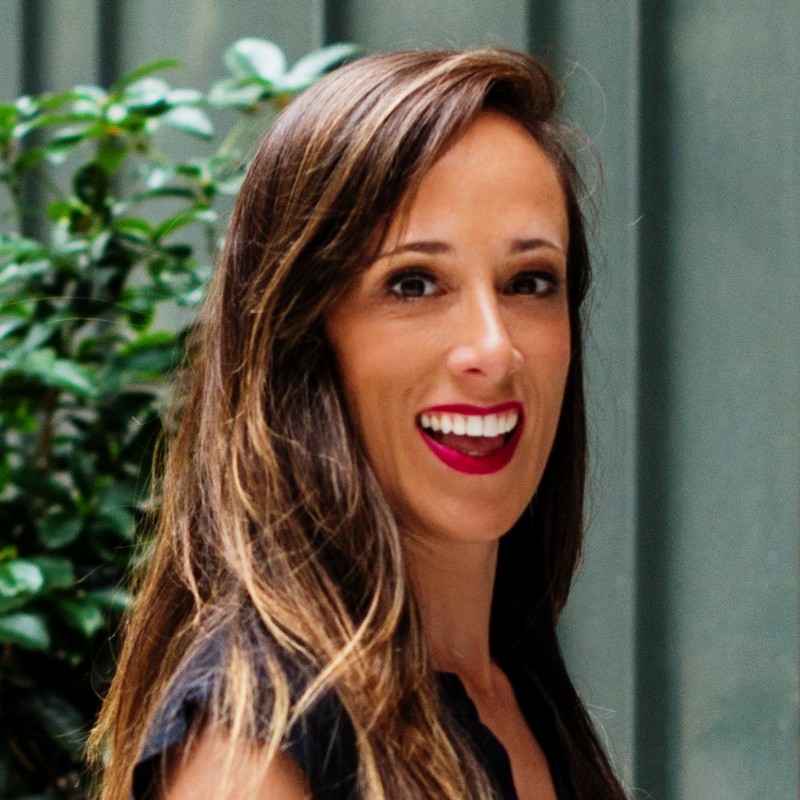 Caroline Van Sickle
Director/Founder, Coach CVS
Caroline helps teams, organizations and individuals set a foundation of success, both in work and in life, at the next level. She combines a working knowledge of psychological and neurological science to help individuals extract hidden potential, remove mental obstacles, and enhance self-awareness. Her goal is to help you achieve an improved state of personal mastery. She breaks down biological processes from beliefs to behavior to help people and groups understand the underlying mechanisms that activate behavioral levers. Without understanding the basics of neuroscience, we can't help but operate on autopilot.
---