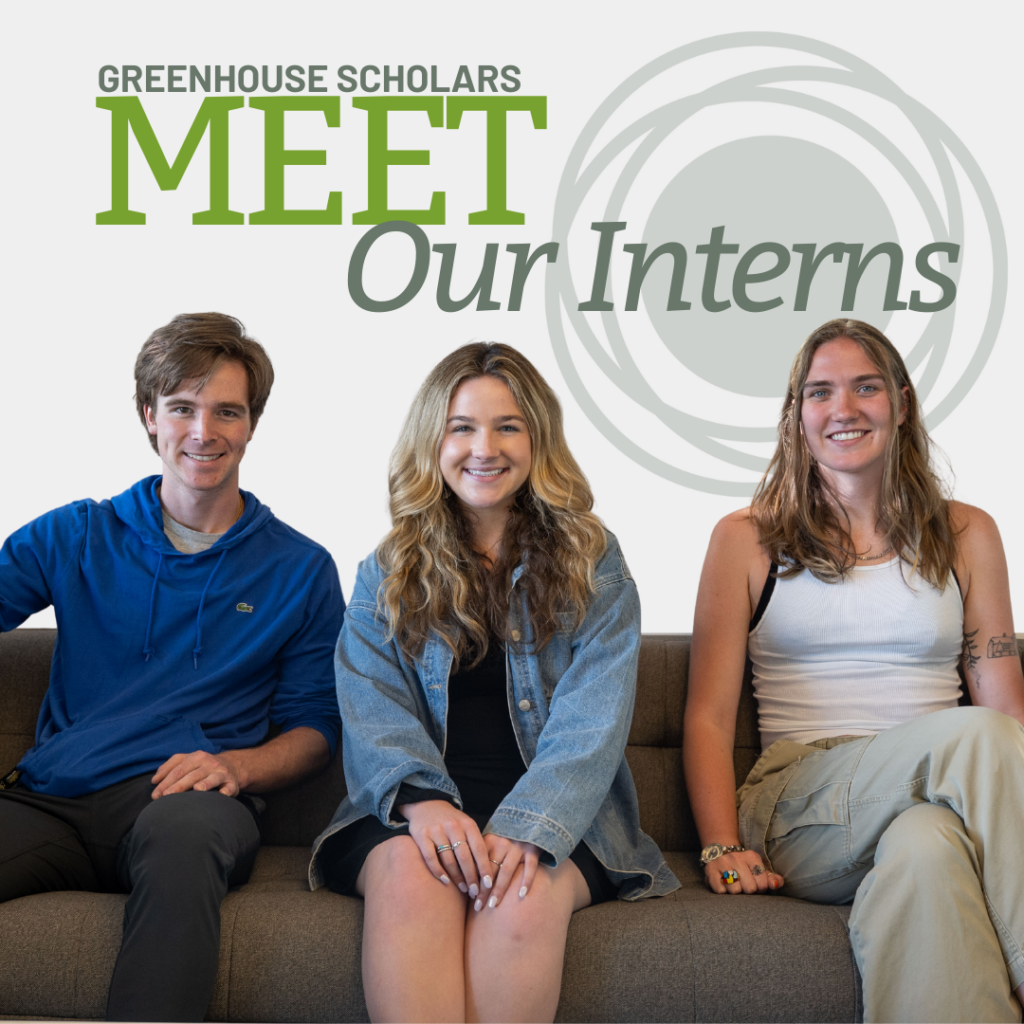 Meet our incredible summer interns who have brought their passion, dedication, and unique talents to the Greenhouse Scholars team. Polly Lasch, a senior at the University of Colorado Boulder majoring in Sustainable Planning and Urban Design, joined us all the way from Wellesley, Massachusetts. Polly's previous positive experiences in nonprofits drew her to Greenhouse, where she has embraced the supportive culture and teamwork that define our organization. She's learned that a positive workplace and strong relationships are the foundation of impactful work.
TJ Wagner, a senior majoring in Data Analytics & Information Science at the University of Colorado Boulder, hails from Buffalo, NY. His curiosity about our unique work environment led him to join Greenhouse. TJ has found immense satisfaction in working with a team that prioritizes growth for both employees and scholars. Positivity and robust project support have been standout highlights of his internship, and he's learned the importance of meticulous planning for success.
Reeve Donner, a senior at the University of Colorado Boulder, is studying Strategic Communication with a focus on Creative Technology and Design. Originally from Colorado Springs, Reeve's alignment with Greenhouse Scholars' impactful mission led him to join our team. Working alongside inspiring individuals, he's discovered the power of adaptability and teamwork. Reeve's internship has taught him how these qualities are essential in driving great ideas and creating life-changing opportunities for young minds.