The Young Leaders Program provides comprehensive support to Greenhouse Scholars alumni in the early stages of their careers and post-college life.

Events like these foster relationships that matter for powering ideas, individuals, actions, and community change.

Regional alumni meet-ups are purposeful opportunities for Young Leaders to engage with peers and allow them to identify specific values and achievements of their cohort.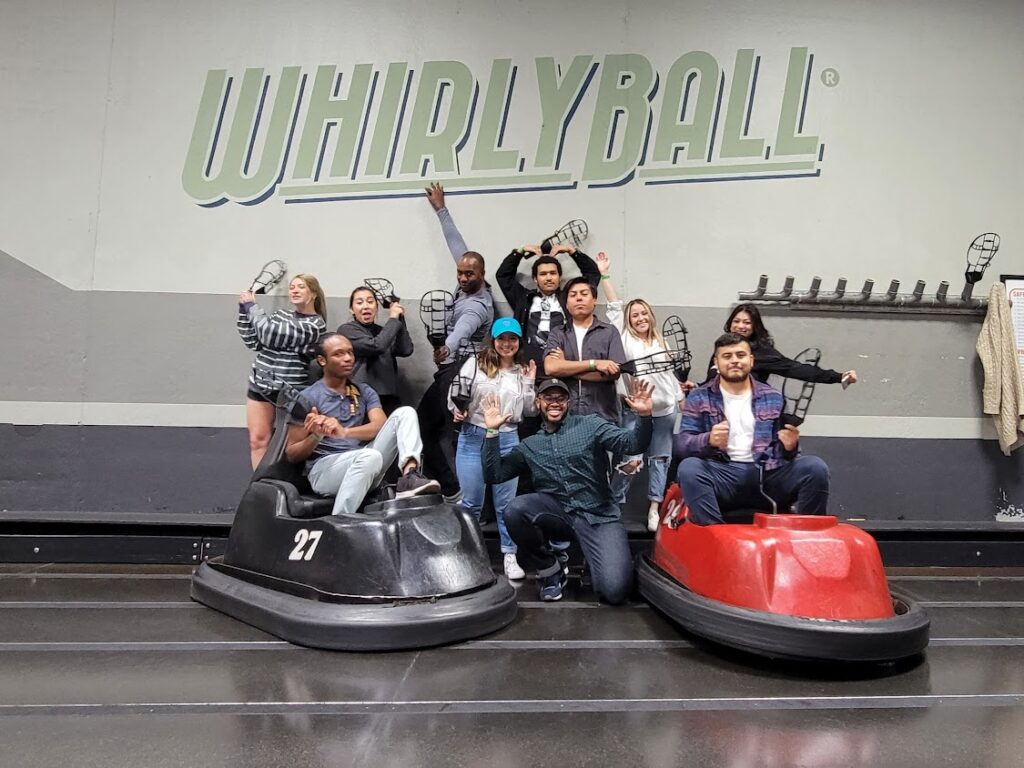 Greenhouse hosted its 1st regional Young Leaders alumni meetup in October at Whirlyball in Chicago, Illinois. Thanks to our host, Nick Tarleton, alumni from 7 class years joined the Young Leaders Program staff for an evening of fun and engagement by fostering relationships, engaging with peers, and playing Whirlyball! Some alumni drove 6+ hours from other states and flew in just to participate!
What did the Young Leaders enjoy the most at the Ilinois Regional Meet-Up?
"The opportunity to see old friends and make new ones. I am convinced Greenhouse has the highest density of amazing people per capita, and being able to connect with these people was incredible. I saw scholars I haven't seen in a decade and it was like we never missed a beat. I met new scholars and it was like I had known them for years. The culture that has been established in Greenhouse to treat one another with respect and warmth makes me so happy I could tear up."
"Reconnecting with alums and the program – I hadn't seen anyone in a while and it was nice to come out, take a break, and be around inspiring people."
"My favorite part was being able to bond with other scholars. Coming out of the pandemic person-to-person interactions became very rare so having this opportunity to play a game, have some food and drinks really create an amazing atmosh."
"My favorite part was being able to interact with other scholars in different ways (during whirly ball and dinner). It was a great way to bond with one another."