Greenhouse Scholars alumni best understand what the current Scholars are having to manage. They know that many have lost their incomes along with many of their families, are facing uncertainty about housing, and have become food insecure.
Our alumni understand that we must support the Vital Needs Fund and meet our $400,000 goal by May 31st to sustain our programs and support our Scholars who are among the most vulnerable to this crisis.
Please make a contribution today to help us support these amazing young leaders during a time of critical need.
If you've already donated and would like to continue supporting the Vital Needs Fund, please share this page on Facebook.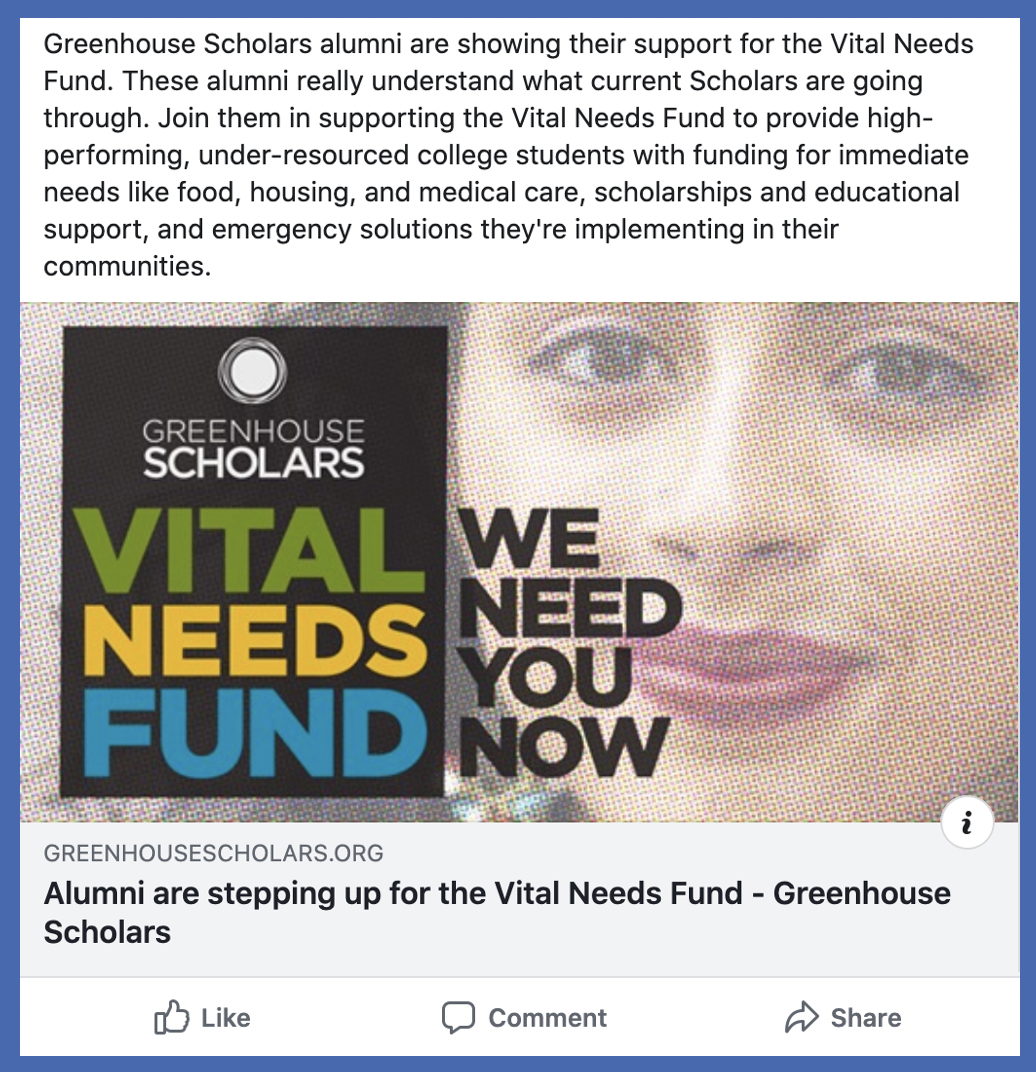 Thank you to our alumni who have supported the Vital Needs Fund:
Holly Ajala
Amadou Bah
Sarah Beebe
Amina Bouyad
Mimi Chau
Osvaldo Calzada
An Dang

Brad Goldsberry
Wendy Guardado
Saul Huerta
Michelle Kruk
Desiree Lucas
Tomas Mariquez-Hernandez
Aron Palma Chavez
Ayesha Rahman
Ashton Reppert
David Rolla
Elle Staley
Nick Tarleton
Brianna Whitaker