The next generation of leaders
We are so excited to introduce our newest class of Greenhouse Scholars. The Class of 2027 is comprised of 33 Scholars from Colorado, Georgia, Illinois, North Carolina, and New York. These Scholars represent rural and urban communities, high levels of academic rigor, proven leadership, accountability, relentlessness, and a desire to create positive generational change through impact.
Colorado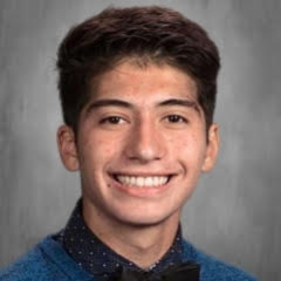 Alen Lupercio Escoto
Fighting for animal healthcare equity.
ᐯ
Santa Clara University, Biology
Arrupe Jesuit High School (Denver)

Alen embodies leadership in everything he does. As captain of the varsity soccer team, his patience, leadership, and care for his teammates has led to four playoff appearances, two Frontier league championships, and being named Conference All-Star twice. Alen understands that everyone must start somewhere and he does not forget how much he needed a mentor when he was starting off playing soccer. His relentless drive comes from understanding the importance of the opportunities that were bestowed upon him. Alen grew up in a community where opportunity was scarce and few people had access to resources or support. While he consistently pushes himself to be the best version of himself, he still struggles like everyone else and has learned the importance of looking back and learning from failure. A quote that Alen tries to embody is, "It wasn't necessary to win for the story to be great, it was only necessary to sacrifice everything."
Leadership:
Founder, Arrupe Jesuit High School Leadership Day
Captain, Varsity Soccer Team
Leader, V.I.P. Generals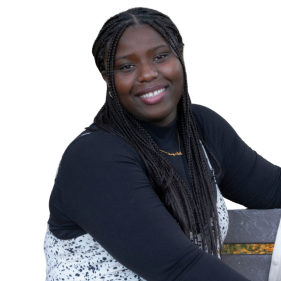 Angie Sumo
Passion to create a world livable for all.
ᐯ
Duke University, Global Health / Business
Harrison High School (Colorado Springs)

Angie's immigrant identity has ignited a profound passion within her, fueling her unwavering commitment to serving underrepresented communities and fostering a sense of unity. At the tender age of 5, she embarked on a courageous journey, leaving behind her home in Liberia and embracing a new life in a foreign land. Since that transformative moment, Angie has dedicated her days to immersing herself in diverse cultures, cultivating a deep appreciation for the beautiful tapestry of humanity. Raised in a household with two younger siblings and a resilient single mother, Angie naturally assumed a parental role, shouldering responsibilities that extended beyond her years. She confidently tackled paperwork, managed financial matters, and provided guidance to her siblings in their educational endeavors. Her unwavering commitment to her family instilled in her a profound sense of responsibility and a remarkable ability to lead by example. Translating her instincts to the school environment, Angie volunteers as a counseling aid, extending her support to fellow students in need. Her dedication and empathetic nature have earned her the position of treasurer of the national honor society, where she serves as a beacon of inspiration to her peers. Angie's remarkable journey, rooted in her immigrant identity, has bestowed upon her a profound understanding of the power of community and the importance of uplifting those whose voices often go unheard. With her unwavering passion, cultural curiosity, and tireless dedication, she stands as a beacon of hope, tirelessly striving to create a more inclusive and harmonious world for all.


Leadership:
President of Student Government Association
Starting Harrison High School Debate Club
Treasurer of National Honor Society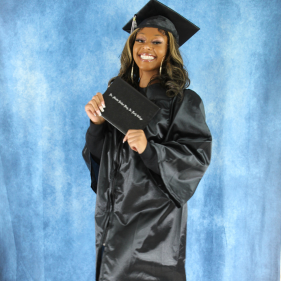 Ceirra Noel
Create a nonprofit organization providing academic and mental health resources for students of color which prevents children harming themselves or others due to disproportional access to resources.
ᐯ
Howard University, Marketing
Dr. Martin Luther King Early College (Denver)

Throughout high school Ceirra worked continuously with her community through her school's Volunteer Club and working with non-profit organizations such as Steps to Success Montbello, The Power of One Youth Violence Prevention Organization, and Young Aspiring American Social and Political Activism.. She was a co-host of Denver Public Schools' Black Voice in Color student podcast, fulfilling her passion to advocate for youth of color. Along with being Co-Captian of the Varsity Montbello Cheerleading Team, she plays volleyball and does track and field. Ceirra is studying at Howard University on an academic scholarship to major in marketing. Through her degree, she desires to assist kids in overcoming their insecurities and their academic weaknesses. She is passionate about helping youth in her community and the world and plans to start a nonprofit providing academic, mental health, and success resources for students of color.
Leadership:
Co-Host, Know Justice Know Peace podcast
President, National Honors Society
Founder & President, Volunteer Club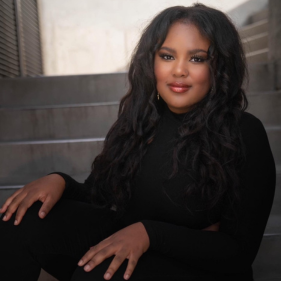 Dahni Austin
Disrupt the current educational systems to ensure more equitable education opportunities for all.
ᐯ
University of Colorado Boulder, Business
Dr. Martin Luther King Jr Early College (Aurora)

"Do everything from the heart and don't expect anything in return". Motivated by her grandmother's advice and driven by her strong work ethic and desire to succeed, Dahni is determined to make a difference and stand up for her convictions, regardless of the challenges she may face. Raised to understand the importance of prioritizing school to receive a good education, Danhi was relentless in achieving academic excellence, completing her high school graduation requirements early and attending community college full-time in her senior year of high school. As the founder of the Black Student Alliance at her high school, co-founder of the nationally recognized podcast "Know Justice, Know Peace", and as team captain for her Junior Varsity Volleyball Dahni is always using her voice to advocate for others. With a passion for education and racial equity, Dahni aspires to be an entrepreneur and lawyer, aiming to address systemic racism and to promote more equitable education opportunities nationwide.
Leadership:
Founder of the Black Student Alliance
Co-founder of the Podcast "Know Justice Know Peace; The Take"
Team Captain for Junior Varsity Volleyball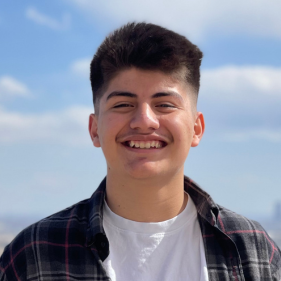 Eduardo Acevedo
Striving for equity in underserved communities through innovation.
ᐯ
Colorado School of Mines, General Engineering
Global Leadership Academy (Denver)

The eldest of six siblings and the first in his family to graduate from high school, Eduardo is a fearless trailblazer. He maintained his 4.1 GPA while running Varsity for his school's cross country team, earning him All-State Academic Honors. Attending a high school where the majority of students speak more than one language, Eduardo noticed a lack of support for students with limited-English proficiency. Passionate about ensuring his peers had access to an equitable education, Eduardo was selected as one of twelve students in the nation to join the Bezos Scholars Program and launch a community change initiative at his high school. Working in tandem with one of his teachers, Eduardo created an innovative onboarding program for high school English Language Learners who are new to the United States – a program that is now institutionalized at his high school. Through his passion, humility, and care for others, Eduardo has become a well-respected leader in his community.
Leadership:
Chief Editor for the Yearbook
Bezos Scholar at Bezos Scholar Program
Secretary for National Honor Society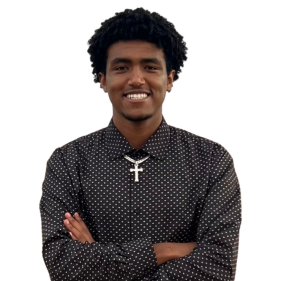 Henock Tilahun
Creating the foundation for Africa's access to space.
ᐯ
Stanford University, Aerospace, Computer Science
DSST Montview High School (Denver)

Henock Tilahun is an Ethiopian-American, who at the age of eight boarded his first flight on an Ethiopian Boeing 787 Dreamliner, sparking his passion to create change around the world through the aerospace industry. In three different visits to Ethiopia, he explored various regions, learning about his ancestral history and identity, and discovered the importance of not letting adversity hold him back from achieving his goals. His visit to his family's small village inspired him to always dream big, which sparked him to aim for what's "impossible". During Henock's four years at DSST Montview High School, he was an active member of the Mile High Flight Program exposing him to the aviation/aerospace industry. He networked with aerospace industry leaders and even earned flight hours, experiencing the power of flight in his own hands. As a recognition of his dedication, he was awarded a signed plaque from one of the last living Tuskegee Airmen. Henock has experienced many great things in his life, but he also has learned from hardships. He has been shaped by new environments and opportunities to carry his servitude spirit. His future at Stanford University and beyond will demonstrate his character and the change-making actions he will conduct around the world.
Leadership:
Leader, Mile High Flight Program
Leader, Architecture Construction Engineering
Treasurer, Student Council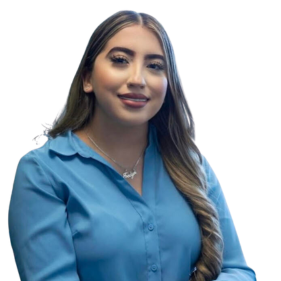 Jocelyn Carbajal
Providing preventative dental care for low-income communities.
ᐯ
Regis University, Nursing
Arrupe Jesuit High School (Commerce City)

Jocelyn embodies perseverance and relentlessness. At 14-years old, Jocelyn became the primary financial caretaker of her family after her father lost his job. Jocelyn maintained high academics and honors while supporting the eight people in her household through various part-time jobs. Despite the fact that her work day ended around 11 PM six days out of the week, Jocelyn never lost sight of her academic and professional ambitions. Having experienced the impact of food insecurity and health disparities on low-income communities firsthand, Jocelyn became passionate about giving back to her underserved community. She organized a volunteering project at her school where students prepared hundreds of meals for a local soup kitchen and interned in dentistry, where she learned just how great the health disparities in preventive care are for low-income individuals. Jocelyn will be the first in her family to graduate from high school and attain a college education, which she plans to continue by attending dental school. Jocelyn aspires to one day open her own clinic and provide free preventative care to those who cannot afford it.
Leadership:
President and Chief Editor of Yearbook Club
Boys Varsity Soccer Manager
Student Union Advocate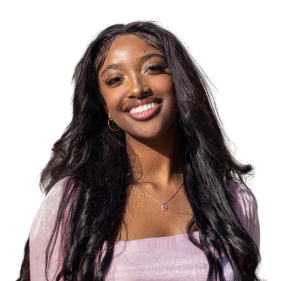 Lidya Tewolde
Promoting humanitarianism through advocacy, activism, and policy reform.
ᐯ
Stanford University, International Relations and Computer Science
George Washington High School (Denver)

Lidya is the daughter of Tigrayan and Eritrean immigrants and an avid advocate for justice, human rights, and representation. She is especially passionate about the intersection between human rights and technological advancements. Inspired by the love for her community and her East African roots, Lidya wants to one day found a non-profit dedicated to rebuilding her home, Tigray. She's excited to further explore her passion for human rights in tandem with the complexities that come with computer science. Lidya is a very active member in the communities she is part of. Within her school she is the Co-President of the African Students Association and the IB Black Organization. She is a George Washington High School representative for the Student Board of Education, the Secretary for National Honors Society, and a member of the Varsity Speech and Debate Team. She acted as an executive board member for the Beautiful Black Girls Club and promoted a project that was undertaken by her AVID Class called, "Closing the Adventure Gap." At the district level, Lidya is one of five members of the Superintendent Student Executive Cabinet and contributes to the facilitation of monthly events that encourage student voices from every high school in the district, ultimately representing 90,000+ students.
Leadership:
Co-Founder of Tigray Youth Council '23
Co-President of African Students Association
GWHS District Representative for the Student Board of Education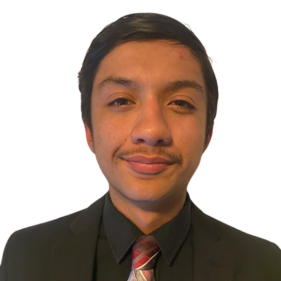 Luis Mendoza Vega
Fix the problems of tomorrow, no matter how big or small.
ᐯ
Colorado State University, Construction Management
Valley High School (Gilcrest)

Luis hails from Gilcrest, a small rural farming town in northern Colorado where "the smell of manure can be picked up from a mile away". However, the strength of his connection to this community runs deep. Growing up in Gilcrest shaped Luis into the person he is today. The sense of ownership and accountability that comes from living in a small town allowed him to develop meaningful relationships with community members and a deeper understanding of the unique needs that come with living in a rural town. Luis has dedicated his time inside and outside of the classroom to volunteering for his community, spending countless hours giving back to his local elementary school, food bank, and church. As a first generation student whose parents moved to the United Stated to provide a better life for him and his brothers, Luis knows the importance of education and its ability to provide opportunities not only for himself, but his family and community. He is a hard working individual who is energized about giving back to his community and making an impact.
Leadership:
Student Council – Co-President + Vice President
National Honor Society – Student Council Representative + Vice President
Interact Club – President + Reporter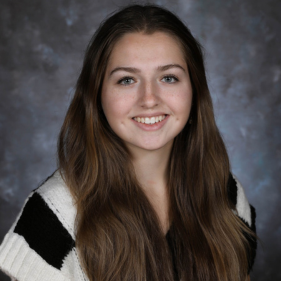 Maggie Clarke
Creating solutions for children residing in addiction-ridden households.
ᐯ
The University of Virginia, Business Administration
The Pennington School (Pennington, NJ)

Maggie Clarke, a passionate community leader, discovered her calling at the Pennington School in New Jersey. As a residential assistant, she fostered meaningful connections and created a safe environment, overcoming her own challenges as a first-generation, under-resourced student. Inspired by her peers, Maggie utilized the school's resources to uplift herself and others. Now, equipped with problem-solving, collaboration, and project management skills, she aims to become a productive, empathetic leader in the nonprofit sector. As a Scholar, Maggie seeks to grow alongside her fellow Scholars in the Greenhouse Community, harnessing opportunities, mentorship, and resources. With her positivity, empathy, and natural leadership, she aspires to make a lasting impact on the lives of children affected by addiction, changing their trajectory away from trauma.
Leadership:
Prefect
Peer Leader
Junior Proctor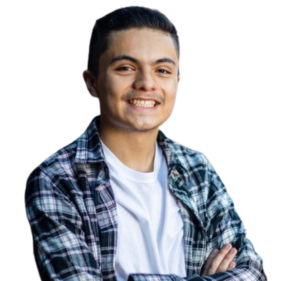 Osvaldo Garcia Barron
Advancing equity, representation, and inclusion efforts to improve the lives of youth and underrepresented communities.
ᐯ
Pitzer College, Science/Sociology
Boulder High School (Boulder)

Osvaldo's seed of interest in politics started when his great-grandfather told him about his uncle, who despite significant financial burdens served as a representative for his parent's village in Mexico and sought to grant access to education, transportation, and electricity to all. Aspiring to be like his uncle, a political career seemed an unattainable goal at that time, but since then, he has grown increasingly passionate about social justice, politics, and local government. Osvaldo had a rocky start to his first year when he realized he was the only student of color in his AP class, composed of about thirty students. He often felt academically insecure, but with the guidance of teachers, mentors, and family members, he soon realized that to resist inequality, he must push himself harder. Hence, during high school, he formed clubs and organizations that enabled him to give back, make a difference, and vocalize the inequities in his high school community. Some clubs, like the Latino Student Organization and the Unity Council, were school-based, while others, like the Youth Opportunities Advisory Board of the City of Boulder, helped him to amplify youth voices and serve the greater community. As a first-generation college student and one of six children of hard working immigrant parents, Osvaldo aspires to continue giving back to his communities by serving as a catalyst of change and embarking on efforts that uplift the voices of youth and marginalized communities.
Leadership:
Latino Student Organization, President
Youth Opportunities Advisory Board Member
Boulder Valley School District Youth Equity Council
Reina Ortiz
Make education the right it should be, so that we can all sow a better future.
ᐯ
University of Denver, Public Policy
South High School (Denver)

Reina seeks to bridge the inequality gap within education through public policy and social advocacy. Through various forms of local and district leadership in the Denver area, Reina has exemplified how accountability and relentlessness are necessary when taking steps toward true and meaningful change. With her unique experience in both private and public schooling systems, Reina was exposed to the glaring differences between private and public school classroom conditions, teachers, curriculum, and extracurricular services. These experiences caused Reina to start asking questions – "regardless of age or district, don't all children deserve an equal token of faith for their success?" Reina is relentless in her pursuit to make education equitable for all, and hopes to continue to work towards transforming education institutions through policy work and advocacy.
Leadership:
Testifying at the Capitol for HB-23-1109, the 'Let Kids Be Kids' Bill.
Leader, Rising Ravens, an inclusive tutoring/support system at South High School.
Advocate with the National Association for College Admission Counseling for access to higher education in Washington D.C.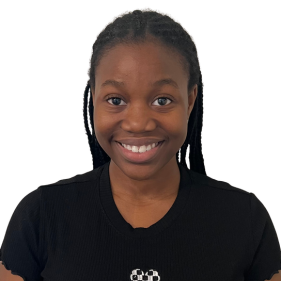 Toluwanimi Bello
Impacting lives through personal education and tutoring.
ᐯ
University of Colorado Denver, Chemistry
Cherokee Trail High School (Aurora)

Tolu, an ambitious and determined young woman, hails from Nigeria with a fervent passion for education and creating a world of equal opportunities. Guided by her family's belief in making a positive impact, she aspires to bring about meaningful change in underprivileged communities affected by race, education, and socioeconomic status. Despite facing challenges upon arriving in the United States, Tolu's unwavering determination to pursue education at all levels remains steadfast. As she embarks on her academic journey, Tolu is thrilled to attend the University of Colorado Denver, where she will major in Chemistry. With boundless opportunities on the horizon, Tolu envisions a vibrant journey of transformation, fueled by her commitment to create a brighter future for those in need.
Leadership:
Certified Nursing Assistant
Link Crew Leader
Tutor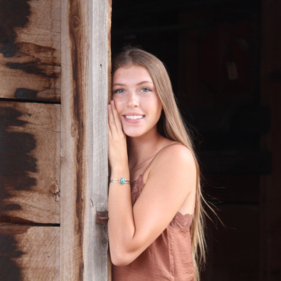 Trista Barnett
Closing the gap between society through the power of education.
ᐯ
Adams State University, Nursing
Dove Creek High School (Dove Creek)

Trista, an exceptional and determined individual, holds a deep appreciation for the Dove Creek community and its profound significance in her life. Driven by a desire to make a lasting impact, she actively engages in community initiatives such as food and coat drives, alongside providing assistance to the elderly. With each interaction, Trista's goal is to leave a positive imprint, emphasizing the value of kindness and compassion. Her remarkable leadership skills are evident through her roles as class president, student council president, and numerous other leadership positions, all aimed at uplifting her community. As she looks towards the future, Trista's commitment to Dove Creek remains unwavering. In the coming fall, she will embark on her academic journey at Adams State University, pursuing a major in Nursing, driven by her determination to make a significant and enduring community impact.
Leadership:
President of Student Council
Vice President of FFA Chapter
Class President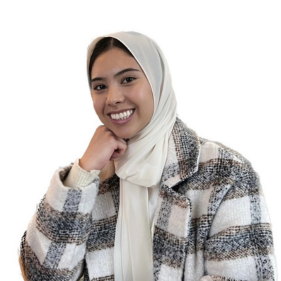 Yumna Ali
Fostering change and opportunity through the scope of business and writing.
ᐯ
Colorado College, Business
KIPP Northeast Denver Leadership Academy (Denver)

Yumna is relentless in her passion for business, creative writing, and advocating for social issues that affect underrepresented communities. She was recognized as one of three national high-school winners across the KIPP Foundation for her letter submission to Vice President Kamala Harris about religious discrimination and has successfully published two poems in books by Words To Power within the Denver Metropolitan region. As a Social Media Ambassador, Yumna created e-newsletters and social media posts for the Girls Inc. of Metro Denver network of more than 10,000 stakeholders that prioritized sharing the stories of women and young girls from diverse backgrounds. Yumna continued her impact in her school community where she served as the Director of Communications for the Student Board of Education (SBOE). There, she developed effective communications, marketing, and branding strategies that aligned with SBOE's mission. Her ultimate goal is to one day blend her passion for creative writing and equity with business, by creating a company that promotes unified support and understanding in minority neighborhoods. As of now, Yumna continues to work hard to study and give back to others within the community.
Leadership:
President of the National Honor Society chapter of her high school
Transformational Leadership Board Member and Social Media Ambassador of Girls Inc. of Metro Denver
Apprentice Advisory Council Member of CareerWise Colorado
Illinois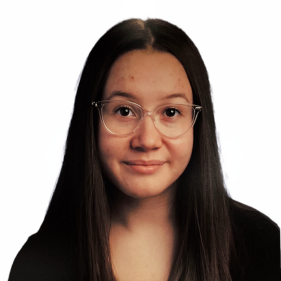 Christina Luna
Providing affordable and proper patient-centered care for marginalized communities in the United States.
ᐯ
The University of Chicago, Biological Sciences- Global & Public Health
Wheeling High School (Wheeling)

Christina is the proud daughter of Mexican immigrant parents. Not having finished elementary school, they instilled in her the importance of education and taking advantage of every opportunity. Christina not only maintained a 4.0 GPA throughout high school, she also took dual enrollment classes to obtain her CNA license and earned college credit from a summer course at Harvard University. Christina says she is committed to transforming the healthcare system to ensure that one's socioeconomic background does not stand in the way of living a healthy life. She became keenly aware of the systemic barriers that affect marginalized communities when her father was denied access to quality medical care due to a lack of health insurance. Christina is intentional about exposing herself to problems in the healthcare system and researching possible solutions. Her goal is to provide affordable and patient-centered care for marginalized communities.
Leadership:
Certified Nursing Assistant (CNA)
Community Advocacy Leader
Community Health Initiative Leadership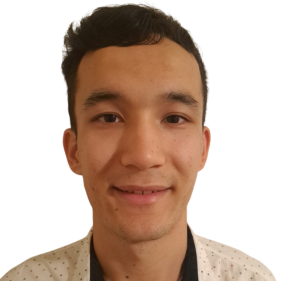 Nur Aga Rajaie
I want to make people happy by giving them the beautiful smile they deserve.
ᐯ
Bates College, Biology
Mather High School (Chicago)

Nur fled Afghanistan with his family in 2015 to escape the religious persecution and violence of the Taliban. After migrating from city to city in Indonesia, they landed in a detention camp in Bali while they awaited entrance into the U.S. During this time, Nur had no access to formal schooling. He'd take advantage of the free wifi and donated books to learn whatever he could about the vast world around him and taught himself English through online resources like Youtube. He would attend his first school ever in 2020 in Chicago, IL at Mather High School where he thrived. There he became an English as a Second Language (ESL) Representative, sharing the voice of the new immigrants to make them feel welcome at school, varsity team captain for Cross Country and Track, and a teen leader in REACH, Refugee Education and Adventure Challenge, to help the new refugee students adjust to the United States. All while excelling academically. Nur hopes to become an orthodontist. He believes all smiles are beautiful and wants to bring more smiles to the world.
Leadership:
Varsity Captain of Cross Country and Track & Field
Teen Leader for the Refugee Education and Adventure Challenge program
Mather High School ESL Representative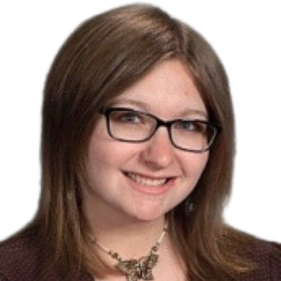 Olivia Larrison
Combating climate change through conservation and sustainability.
ᐯ
Southern Illinois University – Carbondale, Forestry
Massac County High School (Metropolis)

Raised on a cattle farm in southern Illinois, Oliva carries many responsibilities – both on the farm and in the home. Between driving tractors, cooking dinner, and helping raise her three younger brothers she maintained a part time job and excelled academically as a dual enrolled student. She not only graduated as Salutatorian of her high school class, but on the same day, graduated with an associates degree from Shawnee Community College. When her mother decided to earn her college degree, she was unable to work and provide for the family, so Olivia stepped in to help support the household finances. A relentlessly positive and determined high performer, Olivia never lost sight of her passion for the environment. Her work for the Youth Conservation Corps in Yellowstone Park, has set a meaningful foundation for protecting, preserving and enhancing the natural resources of our state parks. At SIU Carbondale, she will be focused on combating climate change through conservation and sustainability.
Leadership:
Salutatorian and Academic Leader
Family Leadership
Youth Conservation Corps Leading in Sustainability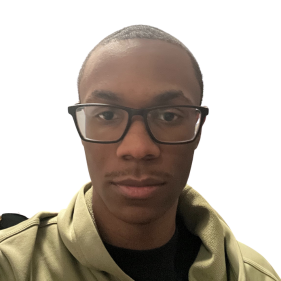 Quincy Bailey
To help fix the corrupt justice system in the nation.
ᐯ
Stanford University, Political Science
Gwendolyn Brooks College Preparatory Academy (Chicago)

An exceptional student leader, Quincy has made a lasting impact on his school and community. Elected President of the Principal Student Advisory Council and leader of the Student Voice Committee, he collaborated closely with the administration to meticulously plan social events, ensuring a memorable experience for the entire student body. Combining his diverse experiences and natural leadership, he expresses a deep commitment to giving back to his community on the south side of Chicago. Reflecting on his upbringing, he recognizes the unfortunate reality of being unheard despite the vibrant voice of his community. His internship with Rev. Jesse Jackson's civil rights group, The Rainbow Push Coalition, illuminated Quincy's path forward. Witnessing first-hand the inhuman conditions of the justice system, he was inspired to work towards prison reform. With his dedication and passion, Quincy stands as a remarkable individual poised to create positive change in the world.
Leadership:
Principal Student Advisory Council, President
Brooks Art and Literary Magazine Executive Editor and Op-ed Writer
Senior Class Secretary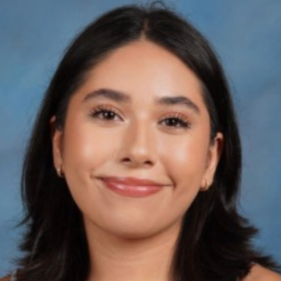 Valeria Anaya
Advocating for social justice.
ᐯ
University of Illinois at Chicago, Criminology, Law, and Justice
Lane Tech High School (Chicago)

Valeria's identity and pride is deeply rooted in her vibrant neighborhood Little Village. Known as "The Mexico of the Midwest", the area is plagued by pollution, poorly funded schools, and gang violence – but Valeria is the advocate capable of turning it all of that around. With a determination and a fire to eliminate environmental discrimination from communities like Little Village, Valeria is advancing her education to practice environmental law. Passionate about the role of the citizen in achieving social justice and equality, she is eager to create positive changes for her community and fight the current injustices it is facing.
Leadership:
Azlan, Mexican Folklore dance group
National Spanish Honors Society, Officer
Environmental Club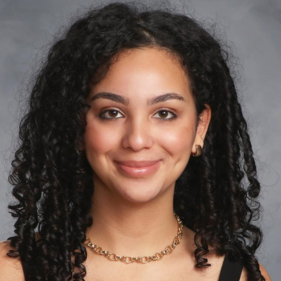 Yasmine Zmali-Meftah
Researching and developing medical treatments that are effective and accessible to all people regardless of backgrounds.
ᐯ
Loyola University, Biochemistry/Music
Whitney M. Young Magnet High School (Chicago)

The daughter of immigrants and a first-generation college student, Yasmin witnessed first-hand the inaccessibility to adequate medical treatment that plagues most of the global south. Her love for community activism and organizing was the inspiration to launch Feud for Food, a student-led organization dedicated to alleviating the effects of food deserts and food inequity across Chicago. As the founder and president, Yasmin grew a coalition of high school students to over 50 members. Through their work, they have assisted in the upkeep of community gardens, hosted countless food drives, and hosted interactive nutritional education sessions for the youth in the area. With a perfect GPA from one the country's top high schools, Yasmin is also active in the biological and health sciences- competing in science fairs and organizing independent research projects within biology, chemistry, and biochemistry. Her latest works include an in vitro study regarding the effects of sugar types on the gastrointestinal microbiota, which she hopes to be published. Yasmine's research experience goes beyond lab work. She recently completed an internship at the Lurie Children's Hospital Research Department, where she conducted qualitative coding analysis to determine a relationship between climate change and adolescent help.
Leadership:
North African and Middle Eastern Culture Club, President
Feud for Food, Founder and President
Whitney Young Wind Ensemble, 1st Chair 2nd Clarinet
Georgia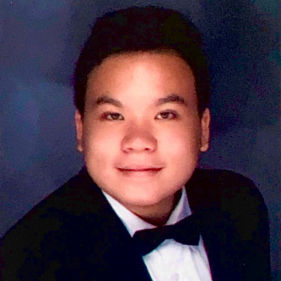 Dung Tran
Contributing to sustainable community development through service, grassroots efforts, and business interventions.
ᐯ
Washington University in St. Louis, Accounting and Environmental Science
Morrow High School (Ellenwood)

Dung emigrated from Vietnam with his dad and two siblings when he was in 6th grade. Dung's father passed away shortly after arriving in the U.S., leaving him in the care of his two older siblings. As the only English speaker in the family, Dung was the only one who could research the guardianship process and gather the documents to submit to the court. It took three years to obtain. "Since my siblings work full-time jobs, I knew it was difficult for them to take care of me. I pushed myself to work even harder." Dung will be the first in his family to attend college. Beyond being the designated translator at home, Dung became an English language mentor to immigrant and refugee students through ProjectClair, an online pro-bono tutoring organization. His goal is to help students like himself get acclimated to their lives in a foreign country and become comfortable with the English language. Personally, Dung enjoys going outside trail walking and hiking. He joined and became the Vice President of Earth Tomorrow, providing affordable healthy food options for the low-income and homeless in suburban Atlanta. He also worked with the National Wildlife Federation to mitigate illegal waste dumping around low-income neighborhoods in West Atlanta. Working within these contexts drives Dung's passion for environmentalism. At WashU St. Louis, Dung will study accounting and environmentalism to seek to understand how sustainability and profitability can work together. Ultimately, he hopes to help small businesses adopt environmentally sustainable business models.
Leadership:
Secretary of Future Business Leader of America (FBLA)
Vice President of Earth Tomorrow
Youth Commissioner – Clayton County Youth Commission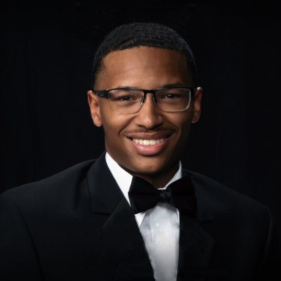 Isaiah Fleming
Increasing the number of black and brown youth interested in and participating in computer science.
ᐯ
North Carolina A&T, Computer Science
Arabia Mountain High School (Stonecrest)

Isaiah has a vision for making coding and computer science accessible to marginalized youth. When he discovered this passion through Youtube in 10th grade, he immersed himself in his trade, teaching himself to code and joining Google's Code Next, where he served as a Computer Science Summit Representative. This role allowed him to advocate for increased funding for classroom materials, better instruction materials for teachers, and school engagement from Google Engineers. Isaiah is also a leader in his school and on the golf course. He was the third male golfer to qualify for state in his school's history and was the only freshman to make varsity in 9th grade. He served as captain for most of his high school tenure and enjoyed being a role model for his peers who elected him Mr. Golf for Homecoming 2022. Being first exposed to golf through First Tee of Metro Atlanta, Isaiah took the sport by storm, placing top-15 in his county two years consecutively. Isaiah will attend NCA&T in fall of 2023 to study Computer Science.
Leadership:
First Tee Metro Atlanta Youth Council Leader
National Society of Black Engineers Secretary
Ethiopian Community Association of Atlanta Volunteer
Michelle Li
Using science to change the world's most pressing issues and public health inequities.
ᐯ
Harvard University, Biology / Government
North Oconee High School (Bogart)

Michelle is a dedicated student who believes in the impact of innovation and entrepreneurship. She is the co-founder and CEO of a team that has developed a patent-pending keyboard sanitizing pad and has pursued research on genetic editing and bacteriophages in the past. As part of the prestigious Research Science Institute at MIT, Michelle conducted groundbreaking research on antimicrobial therapeutics. She hopes to continue her exploration in research and avenues to improve global public health. In her community, she volunteers for juvenile justice cases and believes in the power of restorative justice.
Leadership:
Co-founder and CEO of Ultravii
Research Science Institute
Athens Peer Court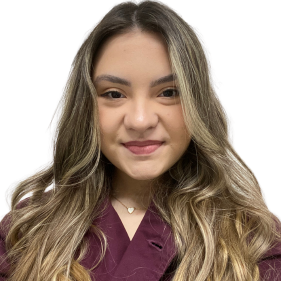 Rossana Mora Solano
Creating home ownership opportunities for all.
ᐯ
Georgetown University, Finance
Dacula High School (Dacula)

Rossana immigrated from Venezuela to the United States at 11 to escape an authoritarian regime, is a driven individual with a passion for business and community service. Recognizing her potential in high school, she attended the Summer Youth Leadership Institute at Emory's Business School, sparking her interest in the business field. Rossana's dedication to research and writing earned her 2nd place in the New York Institute of Technology Business Bootcamp's writing contest. Working as a real estate assistant and transaction coordinator from the age of 16, Rossana gained valuable knowledge of the real estate market and solidified her career aspirations in real estate private equity. Additionally, she actively supported her community by assisting with TPS applications for Venezuelan families and volunteering at Inspiredu, a local nonprofit addressing the digital divide. In 2022, Rossana was selected as a LEDA scholar, granting her the opportunity to attend a prestigious summer program at Princeton University. There, she honed her leadership skills, advanced her writing abilities, and gained insights into college admissions. Building on her accomplishments, Rossana plans to pursue a finance major at Georgetown University, continuing her education and expanding her knowledge in the field.
Leadership:
Officer at National Beta Club
National Honor Society
Inspiredu
North Carolina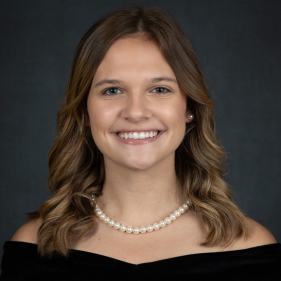 Lindsey Brittain
Providing rural-area residents with knowledge and equitable healthcare.
ᐯ
Yale University, History of Science, Medicine, and Public Health on a Pre-Med Track
Nantahala High School (Topton)

Hailing from the rural mountains of North Carolina, Lindsey is a remarkable leader with a deep connection to her community. As the esteemed NC District 8 President of Health Occupations Students of America, Lindsey utilizes her profound understanding of the region to make a lasting impact. Her club initiatives have raised over $1,000 for the Be the Match Organization, showcasing her unwavering dedication to improving the lives of others. Recognizing the importance of giving back, Lindsey actively engages with her community through volunteer work at local after-school programs and as a valuable member of the student council. With an innate passion for public health, Lindsey aspires to delve deeper into her field of interest. Driven by a profound desire to make a difference, she envisions herself ultimately becoming a physician and returning to underserved rural areas, where her roots lie, to provide much-needed care to those who need it the most.
Leadership:
Regional HOSA chapter, President
Varsity Cheer Captain
Beta Club, Vice President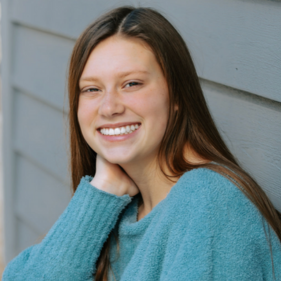 Madison Thompson
Using computer science to expedite the implementation of biomedical research.
ᐯ
North Carolina State University, Computer Science
STEM Early College at North Carolina A&T SU (Greensboro)

Kindness, a value ingrained in Madison's heart from a young age, permeates every facet of her being. It shines brightly through her unwavering dedication to supporting the homeless, championing youth-led grants, and supporting her family during the challenging times of the COVID-19 pandemic. Madison's leadership is evident through her role as the leader of The Box From Home Project, a venture she spearheads, and her involvement with The Teen Grantmaking Council for The Community Foundation of Greater Greensboro. Her hometown has become the canvas upon which she paints her mark, serving as a student-athlete, softball coach, tutor, barista, friend, and devoted daughter. In these multifaceted roles, Madison cherishes the invaluable opportunity to learn from the diverse life experiences of others, while simultaneously nurturing her own sense of leadership.
Leadership:
Co-founder Box from Home
Starting Pitcher (Softball)
Teen Grantmaking Council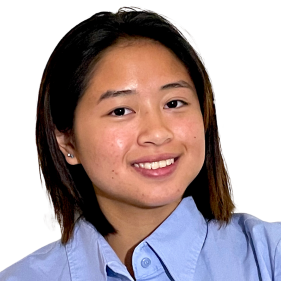 Marian Jay Dakiwas
Providing aid to underserved families in third-world countries.
ᐯ
North Carolina State University, Biomedical Engineering
Garinger High School (Charlotte)

Alongside her mother and her two older siblings, Jay embarked on a journey of hope and opportunity at the age of 5, leaving behind her father and two siblings in the Philippines to start a new life in the United States. Driven by a deep passion for advocating community change, Jay's aspirations fuel her relentless pursuit of higher education and personal growth. Throughout her transformative journey, Jay has embraced numerous leadership roles, leaving an indelible mark on those around her. From serving as a crew leader at Domino's to holding the esteemed position of Battalion Commander in the Junior Reserve Officer Training Corps (JROTC), she has consistently demonstrated exceptional leadership skills and an unwavering dedication to the success of her team. As the guiding force behind a team of approximately 170 JROTC cadets, Jay has led them through various competitions, showcasing her exceptional leadership skills. Her drive and passion as a leader have paved the way for the creation of multiple volunteer opportunities.. From tutoring middle schoolers to leading her teammates, Jay has left an inspiring imprint of service and compassion. With a clear vision for her future, Jay is majoring in biomedical engineering, driven by her desire to make a lasting impact on the lives of individuals in underserved communities. She aspires to start a non-profit organization called "No One Left Behind," dedicated to serving third-world countries.
Leadership:
JROTC Battalion Commander
Primary breadwinner for her family
Student Government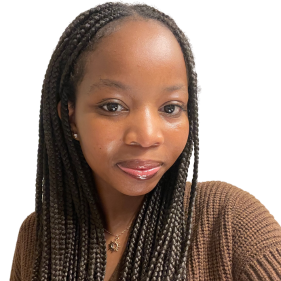 Yawa Eklou
Providing equitable services for children and their families through healthcare.
ᐯ
University of North Carolina at Greensboro, Public Health
Phillip O. Berry Academy of Technology (Charlotte)

Born in the bustling city of Lomé, Togo, Yawa embarked on a life-changing journey when she immigrated to America with her family at the tender age of two. A mere three years later, her parents divorced, and tragedy struck with the heartbreaking loss of her baby sister. Unbeknownst to those around her, Yawa silently grappled with anxiety, carrying the weight of her emotions hidden within. Despite these challenges, she found solace and purpose in the power of education, recognizing its transformative potential. Yet, an underlying uneasiness held her voice captive, restricting her from fully embracing her true potential. It was through transformative experiences, supportive communities, and meaningful relationships that Yawa discovered the strength to confront her anxiety and adopt a mindset of purpose and positivity. Today, she radiates optimism and firmly believes in transcending limitations, understanding that our mindset shapes our growth and determines the possibilities that lie ahead. In her roles as Student Body President, Vice President of Brown Girls Big Things, and Youth Leader, Yawa extends compassion and support to those in need, lending a helping hand to uplift individuals and foster a sense of belonging. Her journey stands as a testament to the resilience of the human spirit, inspiring others to overcome adversity, embrace growth, and carve their path towards a brighter future filled with compassion and boundless potential.
Leadership:
Student Body President
Church of Pentecost Youth Leader
Brown Girls Big Things Secretary
New York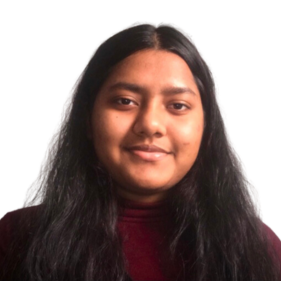 Ibne Al Kuraishi Tamim
Inspiring all people, regardless of gender, to reach their full potential through equal and accessible opportunities.
ᐯ
Baruch College, Business & Engineering
Manhattan Center For Science and Mathematics (New York City)

Ibne comes from a long line of stay-at-home moms. After years of enduring gender discrimination, she helped found "Dream Equal," a non-profit organization dedicated to empowering all people, regardless of gender, to reach their greatest potential. By conducting workshops with students, she focuses on eradicating gender stereotypes in youth; aiming to build better futures focused on inclusivity and equality. While working with Dream Equal, she realized that not everyone has the privilege to dream. Every day, she strives to help underprivileged youth obtain higher education through tutoring, hosting seminars at local colleges, or conducting research. Ibne plans to double major in business and engineering. She would like to gain a further understanding of societal discrimination and provide equitable resources to everyone for them to succeed. Ibne hopes to continue persisting in the ages-long battle for gender equity while inspiring others to dream without limits.
Leadership:
President of UNICEF Club
Founding member and Director of Curriculum Development at "Dream Equal"
Managing Editor of the Newspaper club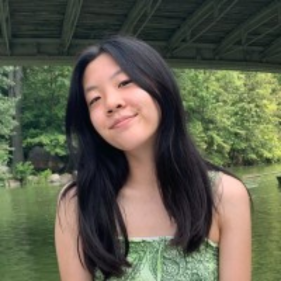 Isabella Jia
Empowering underserved communities through creativity and entrepreneurship.
ᐯ
Duke University, Economics
Stuyvesant High School (New York City)

Izzy was born into a world of responsibilities. From an early age, she spent days helping out at her immigrant parents' small construction business and witnessed the blatant microaggressions they faced due to their heavy accents. Izzy saw how her parents struggled to keep the business afloat, especially after her three younger siblings were born. She began caring for her younger siblings while balancing several part-time jobs and summer internships to support her family financially. Izzy's priority is to align her business skills with social impact to help underserved communities. This is why she founded Excelsior Learning, a free tutoring organization that serves local NYC youth, preparing them to ace high school admissions tests. Izzy fueled her passion for business and entrepreneurship, creating a vintage clothing shop on Depop, selling second-hand clothing her parents intended to discard. She also served as the President of the Business Department for her school's largest Robotics team. Izzy is motivated to always brainstorm ways to keep innovating solutions to community issues and use her entrepreneurial skills to put these ideas into action.
Leadership:
Founder of Excelsior Learning
Business Department President of FRC Robotics Team 694 StuyPulse
Small Business Owner – Depop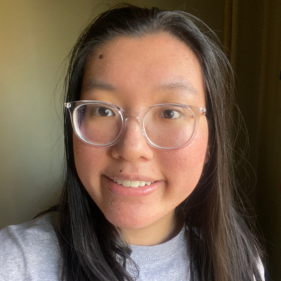 Lina Lin
Unleashing entrepreneurial spirit to bring about positive change in education for underprivileged communities.
ᐯ
Yale University, Economics OR Ethics, Politics, and Economics
Manhattan Hunter Science High School (New York City)

Lina is committed to driving positive change in education equity, affordable housing, and accessible banking through business-government partnerships, socially driven entrepreneurship, and public policy. She was inspired by experiencing the struggles that her immigrant parents faced in America as well as her own experiences living in a community that lacked social capital and experienced large-scale displacement and disinvestment. Lina is a catalyst for change in her school and community. She created her school's first Key Club, a service-based organization committed to encouraging leadership through service, civic engagement, and youth advocacy, and regularly volunteers at food banks, charities, and community organizations. On an international scale, she founded a youth-led economics-related nonprofit organization whose mission is to connect ambitious high school & college students with professionals in the realm of business, economics, finance, and higher education through events, peer-to-peer mentorship, community engagement, and networking opportunities effectively reaching over 1,000,000+ students worldwide. In her free time, Lina loves indulging in debates, reading books, learning about current affairs, biking around the city, visiting different museums, and trying different cultural cuisines.
Leadership:
Founder & President of Global Youth Economics Forum
Founder & President of Manhattan Hunter Science High School Key Club
Head of RoundPier Content Engagement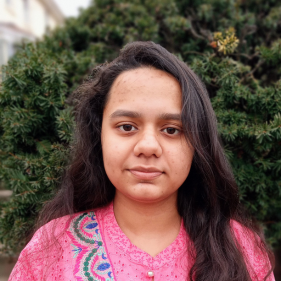 Sarah Mashiat
Reinventing computer science through perseverance and relentlessness for immigrant communities.
ᐯ
Princeton University, Computer Science and Engineering
Hillcrest High School (Queens)

Sarah has taken her unique life experiences and committed to changing the field of computer science through implementing education and employment opportunities for under-resourced communities. Sarah has lived a dual life having immigrated to the United States with her parents at a young age. As an immigrant, she struggled with learning English, assimilating to American culture, and living far away from her extended family in Bangladesh. To others, it may seem that Sarah has spent her entire life at odds between two opposite corners of the world. However, Sarah believes she's had a unique opportunity to experience and hone her skills of adapting to adversity and foreign situations. "It has taught me the art of starting from zero and working my way upwards, time and again." Sarah was Vice President of her high school's Science Club where she was awarded the Certificate of Excellence as a Champion at the Biology Olympiad. She is an avid member of Girls Who Code and constantly compiles and restructures code for computer programs in several languages like C++, Python, and Java. Sarah's dream is to have a large impact by creating opportunities for students from developing countries to pursue careers in technology. When she is not busy winning Debate championships, she creates websites with America on Tech, explores careers and pathways in multiple fields including healthcare, technology and entrepreneurship as a First Tech Fund Fellow and is her school's Student Body Representative. Sarah herself says it best, "I can pave my own path, no matter where I am."
Leadership:
Vice President of SAGC (Shaheed Anwar Girls' College) Science Club
Student Body Representative – Humanities Honors Academy
BigFuture Ambassador – College Board
DONATE TO THE CLASS OF 2027 TODAY!