The next generation of leaders
We are so excited to introduce our newest class of Greenhouse Scholars. The Class of 2026 is our largest ever with 39 Scholars from Colorado, Georgia, Illinois, North Carolina, and New York. These Scholars represent rural and urban communities, high levels of academic rigor, proven leadership, accountability, relentlessness, and a desire to create positive generational change through impact.
Colorado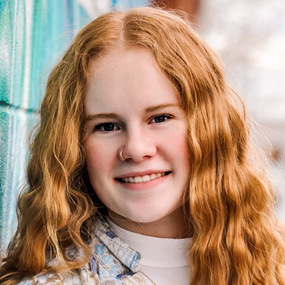 Allison Thomas
Pursuing change in systematic inequalities at a community level and empowering others to do the same.
ᐯ
Stanford University, Computer Science
Wiggins High School (Wiggins)

All 18 years of her life, Allison has lived in Wiggins, a small town in the eastern plains of Colorado. The rurality formed a sense of isolation: a feeling that would drive her to pursue more. Because of the environment she grew up in, her goals in life include seeing as many places, learning as many things, and experiencing as many events as possible to get a fuller picture of the world in her lifetime.

In Allison's lifetime, she hopes to empower and assist others in doing the same: to experience a world outside of the comfort zone they've grown up in and change their own communities for the better. Throughout high school, she did the most she could with the limitations she faced. Allison was very fortunate to be supported in these endeavors. She took on leadership positions in 4-H club, Student Council, FBLA, NHS, and more in hopes of leading the changes she hoped to see in her community.
Leadership:
Colorado Student Leaders Institute, Student Board Member
Future Business Leaders of America, Vice President
4-H, Treasurer and President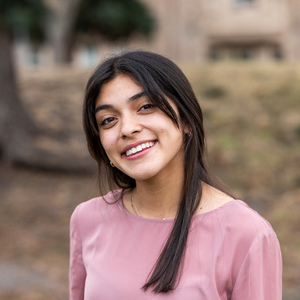 Amy Cerna Sanchez
Starting a practice that focuses on improving the mental health stigma in communities of color.
ᐯ
University of Denver, Psychology
Denver Center for International Studies (Denver)

Amy Cerna Sanchez is a first-generation Mexican-American. She is a very involved person on both the school front and personal life. She was involved in over five clubs and worked at Children's Hospital on the Youth Action Board. Her biggest hobby is soccer, which she has been playing since the age of four and has coached young kids over the summers. Aside from this, Amy is known for being there to support the people in her life and push them to become the best versions of themselves.


Leadership:
Northfield Varsity Soccer, State Champion
Student Council, President
Youth Action Board of Children's Hospital, Youth Advisor and Board Member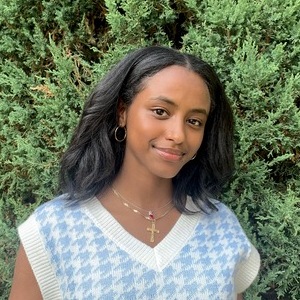 Betelhem Abera
Providing equitable and accessible healthcare on the global scale.
ᐯ
University of Denver, Molecular Biology and Business Administration
Smoky Hill High School (Aurora)

At her core, Betelhem is a bookworm, a music enthusiast, and a photographer. Through her photos, storytelling has become her culture. From a young age her curiosity introduced her to the world of STEM and it became a way for her to learn and understand the diverse communities around her. Betelhem grew up in a city where adequate healthcare was unavailable and watched her grandma practice Ethiopian herbal medicine to fill in the gaps of care for her community. Later on in the U.S, her grandma was diagnosed with colon cancer. Her lack of English and the color of her skin made her fight with cancer even more difficult.

At a young age, Betelhem realized the saddening truth that adequate care came with a price of privilege. This experience solidified her passion for the medical field, advocacy for healthcare opportunities for marginalized groups, and raising awareness of the disorders that impact her peers and community. With interests varying from biological sciences to global health policy, Betelhem is ready to gain the knowledge and tools to be a catalyst of change.
Leadership:
StatStart Harvard T.H. School of Public Health, Scholar
University of Colorado's Pre-Health Scholars Program (CUPS), Founder and President
African Student Association, President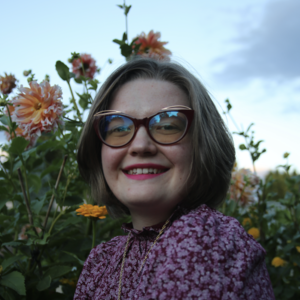 Clarise Reichley
Employing writing to actualize environmental justice.
ᐯ
Bard College, Environmental Humanities
Denver School of the Arts (Denver)

Much of Clarise's worldview is shaped by the summers she has spent in Ireland. She was able to learn about her ancestral roots and connect with her ancestral homeland, perspectives that made her passionate about using writing to advocate for an equitable and sustainable world. This passion led her to participate in Colorado Youth Congress, where she built community power for racial justice and mental health initiatives across the state. As a junior, Clarise collaborated with a peer to produce the Anti-Hero Film Festival, which was hosted by the Museum of Contemporary Art Denver and sought to uplift the narratives of those who have been forcibly erased by dominant culture. Clarise seeks to live into the film festival's tagline "to tell your story is a sacred act" by sharing her writing and her knowledge of writing, particularly as a volunteer for the local organization, Denver Writes. Clarise is compassionate and determined, with a wacky sense of humor and a deep love of afternoon tea and cake. When she's not writing or organizing, Clarise can be found reading library books with her cat, Rita.
Leadership:
Denver Writes, Workshop Coordinator
Sustainability Club, Secretary
Denver Roller Derby – Major Turbulence, Member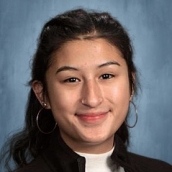 Daisy Marquez
Learn about policies and laws to better protect minority groups against large pharmaceutical companies.
ᐯ
Georgetown University, Political Science
Arrupe Jesuit High School (Denver)

Daisy's favorite thing in the world are her cats. At her high school, Arrupe Jesuit, she has been class president, participated in a multitude of clubs, and has remained top of her class for the past four years. Outside of school, Daisy works in a pharmacy where she helps patients every day to solve insurance issues and medication issues. This job has inspired her to pursue a career in pharmaceutical policy where she can truly make a difference in the lives of others. During her free time, Daisy enjoys spending time with her family and in her school community. She is constantly planning events like senior nights and pep rallies, and many people rely on her to keep the school year filled with fun events! She hopes to make a change in the future of the pharmaceutical world and impact the lives of those in her community.
Leadership:
Student Government, President
Sophomore Retreat, Student Leader
Denver Tech Dentistry, Sterilization Assistant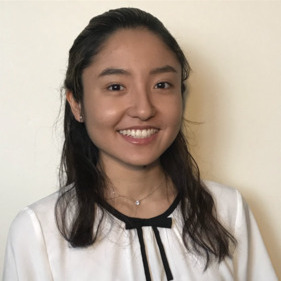 Daniela Barajas-Lee
Change at least one person's life for the better through service.
ᐯ
Northwestern University, Neuroscience
Glenwood Springs High School (Glenwood Springs)

Barajas-Lee. The hyphen in between her last name is a bridge that connects her vastly different cultures: Mexican and Korean. Daniela is passionate about sharing her unique heritage with others. For years, she has been an on-call volunteer at non-profit organizations like Literacy Outreach that focuses on helping immigrant adults in the Valley learn English, and Me & Korea that focuses on helping Korean adoptees across the nation learn Korean. However, her passion for providing service for others does not stop here.

She is a determined Link Leader who helps the Freshman class adjust, a tutor who truly tries to understand students' challenges, and a friendly volunteer at the elementary school's special education department. In the near future, she plans to pursue a degree in neuroscience along with the pre-medicine track. Deeply studying the nervous system, she would like to gain further understanding of human developmental differences. In college, she will search for opportunities to contribute to autism research, hoping to someday provide treatments that the autism community not only needs, but also wants.
Leadership:
National Honor Society, Class of 2021 Advisor
Glenwood Springs Legacy Dance Company, Dancer
Free Tutoring Program, Founder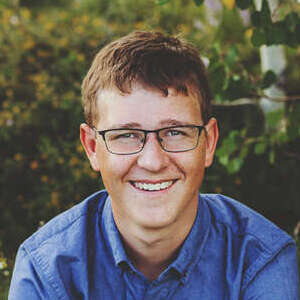 Devan Neil
Empowering people of all backgrounds and communities to participate in space exploration, regardless of socioeconomic status.
ᐯ
Colorado School of Mines, Computer Science
Delta High School (Delta)

Devan seeks opportunities in his everyday interactions looking for where he can serve his community. Looking into his faith and personal interests, he realized the importance of giving to his several communities and became involved in a wide array of extra-curriculars, allowing him to make an impact. He enjoys being an active member in his community and continues to lead by example through volunteering his time with student council, assisting a local hospice, feeding the underserved in his community or even 3D printing face shields to donate to the local healthcare workers.

Devan comes from a large, supportive family and he credits this environment for helping him pursue his goals. He appreciates that supportive communities can help people thrive. It's this passion that drives Devan's call for service. Devan is looking forward to studying Computer Science at Colorado School of Mines to better equip him to positively impact the communities around him.
Leadership:
3D Neil Tech, Founder
Knowledge Bowl, Captain
Student Council, Student Leadership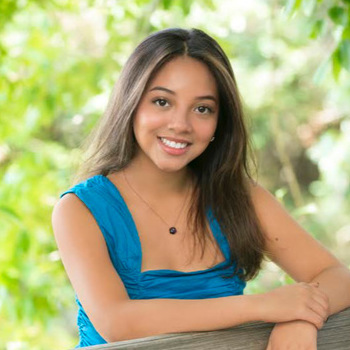 Kayla Morrison
Creating substantial change socially and systemically through supporting people's stories and through advocacy.
ᐯ
Brown University, Political Science and Journalism
South High School (Denver)

Kayla believes in the power of people and is dedicated to creating substantial change socially and systemically. Throughout Kayla's life, she's been surrounded by people with different identities and backgrounds. She's lived in low-income housing with her mother, attended a predominantly white charter school, and now attends a large urban high school known for its diversity. Being multi-racial, Kayla learned to embrace her different identities, and that has made her open and eager to learn more about other people's. She believes that as a member of her communities, she must speak up, take action, and encourage others to do the same.

She's been involved in multiple youth advocacy organizations since her freshman year, including currently serving as Chair for the Student Voice Student Vote coalition, one of her school's representatives on the Student Board of Education, a Co-Founder of the Student Bill of Rights, and a recurring summer intern and member for the Colorado Youth Congress. She also served as an intern for West Virginia Democratic candidate Paula Jean Swearengin's Senate Campaign and volunteered her time as a poll volunteer during the 2020 election. Within the near future, Kayla hopes to continue working to empower marginalized groups to create change and work towards a more equitable society for everyone.
Leadership:
Student Voice Student Vote, Chair
Student Bill of Rights, Co-Founder
Optimist Club of Monaco South, Super Citizen of the Year Recipient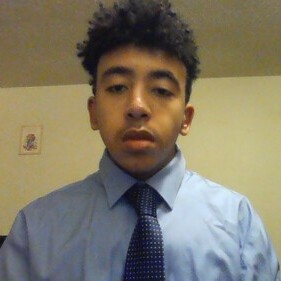 Kidus Legeese
Play a part in making the world a better place by utilizing my skills and attributes.
ᐯ
Cornell University, Computer Science
Denver School of Science and Technology (Denver)

Kidus is someone who likes to ask questions. Ever since he was a young kid, "why" has been his favorite word. He believes that asking questions is the best way to understand the world and change it for the better. To be a leader you must relentlessly ask questions. Kidus wants his community to know that he is a curious person with a passion for technology and computers. This curiosity led to him teaching himself how to code. His goal is to create a story game that highlights and educates on the societal issues faced by the African American community.
Leadership:
Rocky Mountain Communities Summer Enrichment, Student Tutor
U.S. Environmental Protection Agency, Intern
Uncommon Hacks, Solo Coding Project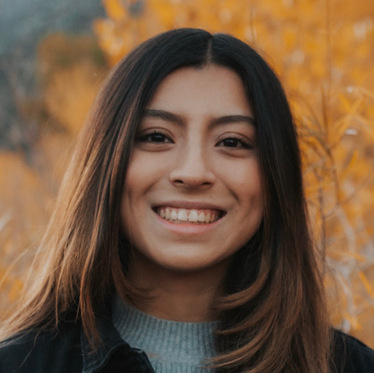 Magdalena Palomares
Supporting communities to create equality and opportunity for all.
ᐯ
University of Southern California, History and Sociology
Glenwood Springs High School (Glenwood Springs)

Coming from a small town and being raised in a close family has shaped Magdalena's ambition to help people from rural communities. She has developed essential leadership, organizational, and teamwork skills through her many volunteering and work experiences. These experiences have also allowed her to give back to her community. Through her role at the nonprofit organization, YouthZone, and creating a youth adversity board, she has developed a passion for leading a team and working together to create a more effective organization. Working with the Key club has allowed her to help various groups and grow close to members of her communities, whether that be the elderly or elementary students. These opportunities have shaped her into a dependable and open minded person that is ready to help in any way she can.

Living in an undocumented home has brought its struggles, but this reality has fueled Magdalena's passion for activism and politics. She seeks to become a lawyer to protect vulnerable communities like immigrants and refugees. She also hopes to get into politics and become a leader because there is a need for representation in her community. Though she will have to do a lot of juggling, she is used to this as she kept up a high GPA, a part-time job, and leadership positions in extracurricular activities throughout high school.
Leadership:
Key Club, President
Spanish National Honor Society, Vice President
Youth Zone Board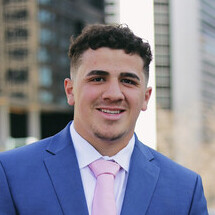 Mohamed Ibrahim
Bridging the divide by bringing voice to shadowed minorities.
ᐯ
Yale University, Engineering and Economics
Wiggins High School (Wiggins)

The son of two Palestinian immigrants living in a rural community, Mohamed developed a strong passion for both STEM and public service to better address the disparities he faced from a young age. Initiating efforts to serve refugee populations, coordinating student government action on mental health, and conducting scientific research on renewable energy, he found a combination of engineering and policy reform to be a solution to contemporary issues. Mohamed balanced this while also dedicating time to his family business, where he was exposed to the importance of helping people out and serving a small role in a grand scheme through a towing and roadside assistance perspective. Combining his nourished passions, he hopes to scratch the surface on the possibilities of bridging international networks and business models to combat real world issues of water purification, energy efficiency, and air quality.
Leadership:
Varsity Football, Captain
Student Council, President
Colorado Student Leaders Institute, President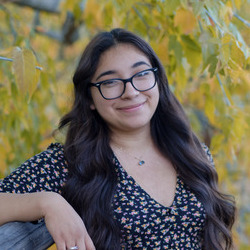 Natalie Guerra
Leading the path for underrepresented minorities to create equity in healthcare and literature.
ᐯ
Northeastern University, Biology and English
South High School (Denver)

Born to Salvadoran and Belizean immigrant parents in Los Angeles, California, Natalie grew up understanding the value of responsibility and family. As a second-grader, her mother abandoned her family, leaving her with the responsibility of raising her 2-year-old sister and becoming her father's right hand. For over 10 years, she's learned and created her own resilience and motivation. As a first-generation American, she is often reminded of her dad's immigrant sacrifices and its impact on the importance of education.

As she grew up, she was faced with the challenges of health inequity – learning how to schedule doctor's appointments and translate medical terminology for her family before the age of 10. Having faced health inequity firsthand, she knew she wanted to make a change. Joining and leading health equity groups within Denver Health and Denver Public Schools (DPS) has led her to discover her passions. Now she is an aspiring physician and writer with hopes to widen access to healthcare and share her perspective through writing. As a Greenhouse Scholar, Natalie plans to expand her horizons and lead by example that your losses don't define you, they empower you.
Leadership:
Denver Health Community Board, Board Member
Denver Citywide Marching Band, Captain
Denver Public Health: Southwest Denver, Youth Leader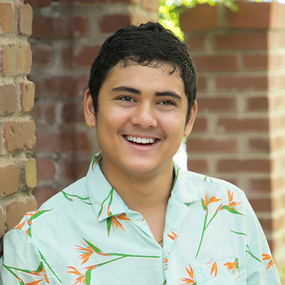 Samir Mongar
I want to give back to the community that has helped me get to where I am today.
ᐯ
Colorado State University, Business Administration
South High School (Denver)

Samir was born very weak in a refugee camp in Nepal and didn't start to walk until the age of 3. At 6 years old, he started school but found it difficult to learn anything. He had a hearing disability, but at the time, no one knew that. When he arrived in the United States, he was diagnosed with a hearing disability. Shortly after he got hearing aids, Samir started to excel at learning, but had to play catch up on all the education he missed in Nepal. In high school, he started taking up leadership roles and in his senior year was the Co-Student Body President. He also started backing the community by volunteering at various places, like his high school food bank and Denver Public Library.
Leadership:
Student Senate, Co-Student Body President
Runner Club, Founder
CHSAA Representatives, Student Representative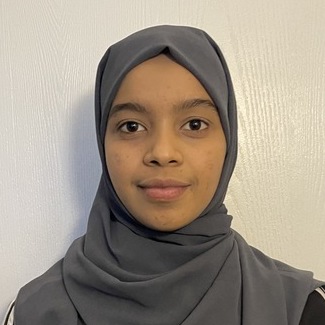 Urjii Kalil
Empowering young women in building an equitable world.
ᐯ
St. Thomas University, Computer Science
Girls Athletic Leadership School (Denver)

Urjii immigrated to the United States at a young age and despite her struggle to adopt to the culture and overcome countless challenges, she has focused on showing gratitude by giving back to others. Bayt Al Hikma, translating to "the house of wisdom," is an organization Urjii and her peers created as an open online education resource for Ethiopians. She has successfully raised $4,200 to establish Bayt Al Hikma's future and opened job opportunities for four individuals in Ethiopia.

Her background as an Oromo immigrant has shaped her involvement as she continues to find ways to give back. Urjii works to mentor and tutor girls in STEM in the Oromia countryside. She aspires to use her engineering education to solve problems such as climate change and the plastic problem using technology. She is currently working on a climate change solution that would allow people to throw away trash in its appropriate category. This is a response to the pollution crisis in Ethiopia and she aspires to use her engineering education to establish an educational tech company for women in her hometown, Adama.
Leadership:
Bayt Al Hikma "the House of Wisdom", Co-Founder
REDI LAB Academy, Researcher
The Gujii Foundation, Girls Ambassador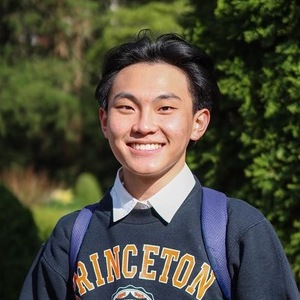 William Zhang
Improving communities by integrating applied Machine Learning Solutions.
ᐯ
Princeton University, Computer Science, Operations Research, and Financial Engineering
Eaglecrest High School (Aurora)

William wants everyone he comes into contact with to know that he is an ally for representation, inclusivity, growth, and meaningful impact on society. Whether that is leading various service projects in his National Honor Society chapter, leading an ARCGIS Project in Science National Honor Society that focused on the detection of wildfires in Colorado, or creating a peer to peer system of support to facilitate the project. Using his bilingualism in Cantonese and Spanish, William contributed towards podcasts to teach English on a international scale through PROJECT: Clair. Whether applying machine learning to medicine and creating artificial intelligence that diagnosed glioblastoma multiforme with an accuracy upwards of 92%, or detecting areas of susceptible wildfires, he realized that his interests can create positive changes in communities that are meaningful to him.

He plans to continue his research interests at a college level and plans to integrate his artificial intelligence in medical facilities. William is also exploring the power of education with a project that he plans to complete before his education at Princeton begins. He hopes to create a platform that connects mentors and students based on interests with a machine learning focus to create these perfect matches.
Leadership:
National Honor Society, President
Science National Honor Society, President
Sci-Tech Program, Researcher and Mentor
Illinois
Adam Achebe
Evolve the human race through technology.
ᐯ
Stanford University, Computer Science
Kenwood Academy (Chicago)

Since his childhood, Adam has possessed an incredible interest in the sciences. In his free time, he would study chemistry notes and physics books, but, inspired by his father, he settled his interest on engineering. His first hands-on experience in the field was software programming, which he began learning at the age of 13. Since then, Adam has won awards for his software projects, including a wellness assistant chatbot and an AI-powered charity recommender.

His next ventures will tackle some of the world's largest problems. Traditional financial services as they stand today are inefficient, costly, and restrictive; the same can be said for the modern web. Adam plans to transform both using blockchain technology. First entering the crypto community in 2021, Adam has since worked on several teams focused on building the most innovative solutions yet. He hopes to use the vast resources and talent at Stanford to build his own full-fledged startup in the field. That is just the beginning of his vision. Inspired by Ian Morris' social development index and the rapid progress made in space technology, Adam sees himself as a shepherd of the next wave of human conquest outside Earth. His ultimate goal is to push the boundaries of what is possible.
Leadership:
Varsity Captain, Wrestling
KenTech, Founder
First Chair Violin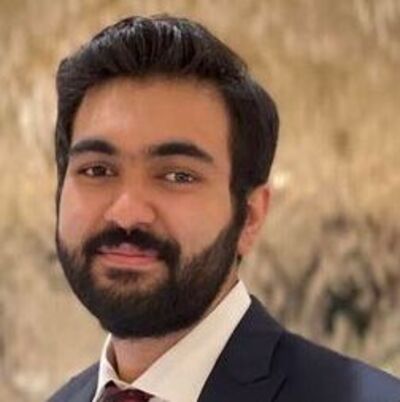 Ali Khan
Galvanizing youth to implement environmentally sustainable changes within their own communities.
ᐯ
Harvard College, Government, Economics, or Computer Science
Mather High School (Chicago)

Reading about the environmental crisis evoked a sense of urgency within Ali. Despite how devastating the issue is, his representatives overlooked this issue that would most negatively impact his and future generations. Ali took the initiative to found the Mikva Club, where his group's objective was to positively impact their school and community by implementing environmentally sustainable changes. Last summer, they immersed themselves in grant-writing and attending workshops to understand the functionality of solar panels. As a collective, they ensured that everyone was reaching their designated deadlines and doing their part. After weeks of grant-writing and attending workshops, the club had finally obtained the $13,000 grant to install solar panels. Afterwards, his teacher received a phone call towards from one of their partner organizations informing them of a sublime opportunity to send one student to represent Chicago Public School district – the third largest district in the nation – at the United Nations Climate Summit as a youth delegate. His teachers were ecstatic and Ali was honored when they selected him to represent his peers and his city at the Summit.
Leadership:
Mather Mikva Club, Founder
Mather High School Local Student Council, Elected Representative
Chicago Public School Student Strategic Advisory Team, Student Representative
Ariela Asllani
Improving health care accessibility and delivery for low-income, violence-prone populations.
ᐯ
George Washington University, Biophysics and Public Policy
Illinois Mathematics and Science Academy (Aurora)

The daughter of Albanian refugees, Ariela's service and dedication has been influenced by her own background and circumstances. After founding the Albanian Human Rights Project, she has raised over $3,000 towards translating and collecting preserved testimonies of politically imprisoned Albanian survivors and continuously uses her platform as European Club's president to promote multicultural understanding and cultural unity at school. Ariela looks at everything her parents sacrificed for her to live in this country and makes the most out of it. A true STEMinist, Ariela has served as a research intern at the Robert H. Lurie Comprehensive Cancer Center for nearly three years and co-authored a publication on NSD1/2 mutations in head and neck cancer. This past summer, she studied thermodynamics and computer science at MIT and is currently in the process of developing a solar thermal-powered supercritical CO2 Rankine cycle to displace residential-scaled fossil fuels.

Her keen interest in healthcare wasn't from her exposure to the field of medicine, but its absence in her family's life. Growing up under Medicaid, she'd witnessed others' quality of care be limited due to their zip code and socioeconomic status. Through the Chicago HEAL Initiative, she advocates for the unheard by defending the Affordable Care Act, Medicare, and Medicaid in vulnerable neighborhoods. From attending legislation town-hall meetings, conversing with physicians, and designing policy strategies alongside Illinois senator Richard Durbin, she sees herself becoming the person she needed when she was younger.
Leadership:
Albanian Human Rights Project Chapter, Founder
European Club, President
TEDxYouth, Speaker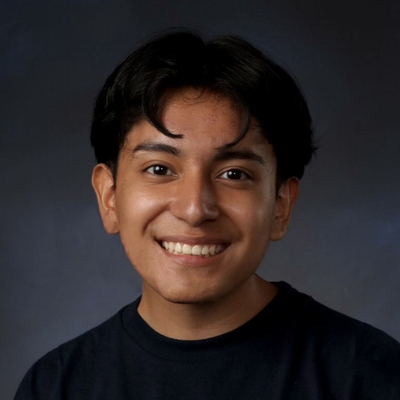 Darwin Mizhquiri
Empowering low-income communities by providing easy access to a high-quality education.
ᐯ
University of Illinois at Urbana-Champaign, Economics
Northside College Preparatory High School (Chicago)

Darwin is someone who believes that change is always possible when you have a community supporting it. Throughout his life, the communities he has been a part of through the arts, heritage, and first-generation groups, helped him find confidence in himself in times when he needed it the most. This led him to find and create communities within his school and beyond. Being an intern at Chicago Public Schools Arts Student Voice Committee helped him find a community of students passionate about making the arts accessible to all students across Chicago. He lead his school's Dreamers Club, creating a community within the undocumented and first-generation student population. He continues to create communities in low-income and marginalized groups because he believes that communities help us reach our full potential. He hope to create a world where all people can strive to be who they want to be with no fear of any setbacks.
Leadership:
Chicago Public Schools Arts Student Voice Committee, Lead Intern
Dreamer's Club, Co-President
Tri-M Music Honors Society, President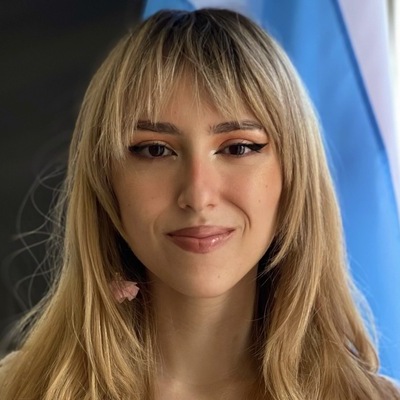 Katherrin Billordo
Fostering a sense of identity through visual art and artistic community events.
ᐯ
Harvard University, Economics and Visual Art
Northside College Preparatory High School (Chicago)

Katherrin's artwork- which is heavily inspired by her Hispanic heritage, first-generation American identity, and personal interests- has been displayed in the U.S Capitol Building for a year, the Art Institute of Chicago's modern wing, and the Abraham Lincoln Library- Museum. She's worked at her local public library, Michaels, Marwen, Gallery 37, volunteered at the AnySquared art nonprofit, and researched light pollution at the Adler Planetarium. Last Fall, she independently organized Visionary Art Gallery, creating a platform for 8 musicians & 65 underrepresented teen artists to share their 250+ pieces of art with 500+ guests while raising 100s of dollars for the 3Arts nonprofit.

When she isn't busy running clubs or her small art business, she enjoys weightlifting and playing instruments. In the future, she hopes to continue to organize community art events, create an art nonprofit in Chicago (offering music and art classes to children in disenfranchised communities), and create political commentary art to raise awareness of issues her community faces.
Leadership:
Kathy's Sketchbook, Small Art Business Owner
Varsity Badminton, Captain
Latino Club, Co-President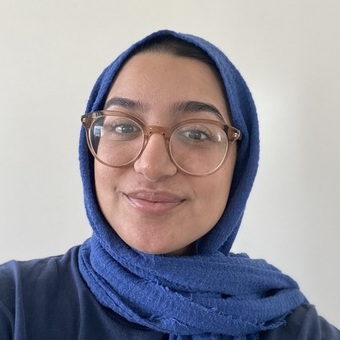 Layan Nazzal
Transforming the education system to be more equitable for BIPOC and low-income students.
ᐯ
Yale University, Political Science and Ethnicity, Race, and Migration
William Howard Taft High School (Addison)

Born in Palestine, Layan immigrated to the United States at 7 years old. For the first four years, her interaction with the education system was passive and defined by a language deficiency that was overlooked by her teachers. After transferring to a new school in 5th grade, Layan was able to receive the help that she needed. And with a new supportive educational environment, Layan was able to grow and find a voice through literacy, a voice that she nurtured in order to advocate for others who go through the education system passively.

At Yale, Layan hopes to double major in Ethnicity, Race, and Migration and Political Science while earning a concentration in Education Studies, in the hopes of working for the NAACP Legal and Educational Fund (LDF) one day and redefining the standards for education in the United States.
Leadership:
Mayor's Youth Commission
CPS Student Advisory Board
Helping Hands, President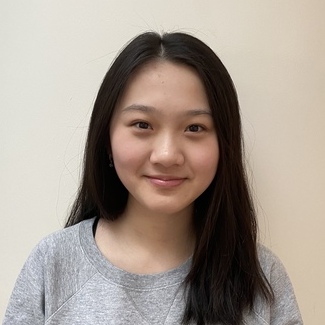 Nancy Zhao
Every step is an advancement towards a future of endless possibilities.
ᐯ
Northwestern University, Psychology and Economics
Walter Payton College Preparatory High School (Chicago)

Nancy Zhao grew up with a younger brother and mother and often assisted with physical therapy and translating for her parents. In high school, she had the opportunity to do two internships, start a podcast helping teens explore careers and mental health, create an organization to help first generation students navigate difficult transitions, and even start a small business with friends. Through her high school years, Nancy tutored low-income students and raised money through her small business to donate school supplies to disadvantaged children. These experiences have made language an essential part of who she is and a unique aspect that helps her better connect with others. She knew helping others was her calling, especially mentally. Her school didn't have many psychology courses, so she took an Introduction to Psychology course and shadowed personality psychology courses both at Northwestern last summer. Nancy's ambition for the future is to use the knowledge she's gained during her undergraduate studies to pursue a higher degree and, eventually, to open her own clinic or business. Many communities, even her own, often neglect mental health, but she hopes to join the healthcare field to bring light to the importance of mental health and thought processes. Nancy aims to continue exploring different parts of the healthcare industry to open up her options and to better the human experience through connection.
Leadership:
Crunch Time Podcast, Founder, Host, and Executive Producer
Youth Counsel, Founder and President
Chinese American Service League, Teaching Assistant and Mentor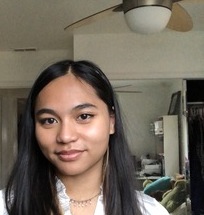 Natalie Soutonglang
Interrupting cycles of misrepresentation through holistic storytelling.
ᐯ
University of Illinois Urbana-Champaign, Biology
Walter Payton College Prep (Chicago)

Who Natalie is, is tied to her greater community. After learning how to swim at her local Boys and Girls Club and later becoming a swim instructor, she realized that leadership must be cyclical to sustain a strong community. Not only did she learn from the people before her, but sharing these lessons to empower the next generation exemplified the cumulative impact relationships can have.

Natalie is an excellent crocheter, swimmer, and classmate. She is curious and constantly challenging popular notions of Asian American identity and believes in being a small part of a greater community. Natalie believes in building community through storytelling, because passing down the lessons from our experiences empowers us to reclaim our shared history and builds solidarity.
Leadership:
Dear Asians Initiative, Founder and President
High School Varsity Swim Team
The Asian American Pacific Islander Showcase, President and Head Coordinator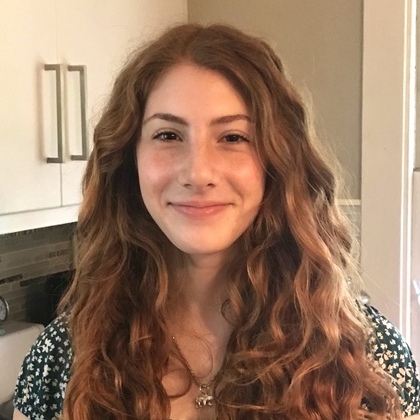 Remy Hilpp
Turn biological functions, systems, and structures into environmentally beneficial human innovations that are sustainable while inspiring women in STEM to creatively think about unresolved issues.
ᐯ
University of Illinois at Urbana-Champaign, Chemical Engineering
Riverside Brookfield High School (Riverside)

Remy is a teen docent/volunteer at the Brookfield Zoo. She interacts with guests to promote conservation through animal specimens, performances, crafts, conferences, and more. Through this experience, she's gardened and taught kids at community gardens in Fuller Park and Englewood in Chicago. She works to answer the question, 'what does it take to create a sustainable community garden in the inner-city?' Remy has an interest zoologists, astronauts, and engineers. She was always fascinated with science and math, equations and solutions, and the entire STEM universe and is looking to make a direct impact on the environment through the field of biomimicry. She believes in order to create effective and beneficial change, you need the fusion of professions to answer the parts of a solution that another lacks. Remy plans to adopt this ideology and promote it to related industries in an effort to try to find answers to today's unresolved issues.
Leadership:
King Conservation Science Scholars, Teen Advisory Council
Best Buddies, Director of Communications, Board Member
Student Association, Vice President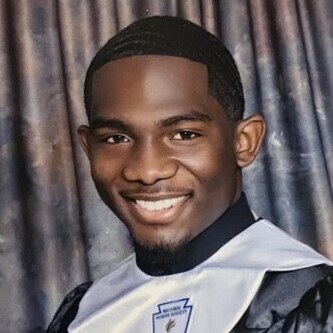 Yafae Cotton
Empowering communities through revitalization and community development as well as illuminate the world and take action on how we can collectively conserve and restore our environment.
ᐯ
Pomona College, Philosophy, Politics, and Economics
Michele Clark Academic Prep Magnet High School (Chicago)

"I am futuristic. I am self-assured. I am competitive. I am positive. I am achievement-oriented. I am Yafae." These are the traits that make Yafae who he is. Yafae often finds himself daydreaming about the future and where he'll be, what he'll do, and who he'll impact. He is a dreamer that sees visions of what could be and tries to see the world from a better perspective. Self-confidence is something that keeps him on track. This self-assurance gives him confidence in his abilities, judgment, and a belief that he can do what he puts his mind to. Growing up playing sports and competing with family and friends is something that instilled great values in Yafae. As a competitor, he has learned to work hard and be disciplined because he refuses to be outworked.

Yafae is an optimist who is quick to smile because he feels that It is just good to be alive. No matter the circumstances, he can find a positive and humorous outlook on a situation. Over the years, he's noticed that this enthusiasm is contagious, especially in group settings, and it can change the mood of an entire room. Yafae has a constant hunger and relentless drive to achieve, which he describes as an eternal flame burning in is heart that pushes him to do more. While these values are all important to his identity, he understands that he is still evolving and finding new parts of his identity all the time.
Leadership:
The Academy Group Chicago
Michele Clark Varsity Football, Captain
JROTC Program, Executive Officer
Georgia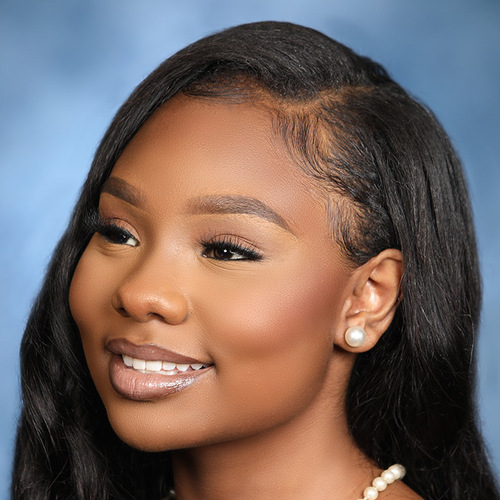 Allison Hunter
Solving educational inequalities amongst our youth. homelessness, and inner-generational poverty for Atlanta residents and cities like it.
ᐯ
Harvard University, Government and Public Policy
South Atlanta High School (Atlanta)

Growing up in the Lakewood community of Atlanta exposed Allison to diverse cultures, norms, and ways of living. She has had the privilege of living in the same community her mother was raised in and watched her parents become small-business owners, former neighbors rise from the trenches to serve as city officials, and sadly, watched many fall victim to the externalities of her changing neighborhood. Through her experiences, she has been inspired to radiate perseverance, amidst seemingly burgeoning darkness. The South Atlanta community that she comes from has the potential to be beautiful. In fact, despite what's tangibly flawed, there have been beautiful moments that have shaped her childhood and determination. For example, as a graduating senior, she had the full support of her peers as they voted her as SGA President, Young Mobilizers President, and runner-up for Miss South Atlanta. It is these same peers that edified and supported Allison after the loss of her father, stepfather, and cousin during her freshman year. It was because of their protection that she traversed through the aftermath of those events.

As she graduates and chooses an institution that can best prepare her to lead, and truly make a difference in our society, she realized that South Atlanta is just one of the many neighborhoods in need of impactful, systemic leadership. Among these distinctions, she has also had the honor of serving as Chairwoman for Atlanta Public School's Board of Education and Superintendent, Student Advisory Council, a board that helps aid in making decisions for 50,000 students in the district. Allison has helped lead many efforts including helping her school district open the Center for Equity and Social Justice, creating a documentary around exposing needed change for her public school system through student voices, and assisting her superintendent with dispersing and allocating millions of dollars of resources to families suffering among the pandemic.
Leadership:
Student Government Association, President
Student Advisory Council, Chairwoman
Young Mobilizers, President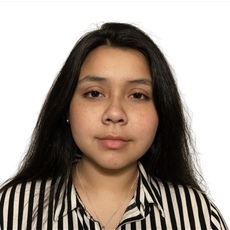 Arianna Paredes
To use epigenetic manipulation to understand and lessen the symptoms of PTSD, anxiety, and depression.
ᐯ
Denison University, Biology, Concentration in Neuroscience
McClure Health Science High School (Duluth)

Arianna was born and raised in the United States, but spent the last nine years living in Peru. After COVID-19 hit and the political situation in Peru crumbled, her family made the immense sacrifice of returning to the U.S. so both Arianna and her sister could finish school. She's known since a very young age that she wanted to become a doctor, so Arianna took the initiative and enrolled in a health career vocational high school. Because of this, she is graduating with certifications as a Patient Care Technician and a Health Information Manager. Education is her way to give back to the communities that have formed her, honoring her family's sacrifices, and honoring her promise to herself of becoming a doctor.
Leadership:
Hispanic Organization Promoting Education (HoPe), Vice President
Community, Action, and Service, Leader of Recreational Activities
Assodecca Dental Mission, Translator Volunteer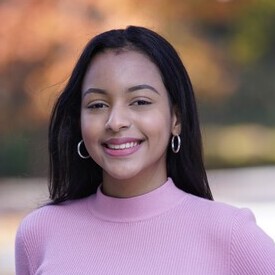 Esther Ceballo Ortiz
Improve healthcare frameworks in underrepresented communities across the globe.
ᐯ
Stanford University, Sociology and Human Biology
Westlake High School (Atlanta)

Esther stood in front of a building crowded with excited students running around for the first day of school. She could hear them as she entered the hallways, but the words fluttered into the air too quickly. Before she transitioned to the United States, Esther had a school community that supported and ensured her that she had all the tools to succeed. Her main goal was to find a similar sense of home again in her new country of residence. Esther is a resourceful, tenacious, and passionate young woman who believes that all students, despite their socioeconomic status, should have a fair chance to meet their educational goals.

As she transitioned from middle to high school while learning English, she noticed that ninth-graders received little mentorship and guidance regarding the high school experience. Students were missing out on multiple enrichment opportunities because of lack of communication. Her personal experiences led her to create Project F.R.E.S.H. (Freshmen Ready for Excellence in High School), a mentoring program that aims to support and guide 9th-grade students in that transition. Esther held multiple workshops where students learned about over 150 different resources and opportunities to enhance their high school experience such as AP, IB, Honors, pathways, virtual volunteering, internships, summer programs, and mental health strategies. She graduated top 5% of her class of over 500 students, is an IB Diploma Candidate, and a Talented and Gifted Student. One of her most significant accomplishments is becoming bilingual at age 14.
Leadership:
National Honor Society, Vice President
HOSA – Future Health Professionals, Fundraising Committee Member
Project F.R.E.S.H, Founder

Grace Shao
Advocating for women in computer science.
ᐯ
Georgia Tech University, Computer Science
The Gwinnett School of Mathematics, Science, and Technology (Lawrenceville)

Grace's parents are immigrants from Fuzhou, China. Since her parents work long hours at their restaurant, Grace learned how to take care of herself and her younger sister by learning to cook, doing housework, and working as a hostess and tutor to support her family. Feeling a disconnect from her parents' language, she strived to learn Chinese as the President of Chinese club, implementing Chinese tutoring for struggling students, and learning Chinese abroad as a NSLIY student. Grace shares her love of learning Chinese with her community by leading lessons online as a student assistant for Wofford College's Startalk program. She learned to develop games in Unity as a dual enrollment student at Gwinnett Technical College. While staying late nights at the college's computer labs because she didn't have her own, she relentlessly learned game development and entered Unity games into competitions such as the Games for Change student challenge. Grace also has experience with AI startups as an intern of Omniscient Labs, an IT startup that builds AI to track combat planes from satellite images. Grace is passionate in sparking the love of computer science and game development in young girls that have limited opportunities. As the secretary of Girls Who Code, she teaches python to local middle and high school girls. Grace also teaches video game development part-time to kids K-12 as a Whiz Learning Kids instructor. She hopes to start her own non-profit some day to spark the love of game development in young kids, particularly to kids that have limited access to high level software.
Leadership:
Computer Science Club, Secretary
Chinese Club, President
Autism Spectrum Support Group, Instructor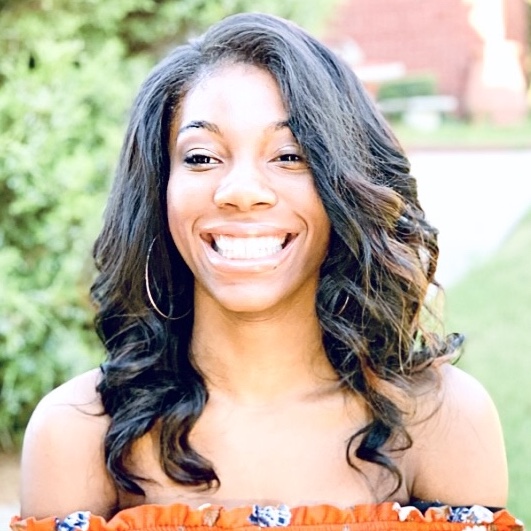 Zoey Johnson
Empower young aspiring scientists of color with the essential mentorship, support, and resources they need to make an impact in the STEM realm.
ᐯ
Spelman College, Physics and Mechanical Engineering
Georgia Cyber Academy (Atlanta)

Since her childhood, Zoey has passionately served her community as an academic and nonprofit leader, tutor, and financial aid specialist. She wanted to serve in these roles to increase the confidence of the young people whom she's empowered to pursue STEM careers while solidifying her soft leadership skills. As a community leader, Zoey has fought to make science and engineering opportunities more accessible for youth from diverse backgrounds. Having helped her peers overcome severe inequalities in the STEM field, she is now better equipped to educate and encourage the next generation of aspiring scientists to pursue their dreams. In college, she plans to not only start her own organization that will help female scientists of color network with other professionals, but also join Women Who Code and encourage her colleagues to confidently become innovative STEM leaders. Zoey seeks to continue advocating for the greater representation of black scientists and engineers in academic research and corporate capacities across the United States.
Leadership:
National Beta Club, President
Student Advisory Council, Elected Representative
Girls Who Code, Alumni
North Carolina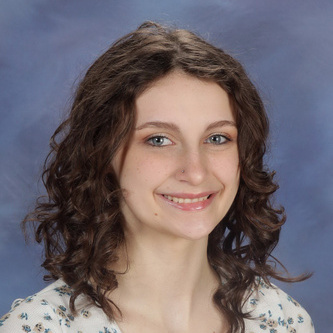 Cali Douthit
Inspiring others to contribute towards preserving and protecting our planet.
ᐯ
Eckerd College, Marine Science
Nantahala High School (Topton)

Cali Douthit is a 17-year-old graduate in a small community within the Appalachian Mountains of North Carolina. She aspires to educate others on the struggles of our depleting environmental health. She plans to pursue a degree in marine sciences and environmental conservation to look for solutions concerning this issue within our oceans. Her ultimate goal is to develop a volunteer-based, non-profit organization to promote environmental activism and advocacy. She hopes to travel all across the globe to spread her message and give back to others. Cali hopes to meet others in the Greenhouse Scholars program who share her passion for making a positive impact and who will assist one another in their missions to make a difference.
Leadership:
Student Council, Class Representative
Blue Ridge Bartham Trail Conservancy, Volunteer
Nantahala Fire Department, Junior Volunteer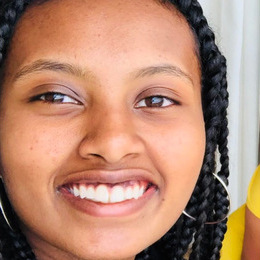 Fitsum Worku
Providing opportunities to technologically advance the youth of developing countries.
ᐯ
University of North Carolina at Chapel Hill, Computer Science
Cato Middle College High School (Charlotte)

Fitsum and her family came to the States in 2009, leaving behind most of their family. From a young age, Fitsum learned the importance of the family that you can make. Through their church, they became a big family. As a child, Fitsum was a little sister to most of the community, but as she grew older and took on more responsibilities within the church, not only did she become an older sister to the young children, but also a sister to the adults. Because of the tight knit community that Fitsum has grown up with, she tries to bring a sense of community into every interaction she has.

When Fitsum was looking for a program that would help her prepare for her future, it was the idea of a close community of teenagers working to get into college that brought her to the non profit organization Carolina Youth Coalition. When she was looking for her first job, it was the idea of coming together to help low income families get access to technology that brought her to the non-profit organization Eliminate the Digital Divide. Through the influence that these organizations and other programs have had on her and because of the change being a first generation American has had on her life, she decided that she wanted to impact the world by helping to technologically advance developing countries, starting with her home country.
Leadership:
Student Government Association, Senior Representative
Carolina Youth Coalition, Fellow
Tech Club, Technical Analyst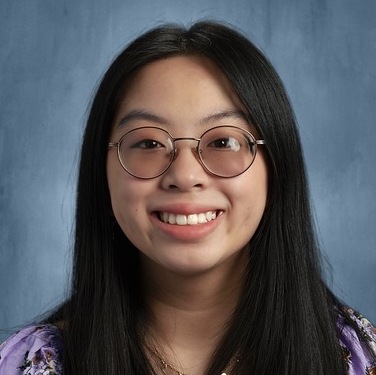 Jenny Tran
Improve diversity in the STEM field through education and policy.
ᐯ
University of North Carolina at Chapel Hill, Biology on Pre-Med
STEM Early College at North Carolina A&T (Greensboro)

Growing up low-income, Jenny's mom, who could not obtain higher education, had to work extra hard to make ends meet. Inspired by her perseverance, she is committed to inspiring a diverse generation of future STEM professionals who come from backgrounds like hers, a first-generation student and female minority. Pursuing her career goal of becoming a doctor, she has faced discrimination and backhanded compliments targeting her gender and Asian ethnicity. However, instead of dwelling on these hardships, she have reflected on them. They encourage her to work harder to make her dreams come true.

Through Greenhouse Scholars, Jenny would like to be a changemaker in the field of medicine by improving STEM education, healthcare policies for underserved groups, and the diversity of medical research cohorts. Helping her community is the first step and she enjoys doing so through service. Being President of Service-Learning Ambassadors, she learned the power of collaboration and open communication. With the help of other club members, Jenny organized a STEM coloring book project for young students to spark their interest and help them realize their potential in the STEM field. It included diverse historical figures, basic STEM concepts, and possible career descriptions. She hope to continue exploring the intersection between the humanities and sciences to find solutions for a healthier, fairer future for everyone.
Leadership:
Service-Learning Ambassadors, President
Joint School of Nanoscience and Nanoengineering, Research Assistant
Ladies of STEM, Public Relations Officer and Secretary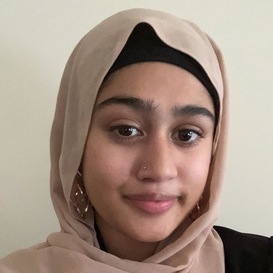 Mariam Matin
Reducing food inequity by empowering community members to collaborate and create change.
ᐯ
University of North Carolina at Chapel Hill, Neuroscience and Psychology
Hickory Ridge High School (Harrisburg)

As the youngest of four in a Bangladeshi, first-generation American household, Mariam has seen the struggles her immigrant parents have faced firsthand. Their struggle largely evoked her passion for community service and inspired her to assume leadership roles within her community from a young age. Mariam joined every club of interest as a freshman in high school, and continued to explore her interests with the concept of impact in mind. She realized she could make a difference in her community after joining her first volunteering event, and began forming ideas as to how she could expedite this impact. The start of her baking club to raise baked donations for the homeless populations in Charlotte began in her sophomore year, but the COVID-19 pandemic stalled any progress. However, as Mariam shifted to online learning, she used her platform to teach any interested club members culinary concepts via Microsoft Teams in anticipation of their return. As her club participated in competitions, they won gold for their school, and began hosting volunteer baking events this past year. Mariam has been able to observe the monumental impact she had always hoped to achieve in her youth. This has further motivated her to continue seeking her full potential for her future.
Leadership:
FCCLA Baking Club, Founder and President
Multicultural Festival Executive Team Member
Key Club, President
McKenzie Jackson
Creating an inclusive and supporting environment within low-income communities.
ᐯ
University of North Carolina at Chapel Hill, Biology
Montgomery County Early College (Troy)

McKenzie's leadership has largely been through her service to her school and community. While she does hold some leadership roles, she has been more successful in advocating for positive change as an active member of clubs and organizations. As an active member, she can ask the big questions or make suggestions that improve her organizations and then work with others to bring the ideas to life. Her greatest acts of service have been in her local food pantry. Addressing hunger and food insecurity is a critical issue for McKenzie. There is no excuse for people to experience hunger in a country where there is so much excess. She believes in supporting and assisting those in need while making sure that they leave with their dignity intact. As often as she can, she addresses inequity in all forms and promotes fairness and justice everywhere. In all these duties, she is responsible for her and learning how to balance her school, work, and dance lives and obligations.
Leadership:
Studio J Dance Center, Senior Competitive Company Member
Phoenix Ambassadors, School Recruiter and Spirit Leader
F.I.R.E Program, Activity Coordinator
New York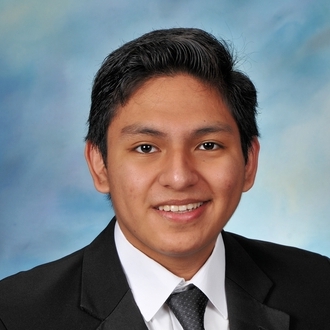 Anthony Lopez
Providing a pathway to citizenship for undocumented immigrants through legal representation and advocacy.
ᐯ
Princeton University, Chemical and Biological Engineering
Islip High School (Islip)

Throughout Anthony's high school career there were countless experiences that shaped him. In his freshman year, he began to volunteer as a co-teacher, where he helped permanent residents study for their citizenship exams. This was his first time being a leader, and at 14, he had a lot of adults and older individuals looking to him to teach them. He also learned accountability through this experience. Every action Anthony took affected his students' ability to succeed on their exams. This wasn't just another exam, it determined if they would be citizens, which to many was the last step in their American dream. As an intern for Suffolk County's 9th Legislative District his senior year, Anthony became more aware of the issues affecting the Latinx community, ranging from something as small as bus stops to income inequality. He did the best he could to help his community by translating for constituents when they came into the office, writing press releases in English and Spanish, and calling to inform them of events.

Throughout school, he continuously showed relentlessness. Anthony frequently stayed after school to review content with any teacher that was available. As Captain of his school's Science Olympiad team, he would stay after school to make sure the team was the best it could be. Anthony's determination to persevere through school is shown through his ability to maintain good grades and participating in my various extracurriculars. That is part of the reason why he is so proud to be the salutatorian of his class.
Leadership:
World Language Honor Society, President
Mathletes, President
Keep Islip Clean, Volunteer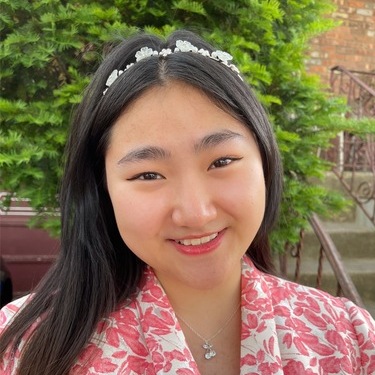 Joyce Lin
Providing opportunities to support students from marginalized communities to pursue their educational dreams by starting my own scholarship fund.
ᐯ
Barnard College, Sociology
Francis Lewis High School (Queens)

As a first generation and low-income student, Joyce is proud to say she is the first female in her family to graduate from high school and pursue higher education. She is the founder of her small jewelry business WearYourJoyce, president of Fashion Club and Glamour Gals, serves as Student Body Vice President, helped launched the Student Culture Committee for diversity and inclusion, and much more. Joyce grew up as a shy and reserved girl, but has since stepped out of her comfort zones to become a young woman who is unafraid to speak her thoughts and take initiative not only as a team player, but also as a team leader. She lives by the quote, "I can. I must. I will." and hope to inspire younger students to pursue their goals and guide them through their academic career and beyond.
Leadership:
WearYourJoyce, Founder
Fashion Institute of Design and Merchandise Fashion Club, Founder and President
Student Culture Committee, Founding Team and Events Coordinator
Papa-Yaw Afari
Positively affect those around me in every aspect of my life and make bionics more affordable for underserved communities.
ᐯ
Brown University, Mechanical Engineering
Cardinal Hayes High School (The Bronx)

Papayaw believes that he has embodied Greenhouse's core values of Leadership, Community, Relentless, and Accountability in multiple aspects. First, he leads by trying to be the best version of himself each day. Whether on the soccer field, on stage playing the saxophone, or in the classroom, he tries his best to be a source of good and be an excellent example for others. His perseverance through obstacles reminds him to try to remain open-minded and open for others to rely on and trust. His mother, being a large inspiration, encourages him to break the narratives that have limited his Ghanaian community. He refuses to let the obstacles he has encountered in his life define him. Most importantly, Papayaw is not afraid of being wrong, learning along the way, and leaning on others for help.
Leadership:
The Challenger Newspaper, Senior Editor
Concert Band, Alto Saxophone Second Chair
Cardinal Hayes Track, State Champion in 4×200 Relay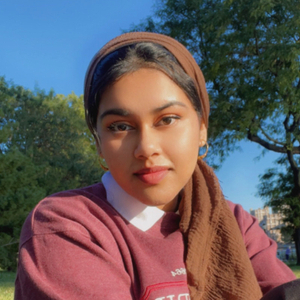 Rizouana Prome
Making healthcare accessible to low-income communities by advocating for free resources and educating minority groups about medicine through storytelling and creative writing.
ᐯ
University of Rochester, Neuroscience
International High School for Health Sciences (Queens)

Rizouana and her family's immigration experience from Bangladesh to New York City has always encouraged her to be welcoming. She is a community builder among her peers at school and in her community. Rizouana is passionate about offering the next generation the schools, neighborhoods, hospitals, and world that they deserve. She is a youth leader at Desis Rising Up and Moving (DRUM), advocating for immigration rights and gender justice.

Rizouana is like a planet made of all the different particles in the solar system; her interests vary from neuroscience to creative writing, painting to philosophy, and psychology to dinosaurs — and the list goes on. Writing poetry and short stories have helped Rizouana cope with the stress and anxiety during the COVID-19 pandemic. When the school year began, she wanted to make a space where her schoolmates could use writing as a form of self-care and build a supportive community. So, she started the student-led creative writing club, Open Your Mind.
Leadership:
"Open Your Mind" Creative Writing Club, Founder
Debate Club, President
Innovation Institute at the New York Hall of Science, Group Leader
DONATE TO THE CLASS OF 2026 TODAY!