The next generation of leaders
We are so excited to introduce our newest class of Greenhouse Scholars. The Class of 2025 is our largest ever with 34 Scholars from Colorado, Georgia, Illinois, and North Carolina. These Scholars represent rural and urban communities, high levels of academic rigor, proven leadership, accountability, relentlessness, and a desire to create positive generational change through impact.
Colorado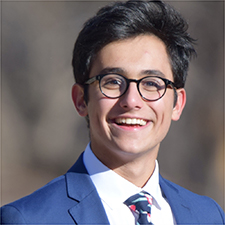 Arez Khidr
Provide others with the opportunity and security to pursue their goals.
ᐯ
Colorado College, Computer Science
Rampart High School (Colorado Springs)

Arez takes action toward his goals. Whether it is caring for his family or stepping up as a leader in 100+ participant programs, Arez works to ensure he doesn't let his socioeconomic status as a first-generation Kurdish-American keep him from achieving his goals. His involvement in the Young Champion Ambassador Program, Future Business Leaders of America, Band, and Soccer gave Arez the opportunity to act as a leader and support the growth of his team members. Arez believes a leader is someone who is the most determined to see the group achieve their goals. Arez ensures that everyone is included, improving, and doing what they do best in order to maximize the group's success, and as the leader, he contributes in any way he can to push that success forward. As soccer team captain, he strove to ensure that even that "worst" player on the team did not receive negative or damaging feedback, focusing on constructive feedback to help them achieve their goals and improve.

Additionally, He is focused on self-improvement and supporting others through their own self-improvement. Getting a group of friends together, Arez led them through the use of Habitica, a habit-forming app, to assist them (and himself) in developing positive habits. As a group, they set goals and helped each other remain accountable to them. Through his cybersecurity internship, Arez began to understand his love for computers and technology. He hopes to one day open up his own business after graduating with his degree in computer science.
Leadership:
Future Business Leaders of America (FBLA) Assistant Treasurer
Young Champion Ambassador
Academic World Quest Member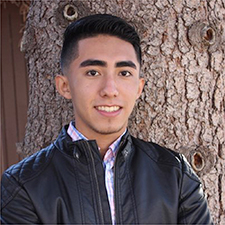 Brandon Pinto Borjas
Increase resources for minority and low-income students.
ᐯ
Case Western Reserve University, Mechanical Engineering
Harrison High School (Colorado Springs)

The values, hopes, and aspirations Brandon's parents brought from Honduras have blanketed him and his brothers since they were young. He uses the adversity he faces as motivation to help others and learn as much as possible. Brandon has a deep-rooted love of music. The complexity, messages, and emotions found in music push him to listen to all genres in various languages. He learns about other cultures and their values by listening to their music.

Brandon cares deeply about his Colorado Springs community. As a volunteer with the Rocky Mountain Field Institute, he works to maintain trails at Garden of the Gods and Cheyenne Canon. This ensures that wildlife and humans who use them are able to continue to do so for years to come. At Care and Share Food Bank, he packs up boxes of food so community members in need can easily access meals. Brandon says volunteering not only fulfills his passion to give back but gives him the opportunity to strengthen relationships in the community as well. As a future engineer and business owner, he hopes to continue on this path.
Leadership:
Care and Share Food Bank, Volunteer
National Honor Society, Secretary
International Baccalaureate Student Leadership Senate, Chief Member of Judiciary Committee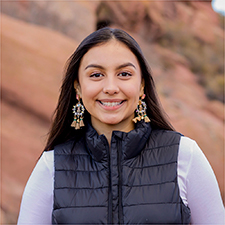 Daniela Chavez
Dismantle the intergenerational cycle of disadvantage within minority groups.
ᐯ
University of Denver, Criminology
York International (Thornton)

From a young age Daniela has taken on large responsibilities at home, while succeeding academically. Growing up she witnessed many people with nothing but kind hearts, try and help her family when they were struggling. As she continues to see the effects the help of those people has had on her life, she is motivated to pay it forward by helping others.

In high school, she co-chartered and was elected Vice President of Key Club at York International. She is dedicated to teaching leadership and community involvement to young students who were never taught to normalize collectivism or the power in numbers. By breaking down negative stigmas within those groups of kids, she hopes that they will turn around and do the same for the next group. Growing up, Daniela struggled to self-advocate, after finding her voice and learning to use it, she is determined to help families that have dealt with similar obstacles to hers work to overcome them. After graduating with a degree in criminology, Daniela hopes to open a nonprofit organization to support Latina victims of domestic violence and assist with other obstacles they may face, providing community, legal aid, child care, mental health care, and food.
Leadership:
YouthRoots, Member
Key Club, Co-founder and Vice President
Student Government, Representative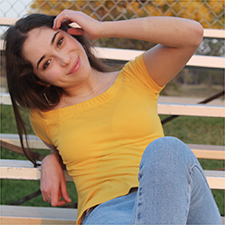 Faith Baca
Dismantle oppressive systems and celebrate diversity through language and linguistics.
ᐯ
Massachusetts Institute of Technology, Linguistics
Smoky Hill High School (Aurora)

One word to describe Faith is curious. She is constantly asking questions. Even as a young girl, she bombarded her mother with random questions on her drive to school. That curiosity has continued to grow as she's aged. As Faith struggled to identify with her Native and Mexican heritage, her curiosity took over and she chose to learn Spanish. This ignited a passion for language. Faith wants to leave behind a world in which language is used to cultivate understanding. She learned that once we understand language, we understand our identities, and through this, we can foster communication and compassion. As the president of Latino World Alliance, leader of National Honor Society, leader of a project to provide detainees near the border with friendship bracelets and pro bono legal representation, and a volunteer to bring students from underprivileged communities together through tutoring, Faith has relentlessly committed herself to strengthening her community through service. Faith plans to pursue her Ph.D. in linguistics to further her understanding of how to make a social impact through language.
Leadership:
TED-Ed Student Talks, Student Leader
Latino World Alliance, President
Whiz Kids, Tutor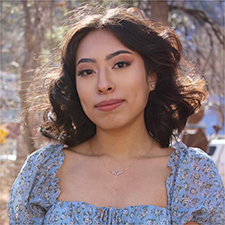 Gisselle Zamora Ruelas
Create a connected world based on the value of understanding.
ᐯ
Northeastern University,Undecided
Harrison High School (Colorado Springs)

When Gisselle was eight years old, her mother was briefly deported to Mexico while awaiting legal residency in the U.S. Through this experience, Gisselle learned the value of both independence and community, as she relied on herself and others to persevere through that uncertain time in her young life. Resilience soon became a core tenet that she carried with her, particularly as a student-athlete and co-captain of her Varsity Cross Country team. "I faced a variety of injuries that shifted my paths and goals. Relentlessness is a vital quality to have as we face challenges. Resilience to keep going is my most important attribute." Off the field, Gisselle is a leader at school, serving on IB Senate, student government, Dreamer's Club, and volunteering as a translator to five families every semester during Parent-Teacher Conferences. Gisselle enjoys learning about new cultures and is passionate about creating a connected world through empathy and understanding. She hopes to one day open a mental health clinic providing care to low-income and marginalized communities.
Leadership:
Dreamer's Club, Lead Organizer
IB Senate, Vice President
National Honor Society, President
Jasmin Storer
Fight injustices that limit equality in our society.
ᐯ
University of Denver, Business
Girls Athletic Leadership High School (Denver)

At age 12, Jasmin stood downtown Denver holding a sign and a mason jar while fundraising for her mother's cancer treatment. Due to her family's socioeconomic standing, her mother was faced with limited treatment options. Unfortunately, she lost her battle with cancer; however, that hasn't stopped Jasmin from continuing the fight to work towards a better future for all–no matter their socioeconomic status. Jasmin is focused on fighting the injustices in society while supporting those affected by them. She plans to become an entrepreneur and use her business' profits to support her employees and communities in need of assistance.

As an Asian American and Native American, 2020's increase in hate crimes towards Asians and the continuation of unsettling conditions on reservations sparked an idea. Jasmin founded and became the student leader for the Asian and Native American Representation club at GALS. She facilitated meetings for Asian and Indigenous students to express their experiences and advocate for unrecognized struggles they faced on a daily basis. Through the creation of the Asian and Native American Representation club, Asian and Native American students started speaking up more than ever before in her high school's history. Jasmin gave her fellow students a voice and a space to express themselves, something she plans to continue to do for many more people in the future.
Leadership:
Student Body Government, Senior Class President
Colors United Group, Founder & Student Leader
Fenix (Entreprenuerial Club), Buisness Lead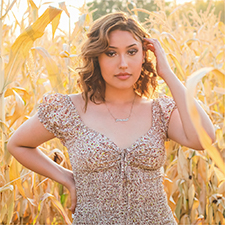 Jimena Ferrer
Create policies to promote economic growth and education in minority communities.
ᐯ
University of Denver, Political Science
Arrupe Jesuit High School (Denver)

Growing up the daughter of an immigrant mother, immigration and immigration policies were always a topic of conversation in Jimena's home. She saw firsthand the difficulties of obtaining citizenship and the toll it takes. The fear of deportation, the lack of resources provided, and the discrimination millions of immigrants have had to endure gave her a sense of purpose. After joining the workforce through the Arrupe Jesuit Corporate Work-Study Program she received an internship at a highly respected law firm in Denver, Colorado run predominantly by women. That experience inspired Jimena to work towards becoming a lawyer and becoming part of a generation of women who own and run huge corporations. By offering legal help in underprivileged areas, running for president, and paving a path for women of color to pursue higher education, Jimena not only hopes to make her family proud but to be an inspiration for children of immigrant parents.
Leadership:
Student Government, Senior Class President
Freshmen Retreat, Leader
University of Colorado Denver Pre-Collegiate Program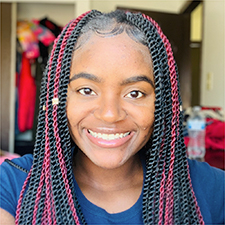 Joselyne Cimpaye
Provide care for the neglected as a geriatrics nurse practitioner towards those who can no longer assist themselves.
ᐯ
Berea College, Nursing
Harrison High School (Colorado Springs)

Joselyne is deeply passionate about her community and looks to them as a constant sign of hope. After surviving the Rwandan Civil War, Joselyne's parents escaped to Tanzania where she was born. As African refugees, she and her family were given the opportunity to move to the United States in search of a better life. Once in the U.S., Joselyne quickly became a leader in her household acting as a translator, paying bills, cashing checks, and filling out EBT documents. Joselyne is grateful that she learned how to advocate for herself and her family at such a young age. She said, "Learning to be proactive and responsible in family matters also helped me to learn English, balance two jobs to help my family and save for college, motivate my peers during classes and extracurricular activities."

In high school, not only did Joselyne take dual enrollment classes to earn an Associate of Science degree by the end of her senior year, but she also obtained her Certified Nursing Assistant (CNA) license while working 35 hours a week at a senior living facility. Joselyne hopes to become a geriatrics nurse where she can continue to serve her community through caring for others, providing a support system when needed, and being a source of inspiration to those who share a common background.
Leadership:
Circle Bridge Project, Volunteer
Care & Share Food Bank, Volunteer
Retreat at Sunny Vista, Care Partner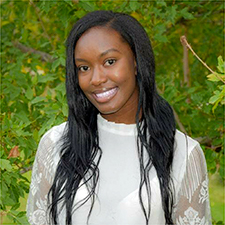 Maimouna Dia
Make healthcare more accessible for people in underdeveloped countries.
ᐯ
Colorado State University, Biology
Overland High School (Aurora)

Maimouna immigrated to Colorado as a 7-year-old from Senegal, West Africa. She knew no English when she arrived and was taken out of class for extra help. Fewer than 10 years later, she was taking AP Calculus and AP English. After struggling with the college admission process as a first-generation student, she and her peers established a club to support their classmates through the process. Additionally, she founded her school's first Philosophy Club, a club to discuss a variety of topics in a safe, judgment-free zone. Maimouna is a talented cook, combining the Senegalese and American methods, failing and succeeding in her culinary experiments, she has learned many lessons that can be applied to everyday life. Maimouna says, "I've learned that in order to succeed, I have to have creativity and a willingness to innovate."

During a trip back to Senegal to visit family, Maimouna witnessed how inaccessible the healthcare system is in Africa and she was inspired to change it. She didn't wait and instead got to work researching programs to help her towards her goal. This led her to enroll in the CU Pre-Health Scholars Program, where they work to diminish adversity within the healthcare field and provide Scholars the opportunity to work with various medical technologies. This experience fueled Maimouna's passion to make healthcare more accessible for people living in underdeveloped countries. Her goal is to ensure each patient is able to receive the medical attention they deserve at low costs.
Leadership:
CU Pre-Health Scholars Program, Mentor
BSF, Co-founder and Tutor
Muslim Student Association, Member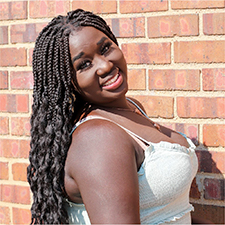 Nyankat "Kat" Doldol
Help people fight for equal rights and justice and to speak on abuse and discrimination that is unjust.
ᐯ
Howard University,Political Science
Jesuit High School (Denver)

Kat is a devoted daughter and sister working to break down stereotypes and change the statistics within our society. Nyankat means "a running girl" which her mother named her while growing up in a refugee camp in Kenya. Since then, Kat chose to run for her dreams, opportunities, and future. As an older sister, Kat sets out to be the best role model, she even founded the Black Student Alliance club at her high school to leave a legacy, community, and safe space for her younger sister.

Kat's life mission is to help people fight for equal rights and justice and to speak on abuse and discrimination. She dreams of becoming a state politician where she can change laws to benefit and lift up low-income and minority communities. Kat believes that the key to solving problems entails going into communities and engaging with individuals to hear their stories and understand their experiences. She is determined to make a difference by leading by example.
Leadership:
Black Student Alliance, Founder and President
Basketball, Varsity Captain
Student Government, Vice President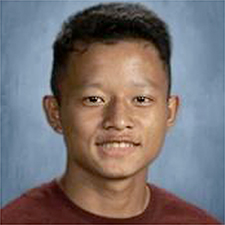 PlawKawHteeMoo "Plaw" Lay
Inspire the future generations of low-income students through mentorship.
ᐯ
Colorado School of Mines,Civil Engineering
South High School (Denver)

Growing up in the Mae Ra Moe refugee camp near the Thai-Myanmar border, Plaw loved watching his father build new things. This sparked a curiosity and passion for creativity, building, and learning. After immigrating to the United States, working hard to learn English with the help of a neighbor, and entering high school, Plaw was able to take advantage of engineering courses offered by Denver South High School. These courses fueled his desire to study engineering in college. With an engineering degree, Plaw plans to invent new technologies that help people lead better lives. As members of the refugee community in Denver, Plaw's family received support from an organization called Growing Colorado Kids. Plaw is passionate about giving back to communities that have given to him, and so, he began to volunteer with Growing Colorado Kids as a group leader. Normally pretty shy, Plaw says Growing Colorado Kids has helped him become a more open and brave person. He is also a member of Minds Matter Colorado, an organization he credits with helping him prepare for college.

Plaw is passionate about mentorship and hopes to lead a non-profit in the future that focuses on education.
Leadership:
Growing Colorado Kids, Youth Leader
Minds Matter Colorado, Mentee
Soccer, Team Member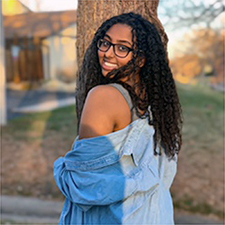 Selihom Yosief
Raise awareness about political and humanitarian struggles in my home country, Eritrea, and improve sustainability in Global Health development.
ᐯ
Yale University, Global Affairs, Neuroscience
DSST: Byers High School (Aurora)

Selihom is the daughter of Eritrean immigrants who loves watching Marvel movies, gummy bears, eye makeup, and crocheting. While community advocacy and involvement are important to Selihom, her passions extend into international law and relations, as well as health inequity. At her school, she helped found the Black Student Alliance, as well as the STEP Dance team. Throughout middle school, Selihom tried to find her 'seat at the table' with her peers by changing herself for their consideration. By establishing the Black Student Alliance, she didn't just bring her own chair to the table, she created an entirely new table for all her black peers. As Senior Class President, she successfully organized her high school's first fundraiser with the Make a Wish foundation and raised over $4,000.

On a larger scale, she is involved with different Horn of Africa organizations, the biggest of which being One Day Seyoum, an international Eritrean human rights organization focused on shedding light on the struggles faced by its citizens. Selihom served as an executive team member as well as the communications director of the organization, working on multiple campaigns and projects in an effort to further their mission. In the future, she hopes to continue human rights work for Eritrea, while also working with NGOs such as the United Nations to establish sustainable growth in the realm of Global Health. Recognizing that what she will do with her life is not set in stone, Selihom finds confidence in this: she will work on an international level to amend inequities in healthcare, human rights, and sustainable development, and will carry the pursuit of knowledge with her and use it to change what she cannot accept.
Leadership:
Black Student Alliance, Co-Founder and President
Varsity Step Dance Team, Co-Founder and Head of Budgeting
One Day Seyoum, Executive Board Leader and Communications Director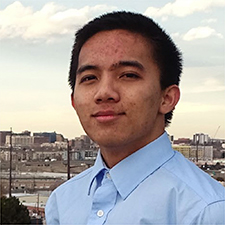 Thong Vu
Inspire low-income students to pursue opportunities to learn.
ᐯ
Lehigh University, Computer Science, Business
South High School (Denver)

Thong and his family moved to America from Vietnam when he was 3. With his dad being the only one with a full-time job, it was difficult for his family to support education for him and his siblings. Despite that, he was able to quickly learn English and since then has been responsible for any paperwork and interpretation needs for his parents. Thong worked hard to keep his grades as high as possible so that his parents wouldn't have to worry, and he maintained a 4.0 GPA throughout high school. While he was hard at work, his parents sought out additional educational opportunities for him. One of these opportunities was the Bridge Project which gave Thong the chance to meet other students in the low-income community. Combined with supportive adults managing the program, Thong was able to stay focused in school and experience new opportunities such as leading a small team to create a robot, participating in CSU's Global Business Academy, and working as a teacher of the younger students in the Denver public housing community.

In the future, Thong plans on sharing his story and volunteering in programs that provide new experiences to low-income students. His personal aspiration is to start a business that connects with his passions and works to create opportunities for low-income students to have an equal footing in pursuing an education.
Leadership:
Bridge Project, Student Teacher
Robotics, Team Lead
Tennis, Team Lead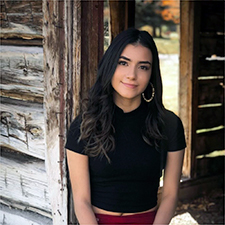 Vanessa Leon-Gamez
Address and create more equitable environments for our communities.
ᐯ
University of Denver, Biology
Roaring Fork High School (Carbondale)

Vanessa is a proud and prominent leader both in her school and rural community of Roaring Fork, CO. Growing up in a small town where the Hispanic community is underserved and underrepresented, Vanessa's activism is fueled by her Mexican-American identity. "I have never seen a recognized leader in my community who represents me, so I became one. I am not a person who waits to take action. I am a problem solver and am always searching for new ways to incorporate more members of my community."

Vanessa founded the Student Activist Society, where she participated in podcasts, outreach, and fundraising to fight the socioeconomic disparities in her hometown. She was a translator at the Valley View Health Fairs and the Committee Head for Latino Partnership for the Roaring Fork Leadership Event Collective. She also mentored for the Buddy Program, which serves at-risk elementary school students. At school, Vanessa is a leader among her peers serving as Junior Class President and received numerous awards for her academic excellence, including the AP Scholar and World History Awards and the Seal of Biliteracy. For her Senior Capstone Project, she implemented an online tutoring program for English Language Learners in her local elementary schools. Vanessa aspires to be a physician so she can pursue her passion for serving her community and foster connections with other Latinas in healthcare.
Leadership:
Student Activist Society, Founder
Roaring Fork Leadership Event Collective, Committee Head
Buddy Program, Mentor
Illinois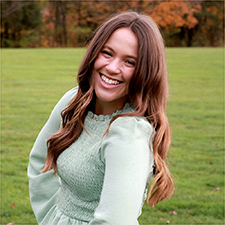 Abigail Pence
Create a community of strong, self-motivated leaders who will continue impacting the lives of others.
ᐯ
Palm Beach Atlantic University, Exercise Science
Princeton High School (Princeton)

Abby is a servant leader and an all-around role model for her peers. She served on student government all four years in high school, rising to Class President her senior year. She also held leadership roles in the Community Service Club and the District School Council where schools work together to share knowledge. Beyond her leadership roles, Abby started a Youtube Channel to post motivational videos and she gives back by mentoring younger students. She won awards for her character–the First-class Award for demonstrating the first-class attitude in school and the Daughters of the American Revolution Outstanding Citizenship Award for embodying the four pillars: Leadership, Dependability, Patriotism, and Service. Her accomplishments are not without strife. "[My experiences] in my life [have] shaped me into who I am. It helped me to recognize how to stay true to myself and show forgiveness and compassion. It was a difficult experience that I still deal with today, but I am better for it because I recognized I have the power to shift my attitude, not only in this challenge but in all challenges I face in life." Above all else, Abby's faith is very important to her having found her identity in Christ her sophomore year of high school. She is active in YoungLife, which meets weekly to share in faith and encourage the community.
Leadership:
Year One, Mentor
Interact Club, Vice President
District Council, Vice President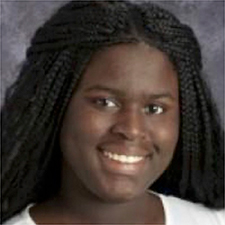 Adaija Sheppard
Create equal access to quality healthcare for under resourced and special needs communities.
ᐯ
Pitzer College, Psychology, Neuroscience
Muchin College Prep (Chicago)

A leader of Global Girls Inc., a performing arts organization in Chicago, Adaija believes in the power of representation in theater, "I learned that the art of storytelling can unite people rather than divide them, an aspect I want to continue to implement in my community". While theater is her first love, cultivating a compassionate, empathetic, and inclusive community is what drives her. From volunteering for the Pride Mentorship program to working part-time at After School Matters, Adaija wants to see young people leverage their unique strengths to become agents of change.

Growing up as a caregiver for her sister who is autistic exposed Adaija to the blind spots of the healthcare system and fuels her desire to reform it. Her goal is to provide free healthcare to under-resourced communities, who often feel overlooked.
Leadership:
Global Girls Inc., Performer and Activist
After School Matters, Apprentice
Pride Mentorship, Mentor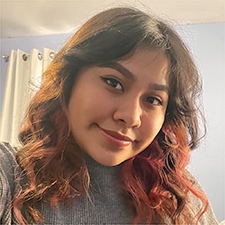 Alexis Valdovinos
Provide low-income communities financial information to aid students on their journey to college.
ᐯ
Case Western Reserve University, Economics, Finance
Waukegan High School, Waukegan

As a first-generation college student, Alexis strives to be an inspiring role model to her younger brothers and broader community. She is a recipient of the Waukegan Proud Award, in recognition of academic excellence and leadership in the city. As swimming co-captain, environmental club officer, and Girls Who Code co-leader, Alexis is not afraid to take initiative. When she realized the school water fountains were making her sick, Alexis led a fundraising campaign to update the water filtration system. With the help of a matching gift from Verizon, Alexis was able to ensure every student had access to safe drinking water at school.

With a concentration in Economics and Finance, Alexis is determined to see the people of Waukegan thrive financially. After graduation she aspires to be a financial advisor to empower her community members to budget, invest, and successfully manage personal finances.
Leadership:
Center for Conservation Leadership, Member
Girls Who Code, Co-Leader
Community Meals, Volunteer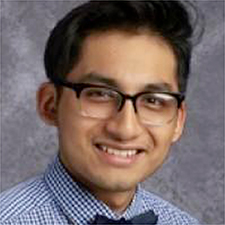 Fernando Rufino
Inspire my community to strive for greatness and empower first-generation students to accomplish their dreams.
ᐯ
Connecticut College,Undecided
Cristo Rey St. Martin College Prep (Waukegan)

Fernando is a talented and effervescent individual. He is very social and well-liked by his peers, but family, faith and music are most important to him. He is a Worship Band founder, director, and leader, choir member, self-taught guitar player, and aspires to be a multi-instrumentalist. Those who know and love Fernando speak to his maturity, dedication, accountability and leadership ability. "Even from his freshman year, Fernando's maturity was noticeable and impressive." Fernando is a leader in his family and is determined to change their trajectory. He is a first-generation American, the first in his family to graduate high school, and the first to attend college. "As the oldest, it's important for me to create a legacy that not only sets an example for my younger siblings, but it creates a pathway of success for them and my community."
Leadership:
Teen Retreat, Leader
Worship Band, Leader
Underwriters Laboratories Marketing, Intern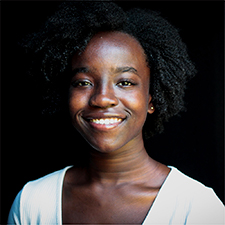 Ginelle Akoto Bamfo
Helping people feel seen, heard, and appreciated.
ᐯ
New York University, Film & Television
Lincoln Park High School (Chicago)

Ginelle is a visionary who is passionate about the arts and storytelling, and representation within both. Inspired by her Ghanaian roots, Ginelle wants to one day produce a film that tells the immigrant story–one that sheds light on their life before immigrating to a new land. She's excited to learn more about her passion and find different ways to use the arts to help others. "I hope to be remembered as an advocate of making sure that minorities are seen in works of art." Ginelle is very active in the arts community, serving as actor, singer, writer, and all around student of the craft in various programs, including Steppenwolf Theater's Young Adult Council, Lookingglass Theatre, The Miracle Center, Contemporary Book Club, and the Melanated Thoughts, Melanated Voices Club. Ginelle's other activities include high school track and field sprinter, cheerleading (a family tradition), and numerous volunteer efforts.
Leadership:
Lakeview Food Pantry, Volunteer
Melanated Voices Club, Member
National Honors Society, Tutor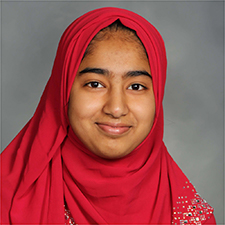 Huda Siddiqui
Empower marginalized and under-resourced communities via scholarship, service, and economic support.
ᐯ
Yale University, Psychology, Near Eastern Languages and Civilizations, and Religious Studies
Addison Trail High School (Addison)

As a straight 'A' student, Huda is not only academically impressive, but she is uniquely confident and true to herself, without fail. The daughter of Muslim immigrants who emphasize the values of education and hard work, Huda has an immense appreciation for the numerous opportunities in America compared to her parents' impoverished upbringing in India. With a passion for psychology and Islamic studies, she is eager to study mental health to bridge the gap between what Islam says about mental health and how culture stigmatizes it.

After she personally witnessed the prevalence of depression and anxiety in her peers, Huda founded Grateful Guidance, a mental health initiative focused on reducing stigma on asking for help. Her mission is to spread hope, equity, laughter, and positivity by providing confidential safe spaces, encouraging self-care, and connecting students with resources about mental health.
Leadership:
Muslim Student Association, President
Grateful Guidance, Founder
Student Council, Board Member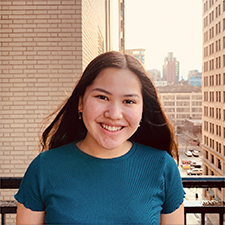 Kalea Ponce
Improve equity through social entrepreneurship and personal networks.
ᐯ
Cornell University, Business
Walter Payton College Prep (Chicago)

According to Kalea, every day is an opportunity for personal growth. A proud Chicago native, she plans to be a businesswoman who takes care of people. Growing up in the restaurant industry, Kalea rose from washing dishes, to the hostess, then to serving tables, and learned from her parents that it takes more than grit and resilience to succeed. Formal education and knowledge in conjunction with aspiration, determination, and resilience create the strongest people and the most successful businesses. In November 2019 the roof of her family's restaurant caved in, forcing them to close until reopening in January 2020, just before the COVID-19 pandemic. Having to close again due to the pandemic, and being left without income, Kalea tapped into skills she learned as the media manager for a school club to help her family's restaurant thrive once they were allowed to reopen. Highlighting their independent, family-run, minority-owned, small business, she kept followers up-to-date about the restaurant's survival tactics. She worked with her father to re-engineer the menu to include items that use overlapping ingredients and collaborated with neighboring restaurants to expand their dinner service. In collaboration with the Chamber of Commerce, she leveraged neighborhood kids to draw restaurant logos, tacos, and related menu items throughout their community to inspire people to come in.

Knowing that education and practice in leadership are her insurance, Kalea throws herself into being the best student she can. The phrase "control what you can control" is integrated into Kalea's mindset. Today Kalea is a dishwasher, a marketing entrepreneur, and an advocate for small businesses. Gentrification is one example of challenges first-generation families face in American hospitality that prevents them from growing stable, small businesses. Kalea's dream is to aid immigrants who aspire to open a US business, in addition to continuing to grow her own.
Leadership:
Covid Kids Masks, Co-founder and President
Sidewalk Chalk Project, Founder
Operation Smile, Co-Founder and Treasurer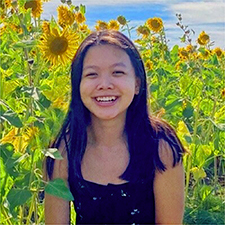 Lisa Kwan
Introduce more equitable resources and services to communities that have shaped me, as well as to impoverished communities.
ᐯ
University of Illinois Urbana-Champaign, Biology
Walter Payton College Prep (Chicago)

Growing up as a first-generation Asian-American has pushed Lisa to maturity and independence. Rather than allow her past experiences to define her, she uses them to identify inequity when she sees it and motivate herself to address it. Lisa takes problems head on, such as joining her school's cheerleading team as a way to confront her shyness, then making the Varsity team and earning the title "Most Committed". She has been dedicated to positively shaping her community since elementary school. Quick to use a 'Dad Joke' to break an awkward silence, Lisa aspires to have meaningful and genuine conversations with those around her. She uses her passion for getting STEM as a way to connect with the youth of her community.

Lisa's mom always says, "no one cares about how intelligent you are until you use that privilege for good." Educating herself in pursuit of helping others is something Lisa will spend the rest of her life doing. With a budding passion for biology and a desire to help others, she intends to pursue an education on the pre-medical track. She hopes, after many years of lectures, research, internships, and volunteering, she will become a doctor for Doctors Without Borders. Helping communities throughout the world will allow Lisa to expand her empathy and use her privilege for good.
Leadership:
Thirst Project, President
Payton Volleyball, Team Manager
Asian Student Initiative, Member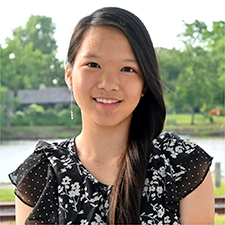 Phuong Pham
Promote post-secondary education in underrepresented and underserved communities.
ᐯ
California Institute of Technology, Mechanical Engineering and Material Science
Auburn High School (Rockford)

A high performer in and out of the classroom, Phuong is a tennis champion, science olympiad, innovator, and polyglot. Inspired by her parent's journey to the United States after the Vietnam War, she plans to leverage engineering to improve the lives of others, saying "If I want to make the world a better place for everyone, I have to change it myself". An ambitious problem solver, Phuong is already making tangible and measurable change in her community. Feeling frustrated as the only girl in her engineering courses, Phuong approached the school board to create a mentorship program that encourages middle school girls to take advantage of STEM programming. After program implementation, the results were motivating: the incoming freshman saw a 20% increase of girls in STEM classes.

Phuong's passion for community is not limited to STEM. Eager to see her peers succeed after high school, she launched a series of virtual college fairs in her district to illuminate the endless potential that exists beyond the boundaries of their small and isolated town. She recruited businesses, universities, and community colleges from around the state to introduce programs and opportunities that most students never knew existed. Enthusiastic to help others, Phuong's mission is to see all under-represented communities flourish and prosper.
Leadership:
Discovery Center Children's Museum, Youth Volunteer
Varsity Science Olympiad, JV Mentor
Auburn Knights, Student Ambassador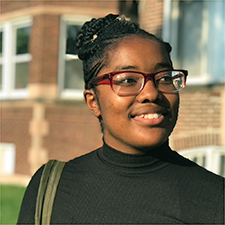 Unique Mackey
Further the discussion of racial disparities and bring attention to the root cause behind injustices minorities face within the world today.
ᐯ
Oxford College of Emory University, Undecided
Lane Technical High School (Chicago)

Unique is a fierce and fearless leader, who is relentless in the pursuit of her goals. As a young Black woman growing up on Chicago's westside, Unique has experienced or witnessed incredible challenges–from gang violence to racism and more. It's these challenges that fuel her spirit of advocacy and activism. "It is my job to seek justice for those who can't get justice for themselves." A self-proclaimed "black revolutionary," Unique brings attention to the injustices faced by Black Americans through literature and expository writing. As an accomplished debater, she uses her platform to debate black arguments and feminist theory to normalize the topics in the debate space. Her awards include Most Valuable Debater in 2018 and 2019 and 2nd place partnership. Unique was also an active member of the Black Student Association, Black Revolutionary Literature, Poetry Club, ASL Club, and STEPPERS while in high school. Outside of her activism, Unique is a loving and leading family member. Prior to the COVID-19 pandemic, she woke up at 4:30 am to ensure that she and her younger brother, who attended school on the opposite side of town, could arrive to class on time and escorted him there to protect him from gang recruitment. Unique intends to change the way the world perceives the problem of racism, to teach impoverished communities how to better themselves and their surroundings, and to spread the concept of generational wealth.
Leadership:
Black Student Association, Member
STEPPERS, Battle Squad Performer
Poetry Club, Performer
Georgia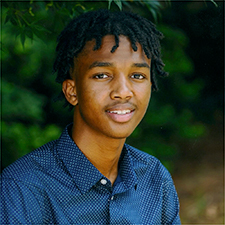 Bryce Mackson
Provide better educational resources to under-represented communities.
ᐯ
University of Miami, Business, Marketing
The Westminster Schools (Atlanta)

Living in Atlanta, Bryce is surrounded by many different communities, something he does not take for granted. "I learn to make friends with those with differing opinions than mine. I found that once you take a look at someone's background and truly place yourself in their shoes, you will develop a better understanding of why someone truly feels a certain way." Throughout high school, he worked with programs such as A Better Chance and Odyssey Atlanta to assist with the educational development of young kids in under-resourced communities.

Bryce is relentless in his pursuit of higher education, applying to countless private high schools and enduring endless hours commuting to schools in other cities. Bryce is a leader in and out of the classroom, participating in extracurricular activities from varsity basketball to the Student Diversity Leadership Club, and volunteering in various local initiatives. He is passionate about working with organizations that allocate better health and educational resources to underrepresented communities. Bryce aims to make an impact by creating his own entrepreneurial solutions to these issues. He said "I choose to lead without looking for recognition, as this path is much bigger than myself and I'm just happy to be able to grow into a stronger leader along the way. One day, I hope to be remembered for my selflessness and service to others."
Leadership:
A Better Chance, Scholar Leader
African American Affinity Group, Male Affinity Leader
Varsity Basketball, Captain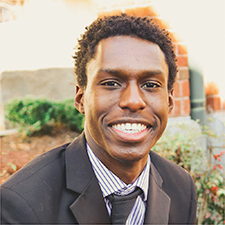 Donangelo Marshall
Improve the quality of life of communities through the use of real estate development.
ᐯ
University of Pennsylvania, Business (Real Estate Concentration)
Gainesville High School (Gainesville)

Donangelo grew up in a diverse North Georgia town that allowed him to meet people from various backgrounds and income levels. As the child of hard-working immigrants, he noticed the immense potential at his school and in his community, so he decided to get students involved in helping others. From being a team captain for his track and cross country team to leading DECA projects, Donangelo has shown leadership in his community and has aimed to help others reach their potential by advising students around him. He became event coordinator of his school's Key Club and National Honors Society and has helped students earn over 800 hours of volunteer hours by connecting students to local community organizations that align with their interests. He also worked with a local non-profit initiative (Hall is Home) and raised over $2000 for foster children to help their families during Christmas time. He wanted to involve many students at his school in this project because over 70% are PELL eligible. He aimed to set up a positive precedent for students like him to get involved in the community.

Away from school, Donangelo has a creative interest in real estate. By combining the skills he has learned from running his photography business and his natural communications skills, Donangelo helps run a blog, 'The Faces of Hall County.' As an intern at this organization, he aims to increase real estate sales in his local community by interviewing local leaders that make a significant impact and creating videos that showcase leisure activities. He currently has over 60k impressions from his marketing content. One day, he has a goal to become a real estate developer to build schools, housing, healthcare, and other valuable amenities to improve the quality of life for people around the world.
Leadership:
DECA, President
President's Club, President
Donangelo Marshall Photography, Founder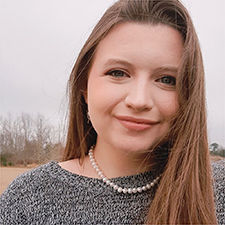 Madison "Brooke" Cliatt
Ensure gender equality by elevating the voices and experiences of women and providing equitable opportunities, free of biases and disparities.
ᐯ
Belmont University, Music Business
Burke County High School (Waynesboro)

Brooke is an avid feminist on a mission to bring equal rights to women, especially in the entertainment industry. "I hope my legacy inspires young girls to stop at nothing to ensure they are represented equally, to know that their input and the stories they have to share matter and to believe that they have just as much power to effect positive change as anyone else." She has been active member of her community all throughout high school, participating and leading a multitude of community service projects including initiating a snack drive for an after school program and coordinating a disaster relief drive for Nashville.

In high school, Brooke challenged herself with rigorous honors and college-level courses. She has already completed 57 college credit hours, earned an Early College Essentials Technical Certificate of Credit with a 4.0 GPA at a local community college, and was named a Dean's List honoree twice at her local university. When the pandemic altered her learning environment and pushed her out of her comfort zone, Brooke was relentless in adapting her routines in order to succeed, while also realizing it is not the challenges that define you, but how you react, learn and move forward.
Leadership:
Future Business Leaders of America, Vice President
Waynesboro Mayor's Youth Council, Chairperson of Publicist Committee
Beta Club, Secretary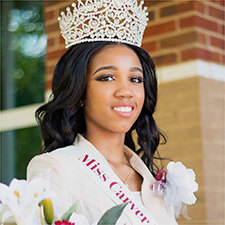 Myla Williams
Combat systematic oppression of minorities in the legal system.
ᐯ
Georgia State University, Political Science
Early College High School at Carver (Atlanta)

Determined to succeed and break stereotypes, Myla's resilient nature was sparked at a very young age after losing her father to gun violence. She poured herself into her academic studies and as she grew up, developed a passion for working in her community. Amassing 825 community service hours, Myla volunteered at the Children's Museum and at Douglassville Children's Therapy, all while maintaining a job, playing volleyball, and maintaining 4.0 as a dual-enrolled student. Myla has long known that she wanted to make a difference as part of the justice system that failed her after her father's death. She developed a step-by-step plan to become a lawyer and fight for women's rights. She recognizes that change does not come quickly, but has the determination and patience to keep trying. Myla states, "I hope to change the negative connotation of the saying, 'I am a product of my environment.' [and instead] show people that despite where an individual comes from, they can still evoke change."
Leadership:
French Club, President
Elite Sisterhood, Mentor
Douglassville Children's Therapy, Volunteer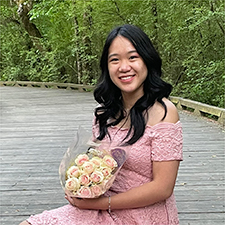 Vicky Tong
Establish environmentally friendly policies throughout the international community.
ᐯ
University of California Los Angeles, Biology
Berkmar High School (Lilburn)

Growing up in a low-income, diverse community, Vicky witnessed the sacrifices many immigrant families, including her own, made to help their children succeed. However, Vicky's family is only a fraction of what contributed to her success as a student, a leader, and an adult. She is fierce, determined, and unwavering in her commitment to social justice. As an Asian-American, Vicky has had to combat her culture's traditional and patriarchal values. She works to inspire others to acknowledge the importance of racial equity for all people of color and gender equality.

Vicky became a leader in her community by establishing Book Buddies, a free opportunity for low-income students during the pandemic. Not only does Vicky spend her time assisting others, but she also uses her voice to speak out against injustices, working with community members in Atlanta to address the policing of black and brown bodies. Though Vicky's career goals are aimed towards furthering environmental policies, she hopes to use her passion for helping others and advocacy to establish a global program for other students to ignite their own passions and lead future generations to successfully solve global issues.
Leadership:
Green Youth Advisory Council, Volunteer
Asian American Student Association, Member
Nature Society, Officer
North Carolina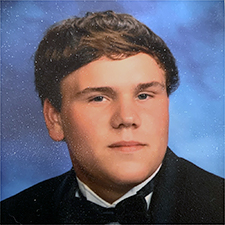 Alexander "Alex" Latham
Create efficient solutions to the never-ending problems farmers encounter.
ᐯ
North Carolina State University,Engineering
Northside High School (Pantego)

Growing up in a very small rural town in Eastern, NC, Alex has experienced and witnessed the challenges faced by those without access to resources. Alex has been working since the 7th grade to help support his family. He started a landscaping business at the age of 14 to help his family after making a deal with a neighbor to use his lawn mower. Alex worked 55 hours a week throughout high school while maintaining a 4.0 GPA. He has a deep appreciation for where he comes from and a strong desire to make improvements in his community. With the firm belief that true leadership means leading by example, Alex recognizes that he will be a role model to many others in his small town of 1,500.

With his degree in engineering, Alex aims to bring jobs back to his community by creating solutions to the problems farmers face, and starting an organization to develop wetlands for recreational use.
Leadership:
Beta Club, Member
Student Government, Class Parliamentarian
Local Wildlide Guide, Volunteer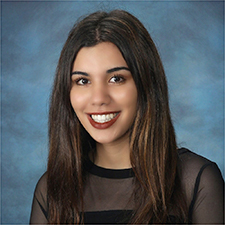 Ceyda Alabacak
Uphold universal human rights through science and technology.
ᐯ
Duke University, Computer Science
East Chapel Hill High School (Chapel Hill)

Since arriving in the U.S. two years ago, Ceyda has had to rebuild her life from scratch, an experience she says that has ultimately made her a stronger person as she realized that a good challenge stimulates her ambition and motivation. As a progressive Muslim who believes in individual liberties, Ceyda is motivated, determined, compassionate, and eager to work towards being a leader that will do her best to make our world a better place. She has already left a lasting impact on multiple communities. She founded WeLead, an international non-profit organization that mentors K-12 girls to discover their potential in STEM and leadership, to contribute to gender equality and create a free space to voice the views of young girls from diverse backgrounds. She also provided English lessons to Turkish refugees in Greece. As an intern for the Orange County Democratic Party, Ceyda worked locally to register hundreds of voters in the 2020 election.

Through computer science, Ceyda hopes to contribute to the science behind algorithms that detect human rights violations as they occur using social media data.
Leadership:
WeLead, Foudner
Management & Marketing Club, Founder
Chapel Hill Youth Council, Co-founder, Outreach & Information Committee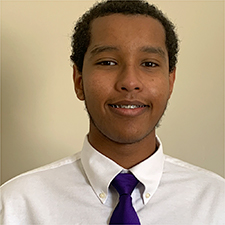 Jacob Desalegn
Aid students in Ethiopia that aren't able to attend school due to financial insecurity.
ᐯ
University of North Carolina at Chapel Hill, Pre-Med
Cato Middles College High School (Charlotte)

One of Jacob's proudest accomplishments is being the youth leader for a non-profit group that aims to educate Ethiopian and Eritrean youth in the Charlotte area about their ethnic background. This organization also teaches networking, volunteering, and college preparation. Jacob has worked tirelessly to learn about his Ethiopian heritage and instill a sense of pride in others in his community. He has assisted with fundraising thousands of dollars for families in other countries to support them with food, shelter and education.

Jacob's strong work ethic is evident through his involvement in the Mayor's Youth Employment Program, his part-time work in real estate, and the 30 hours a week he dedicates to babysitting for his family. A broken ankle at a young age inspired his goal of becoming an orthopedic surgeon, which Jacob believes will provide stability so that he can achieve his goal of creating an organization that will help fund educational programs.
Leadership:
National Honor Society, Treasurer
Mayor's Youth Employment Program (MYEP), Intern
Ethiopian Youth Group of Charlotte, Youth Leader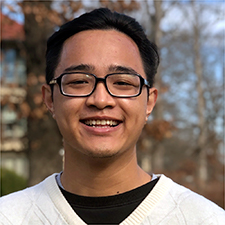 Khanh Le
Promote financial literacy to foster a more economically stable society.
ᐯ
Harvard University, Economics
North Carolina School of Science and Math (Durham)

After immigrating from Vietnam by way of Saigon to a rural North Carolina city at the beginning of high school, Khanh knew that he needed more of an academic challenge. He applied to the prestigious School of Science and Math and was accepted. Attending NCSSM opened new and unique opportunities: he became an advancement fellow for the school's business office, hosted a cultural immersion program with a language center in Vietnam, and and ran Vietnamese cultural awareness events and official school-sponsored seminars to promote Vietnamese culture to everyone at school. Khanh's energy, described by a classmate as having the 'social battery of a Tesla with a permanent solar panel on top', has been put to good use whether it was through helping with family responsibilities at home or as an officer of numerous clubs, most of which were tied to his passion for Economics. According to Khanh, "Economics sheds light on the human desires to make the most out of the least. Economic policies are crucial to solving many of the world's problems."
Leadership:
Distributive Clubs of America, Director of Outreach
Entrepreneurship Club, Co-President
North Carolina Newcomers Advising, Founder and Program Director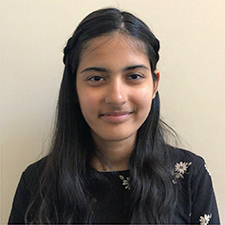 Syna Sharma
Encourage critical thinking in education by infusing computational thinking in high school classrooms.
ᐯ
North Carolina State University,Biomedical Engineering and Science Technology Garner Magnet High School (Garner)

Syna grew up on the island of St. Thomas, where she survived the category five Hurricanes Irma and Maria in 2017. Syna uses this experience as strength to practice relentlessness in every phase of her life, whether that be taking the personal initiative to relocate to North Carolina with her family or through her leadership and community service experiences. As a leader, she aims to encourage members in both her school's Science Olympiad team and Beta Club to maximize their potential by holding members accountable towards their goals as a group. Furthermore, to foster a love for learning and critical thinking within her community, Syna worked with children at her local library to help them improve their pre-literacy skills. At school, she initiated a service project to work with teachers to infuse computational thinking into their curriculum. Successfully achieving this goal, she plans to continue working with high schools to promote critical and creative thinking through this type of curriculum."
Leadership:
Infusing Computing, Founder
Beta Club, Community Service Coordinator
Game2Learn Lab, Intern
DONATE TO THE CLASS OF 2025 TODAY!