It is our distinguished honor to introduce the newest Greenhouse Scholars, the Class of 2024. We are thrilled to welcome these 19 remarkable young leaders and change agents into our community. Below are the profiles and collective accomplishments for each scholar, which include their personal impact statement.
This year, we received the highest number of applications in our 15-year history, with nearly 500 applications from high school seniors wanting to become Greenhouse Scholars—proving that our Whole Person Program is working and in demand.
We want to extend our heartfelt thanks to the 500+ volunteers from our community that spent over 6,000 hours poring through applications, joining in-person discussions, and serving on our first-ever virtual interview panels with the finalists. Our volunteers are critical to selecting students that demonstrate our core values and have the greatest potential to create lasting, generational change. If you would like to volunteer in selecting next year's class, please contact Leah Granzotto at lgranzotto@greenhousescholars.org.
DONATE TO THE CLASS OF 2024 TODAY!
Colorado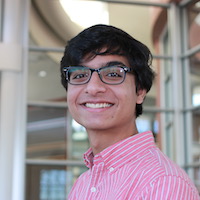 Akshay Gupta
Changing how our technology interacts with the environment to create a more sustainable future.
Fairview High School (Boulder)
College: University of Michigan
Intended Major: Engineering

Akshay is a goal-oriented person who enjoys giving back to his community and fostering positive social change. During his senior year of high school, he employed his energetic attitude to convince his school's Net Zero Environmental Club to participate in the global climate strike. The club had initially thought taking part in the strike was out of their reach, but as the club's president, Akshay was able to compel his fellow students to stage a walkout in solidarity with millions of youth around the world. He then helped plan the strike by inviting local speakers, informing the student body of the event, and obtaining permission from his school's administration. The club's efforts culminated in a three-hour walkout in which hundreds of Fairview High School students participated.
Akshay is determined to pursue a career in computer engineering, through which he can contribute to creating a more environmentally sustainable world by making the technology we use on a daily basis more energy efficient. In order to achieve this goal, Akshay began taking computer science classes in high school and intends to continue developing these skills at University of Michigan, Ann Arbor, where the faculty he plans to work with are researching low power design for computing.
Leadership:
President, Net Zero Environmental Club
Captain, Congressional Debate and Public Forum Debate
Marching Band Tuba Section Leader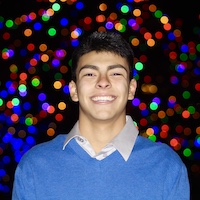 Alfonso Cerna Sanchez
Advocating to alleviate the socioeconomic barriers placed on society.
Denver Center for International Studies (Denver)
College: Colorado School of Mines
Intended Major: Biochemistry

Alfonso is a hard-working member of a family of seven who gives 100 percent to everything he does. He took on significant responsibilities from a young age, making for long days and nights as he attended school, worked to help pay his family's bills, and took care of his two youngest siblings as well. He is passionate about giving back to his community and aspires to become a role model for those with similar stories. Alfonso's parents have shown him true dedication and diligence, and their many sacrifices have motivated him to succeed. He regularly volunteers at his church, which has helped strengthen his faith and kept him motivated.
Alfonso intends to pursue a career as a forensic scientist, which led him to take a summer program in forensic science at American University. He experienced emotional growth during this time as he had never been away from his family or outside of Colorado alone before. The course was demanding but Alfonso was motivated by the prospect of a future with financial stability and completed the course successfully. It affirmed his career choice and his ultimate aim of working for the FBI.
Leadership:
President, Student Council
President, Latino Student Alliance
Secretary, National Honor Society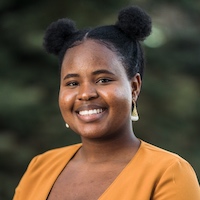 Ananda Birungi
Advocating for global education access to empower communities.
Thornton High School (Thornton)
College: Harvard University
Intended Major: Social Sciences

Ananda is passionate about giving children around the world equal access to quality education and she takes pride in bringing people together. In what she has described as a dream come true, Ananda and her family moved to the United States from Uganda in 2016 and settled in Colorado. Although she was excited about the chance to receive a better education, she found herself struggling to fit in at school, which affected her confidence and willingness to meet new people. Over time, however, she learned to embrace her differences and that the true beauty in our society lies in our diversity.
During high school, she enrolled in the International Baccalaureate (IB) program and served as her school's student body vice president. She employed her passion for providing equal access to education to found a Girl Up chapter at her school, through which she fought for girls education globally by fundraising locally, advocating to lawmakers, and raising awareness about issues facing adolescent girls in developing countries like Uganda.
Leadership:
Student Body Vice President, Student Council
Chapter Founder & President, Girl Up
President and Founding Member, French National Honor Society & French Club
Vice President, Model UN
Chair of Legislative Relations, Colorado Youth Advisory Council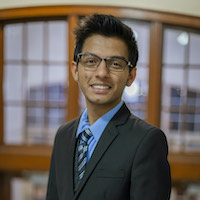 Bedha Neopaney
Creating a more just and fair future for everyone.
Gateway High School (Aurora)
College: University of Denver
Intended Major: Political Science, Pre-Law

Bedha believes that community is key to personal growth and cherishes the various communities to which he belongs. Growing up in Nepal, he often felt that his hometown was close-minded and discouraging. When Bedha was ten his family moved to the US, which changed his life drastically. Bedha did not speak a single word of English, making it a challenge to connect with the people in his new community. Despite the challenge, he was deeply determined and became conversational within eight months due to daily exposure and diligent study.
Bedha is no stranger to adversity. Both his parents were mute and deaf and unable to care for him consistently and he witnessed his grandfather's unjust arrest and imprisonment when he was young. As a result, Bedha intends to pursue a career as an attorney to prevent such wrongs from occurring. In an effort to gain relevant experience and develop his public speaking skills, Bedha joined the Mock Trial Club and was ultimately elected president. He is determined to use these skills to help prevent unjust imprisonment, and hopes to inspire others with his legacy.
Leadership:
President, Mock Trial Club
Mentor, Aurora Youth Options (AYO)
Secretary, Sign Language Club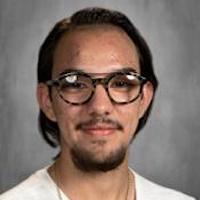 Gabriel Castro
Engineering opportunity and change while bridging the gap for marginalized communities.
Northridge High School (Greeley)
College: Colorado State University
Intended Major: Mechanical Engineering

Gabriel understands the value of hard work, as he grew up carrying the immense weight of supporting his family and ensuring the wellbeing of those around him. Raised by a single father struggling to maintain employment, Gabriel quickly stepped into the role of sole income earner for his household of five. While the role he plays in his family takes up a large amount of time, he also devoted himself to his academics and volunteerism. He volunteers with youth to help prepare them for future success through STEM Fest, speech and debate, and Young Ameritowne, a financial education course for elementary students.
Gabe says "the experience of being in this position has taught me how to juggle my own dreams and aspirations with the responsibilities and challenges that life brings." During his internship with EnviroTech Services, he was exposed to the world of business, performance, and environmental sustainability. He hopes to encompass each as he strives to become a successful engineer. His definition of success is "producing remarkable change."
Leadership:
Lead Student Coordinator, Vitalant Blood Drive
Member, Cache Bank Junior Board
Organizer, STEM Fest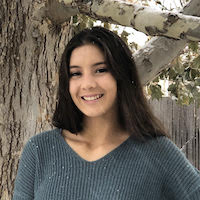 Isabelle Trujillo
Providing equal opportunity for minority youth through non-profit work and political reform.
Arrupe Jesuit High School (Denver)
College: Loyola University Chicago
Intended Major: International Business, Political Science

Education, faith, and community make up the foundation of who Isabelle is as a person. Her exposure to Jesuit traditions at her high school allowed Isabelle to discover a deeper sense of what it means to be a "woman for others." She has led her peers as a Kairos and Freshman Retreat Leader, a Varsity Captain for basketball and volleyball, a Freshman Advisement Assistant, and in holding a part-time job. These experiences showed Isabelle the fulfillment in pushing herself for the sake of others and positively impacting her community through leadership.
As an intern for the Colorado House of Representatives, Isabelle was exposed to the inner workings of the state including charter school funding, transportation, and the environment. This role sparked an interest in politics, and she aims to work at the state or federal government level in her future. As an intern for the Boys and Girls Clubs of Metro Denver, she was exposed to the nonprofit world and working with youth. Isabelle hopes to one day start a nonprofit focused on elementary-aged minority students to provide access to computers, sports equipment, and dance lessons.
Leadership:
Captain, Varsity Basketball
Captain, Varsity Volleyball
Leader, Kairos and Freshmen Retreats
Senior Sports Chair, Student Government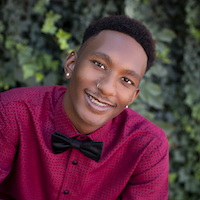 LaMar Philmon
Ensuring every student has an equitable chance regardless of their circumstances.
Denver East High School (Denver)
College: Howard University
Intended Major: Business, Communications

A self-identified maverick, LaMar works hard to understand other the perspectives of others without inserting his own personal bias. At a summer leadership institute, LaMar experienced repeated racist incidents, but rather than dropping out of the program, LaMar completed the summer and plans to return as a resident assistant to ensure other students have a more positive experience.
LaMar constantly seeks out new social groups and experiences to enhance his perspective of the world around him. After participating in Colorado Uplift and Urban Youth Ministries, LaMar recognized the impact that each program had on him as a young boy, and plans to carry on that impact by volunteering with young students to promote their self-worth and confidence. LaMar says, "I want to make a change in the world through youth to create a long-lasting domino effect on future generations."
Leadership:
President, Black Student Alliance
Representative & Senior Class President, Student Council
Illinois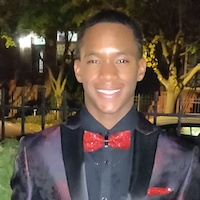 Caleb Wilkerson
Being a voice for marginalized communities around the world and use the resources I receive in my career to provide for my community.
Kenwood Academy High School (Chicago)
College: Indiana University
Intended Major: Marketing, Graphic Design

Caleb is a hard worker who is determined to become a leader and give back to his community. He transferred schools his junior year and joined an organization called Fundamentally Orchestrating and Cultivating an Urban Society (FOCUS), which helped him find a sense of community at his new school. His involvement in extracurriculars has shown that he embodies leadership, community, relentlessness, and accountability—qualities that he knows will help him achieve success in the future.
While studying in Costa Rica for six weeks, he realized how influential media is in shaping bias given that many Costa Ricans who he encountered had negative preconceived notions about him based on the color of his skin and his nationality. As a result of this experience, he intends to study the ways in which marketing forms perceptions so that he can create messaging and images that celebrate different countries, ethnicities, and cultures to foster a greater appreciation of difference. Caleb is determined to become a marketing executive for a social media company and an entrepreneur in community service.
Leadership:
President, Fundamentally Organizing and Cultivating an Urban Society
Manager, Basketball Team
President, Men of Distinction
Parliamentarian & Former Sergeant at Arms, Lakeshore Jack and Jill Chapter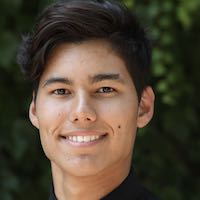 Fernando Marin
Changing the mindset of the people to a one of collaboration and understanding of their roles in a developing society.
Amundsen High School (Chicago)
College: University of Illinois at Chicago
Intended Major: Business

Fernando is an outgoing person who enjoys forming genuine relationships with others. In Venezuela, he was a dedicated member of his school's community and served in student council where he helped bring about many positive changes to his school. Outside of the classroom, he organized holidays and celebrations to give his classmates the opportunity to enjoy them despite the country's struggling economy. He is also no stranger to adversity, as his family often struggled to afford essentials. When Fernando's immediate family moved to the US for a better life, he was devastated that he had to leave the rest of his family behind.
However, these challenges have made him determined to return to Venezuela and lead others to the betterment of his country. Fernando intends to study economics and government so he can work towards the stabilization of his country's economy and give back to those who had such a great impact on him during his youth. He also wishes to change the mindset of his people to one of collaboration and understanding.
Leadership:
President, Student Council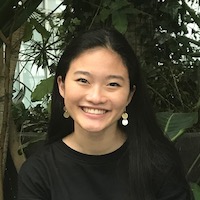 Kayla Huang
Exploring real-world applications of mathematics and promoting equal access to quality STEM education.
Whitney M. Young Magnet High School (Chicago)
College: Harvard University
Intended Major: Applied Math, Computer Science

The daughter of Chinese immigrants, Kayla grew up watching her parents struggle with job opportunities, immigration challenges, and financial roadblocks. After her father lost his job over citizenship concerns and returned to China, Kayla began tutoring to help support her family. Even while working part-time, helping take care of her sibling, and commuting three hours to school each day, Kayla found time to conduct independent STEM research on synchrotron radiation and presented her findings at Intel ISEF.
In addition to her research, Kayla dances competitively, founded a micro-financing club and has organized multiple conferences. Kayla is focused on setting a positive example for young, under-resourced girls in STEM fields. With a degree in mathematics, Kayla hopes to reform America's math education system and solve the gerrymandering issue in our country.
Leadership:
Captain, Competitive Mathematics Team
President, Kiva Club
President, Chicago Youth Talks
Executive Board Member, Computer Science 4 All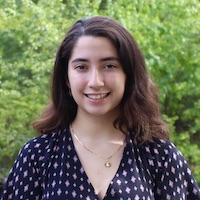 Kaylee Zilinger
Tackling minority underrepresentation in STEM by ensuring equitable education in diverse communities.
Walter Payton College Preparatory High School (Chicago)
College: Northwestern University
Intended Major: Biology, Chinese, Pre-Med

After her family experienced a devastating house fire, Kaylee found solace at school. Encouragement from teachers and her dedication to her classes taught Kaylee how to cope with uncertainty and adversity. A descendent of Mexican and Polish heritage, she developed a love of foreign languages. Thanks to a scholarship award, Kaylee had the opportunity to study abroad in Shanghai leading to her decision to double major in Chinese and Biology.
While interning at a Northwestern research lab for two summers, she noticed a lack of Latino scientists. In response, Kaylee founded the We Matter STEM initiative to start STEM clubs in predominantly low-income and minority communities. She plans to continue this work throughout her life and start her own nonprofit organization. Kaylee says "Nothing makes me happier than seeing my students grow to find the scientists within themselves." Her passion for STEM is further fueled by the experience of her family and community with healthcare. Kaylee hopes to become a doctor to improve health outcomes and eliminate health disparities among Latinos.
Leadership:
Founder, We Matter STEM Initiative
Chapter Leader, Amnesty International
Head Mentor, Primos Mentoring Program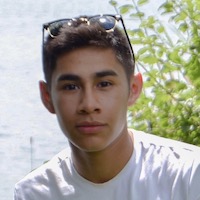 Omar Arroyo
Empowering low-income individuals to use their voices to not only make a change, but to BE that change.
Hoffman Estates High School (Hoffman Estates)
College: University of Illinois at Urbana-Champaign
Intended Major: Architecture

Raised by a single Latina mother, Omar quickly learned the importance of hard work, the grit to fight through obstacles, and the value in every opportunity that crossed his path. Such opportunities included making an impact on his community through volunteering at GiGi's Playhouse alongside interns with down syndrome, and representing the entire student body in choosing the new superintendent of his school district.
As a team leader of his varsity cross country and track teams, Omar led by example through personal accountability and promoting genuine teamwork. In fact, Omar is a member of the 500-mile club, running 516 miles in 3 months in preparation for his senior year of track. These values were recognized by four of his teachers for the S.O.A.R. award (Showing respect, Owning actions, Accepting differences and Realizing one's potential award), which is given to one student each year of high school.
Leadership:
Leader, AP Student Panel
Member, 2019 D211 Superintendent Selection Committee
Team Leader, Varsity Cross Country
Captain, 500-Mile Club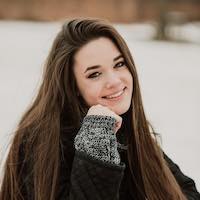 Sarah Sweeney
Standing up for children by changing policies to better safeguard the physical and mental health of children around the world.
Adlai E. Stevenson High School (Lincolnshire)
College: Bradley University
Intended Major: Political Science, Pre-Law

Sarah is no stranger to obstacles in life being from a low-income family with an absentee father who was an addict and a mother who became very ill; however, she was determined to prevent these difficulties from achieving her goals. Through this, she developed a deep sense of determination, compassion for other low-income families, a strong work ethic, and a passion for furthering her education. She exercises her accountability in school, on sports teams, at her part-time jobs, and throughout her volunteer work.
As a avid mentor in her high school program, she helped freshmen adjust to the new dynamic and build their confidence. On her track team, she exhibits a positive attitude and acts as a supportive teammate. In her community, she volunteers with an organization that helps families that deal with severe health issues, struggle to put food on the table and afford clothes, or have lost their homes. Through all of her experiences, Sarah has developed into an empathetic leader. Ultimately, Sarah has set her sights on becoming an attorney with a focus on giving children of domestic violence cases a stronger voice in the judicial system.
Leadership:
Mentor, Stevenson Freshman Mentor Program
Volunteer, Bernie's Book Bank
Volunteer, Feed My Starving Children
Volunteer, Give-a-thon Charity
Team Leader, Teaching Young Children Program
Georgia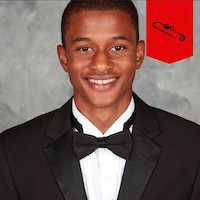 Abdoul Diallo
Developing African nations through the establishment of modern transportation systems.
Ronald E. McNair High School (Atlanta)
College: Cornell University
Intended Major: Urban and Regional Studies

Abdoul is dedicated to self-development and derives his core values from his Muslim faith. When he was six, his family moved from Guinea to the US, which changed his life drastically. One of the first things Abdoul noticed upon his arrival in the US was the quality of his new country's transportation infrastructure. For example, a trip that would take almost a day in Guinea took only an hour or two in his new state of Georgia. He attributes this disparity to the poor infrastructure in his home country, which has encouraged him to pursue a career in civil engineering in order to help improve the transportation infrastructure in Guinea. Abdoul aims to gain several years of experience in the US before returning to his homeland to give back to his community. He intends to create public works, focusing on hyperloop transportation systems, that not only better his home country, but Africa as a whole.
While in Georgia, Abdoul has overcome a number of obstacles to achieve his goals, the most significant of which was the substandard education in his low-income community. Only about 60% of students in his hometown graduate high school and an even smaller percentage pursue a post-secondary degree. This made his dream of attending college more challenging, but thanks to the support of his friends, family, teachers, counselor and mentors he will complete his undergraduate studies at one of the nation's most prestigious universities.
Leadership:
Leader and Head Designer, Robotics
President, Men of McNair
Team Leader, Scholars Bowl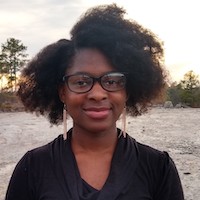 Imani Gunnison
Empowering students to see their full capabilities and purposes through a more equitable education.
Heritage High School (Conyers)
College: Amherst College
Intended Major: Psychology, Spanish

As the second oldest of eight children, Imani helps to care for her siblings while also working 30 hours a week to help support her family. At an early age, Imani's parents instilled in her the importance of education, which she has adopted as a core personal value. Growing up, she saw the way her parents gave selflessly to others by letting a homeless woman live with her family and raising money for the local elementary school by running fall festivals. Imani knew that regardless of what she would do in her life it would involve helping others.
In high school, Imani combined two of her true passions of education and serving others by volunteering in elementary classes and working as a teaching assistant in a tutoring center. She was later chosen to be a member of the Georgia Department of Education Student Advisory Council. Through these activities, she gained a greater understanding of the differences and disparity within the education system, increasing her desire to promote change. Imani aims to be a change agent to help her community and to show every person she encounters that regardless of any circumstance you can live out your dreams and fulfill your destiny.
Leadership:
Council Member, Georgia Department of Education Student Advisory
Vice President, Teen Advisory Board
Member, Georgia Department of Human Services Youth Empowerment Series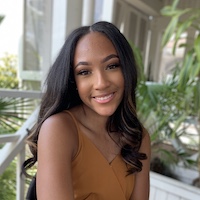 Kennedy Johnston
Promoting creative and entrepreneurial skills among youth.
North Atlanta High School (Atlanta)
College: University of Georgia
Intended Major: Marketing

A passionate young entrepreneur, Kennedy has already started her own small business and various other initiatives. Minks by Masai is a brand focused on embracing women's natural beauty through lashes. Kennedy's Stars is a program that provided young girls the opportunity to experience the sport of cheerleading and mentorship. After winning Teen Miss Georgia Earth 2018, she also founded Green Life, a program to spread awareness on the importance of environmental stewardship with elementary-aged students.
Throughout high school, Kennedy's time was divided between her part-time job, caring for her siblings, balancing her rigorous IB course load, her extracurricular involvement, and running her own business. This extraordinary feat taught Kennedy the value of patience, persistence, and responsibility. Her passion for business leads her to the Terry School of Business at the University of Georgia.
Leadership:
Executive Officer, North Atlanta Black Student Union
Captain, Varsity Cheerleading
Executive Officer, Student Government
Owner, Minks by Masai
North Carolina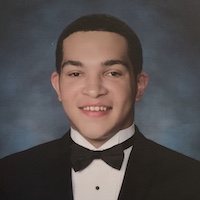 Isaiah Hamilton
Bringing more accessible healthcare to rural counties through mentorship and pipelines.
North Carolina School of Science and Math (Durham)
College: Duke University
Intended Major: Government, Biology, Pre-Med

Growing up in a small rural county in northeast North Carolina, Isaiah learned the value of being an active member of his community and a passion for building bridges between different groups of people. As he transitioned to attend a public high school in Durham, he brought that community mindset along with him. As the Senate President of student government and an officer in H.O.P.E (a charter of Black Student Alliance), he led with vigor—renovating an unused bike shed into a student study space, hosting the school's first-ever homecoming, and developing a minority pipeline between the admissions office and students across the state of North Carolina.
Inspired by his mother and sister, Isaiah took an interest in health and the human body. Isaiah conducted two independent research projects—one on the natural therapeutic treatment of Parkinson's Disease and the other exploring the social concept of "identity foreclosure" among minorities. He aims to combine his new found passions for medicine and government to provide equal healthcare access across the nation in rural counties such as his own.
Leadership:
Captain, Varsity Football
President, Student Government
Officer, H.O.P.E.
Member, Code of Conduct Review Board
Co-President, Biotechnology Investment Club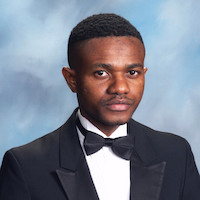 Jabson Aloma
Fighting starvation in Third World countries through industrial agriculture.
David W. Butler High School (Charlotte)
College: University of North Carolina at Charlotte
Intended Major: Mechanical Engineering

Growing up in the Democratic Republic of the Congo, Jabson has lived through a war, the separation of his parents, and extreme poverty. Often times, Jabson could not afford to go to school, but knowing the importance of education he borrowed books from his classmates to teach himself at home. In addition to teaching himself, Jabson spent each Sunday at church tutoring younger students on the church's doctrine, and in French, math, and science.
As the President of the youth congregation, he initiated a project aimed at helping the elderly in his community. Since immigrating to the United States in 2018, Jabson has worked hard to master the English language so he'd be ready to attend college. After obtaining a degree in engineering, Jabson plans to open a foundation to educate farmers, providing them with the tools to increase production and improve access to nutritious food for people in developing countries.
Leadership:
Lead Teacher, Sunday School
Captain, General Culture Team
Member, Technology Student Association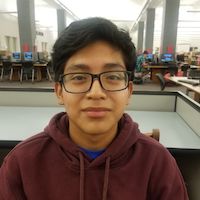 Oscar Nolen
Using science to improve society, allowing future generations to approach education, mental health, and community with both personal and empathetic inspiration.
David W. Butler High School (Charlotte)
College: Duke University
Intended Major: Physics, Computer Science, Chemistry

As an indigenous Guatemalan boy growing up in a white American family, Oscar struggled with his identity throughout his youth. Watching his parents struggle financially, he picked up part-time jobs to help support his family. After experiencing the traumatic loss of a loved one to suicide, he made a concerted effort to deepen his relationships with family and friends. In order to push himself, he joined the cross country and track teams where he enjoyed supporting his teammates.
Oscar looks at every situation through a lens of opportunity; he approaches life with a sense of hope in the face of failure, and committing his best efforts in challenging times. Though he may not have the same skin color as his family, Oscar has built his identity around diversity of thought, experiences, science, theater, and ethnicities. With this notion of his own identity, Oscar recognizes the divisions across various cultures and socioeconomic statuses. He aims to work towards identifying the similarities that humans share to provide a safer, more stable world for future generations while utilizing science as a basis to improve our societies.
Leadership:
Volunteer Service Coordinator, National Honor Society
Officer, Tri-M Music Honor Society
Second Chair Cellist, Orchestra

Please also join us in welcoming our newest Greenhouse Scholars Mentors! These 19 individuals have committed to mentoring a new Greenhouse Scholar over the next 5 years. They will provide professional, personal, and academic support to their Scholar mentees and forge an important relationship within our community of leaders. Their contribution to our vision is greatly appreciated.
If you would like to explore our mentorship program, please contact Lauren Hudgins at lhudgins@greenhousescholars.org.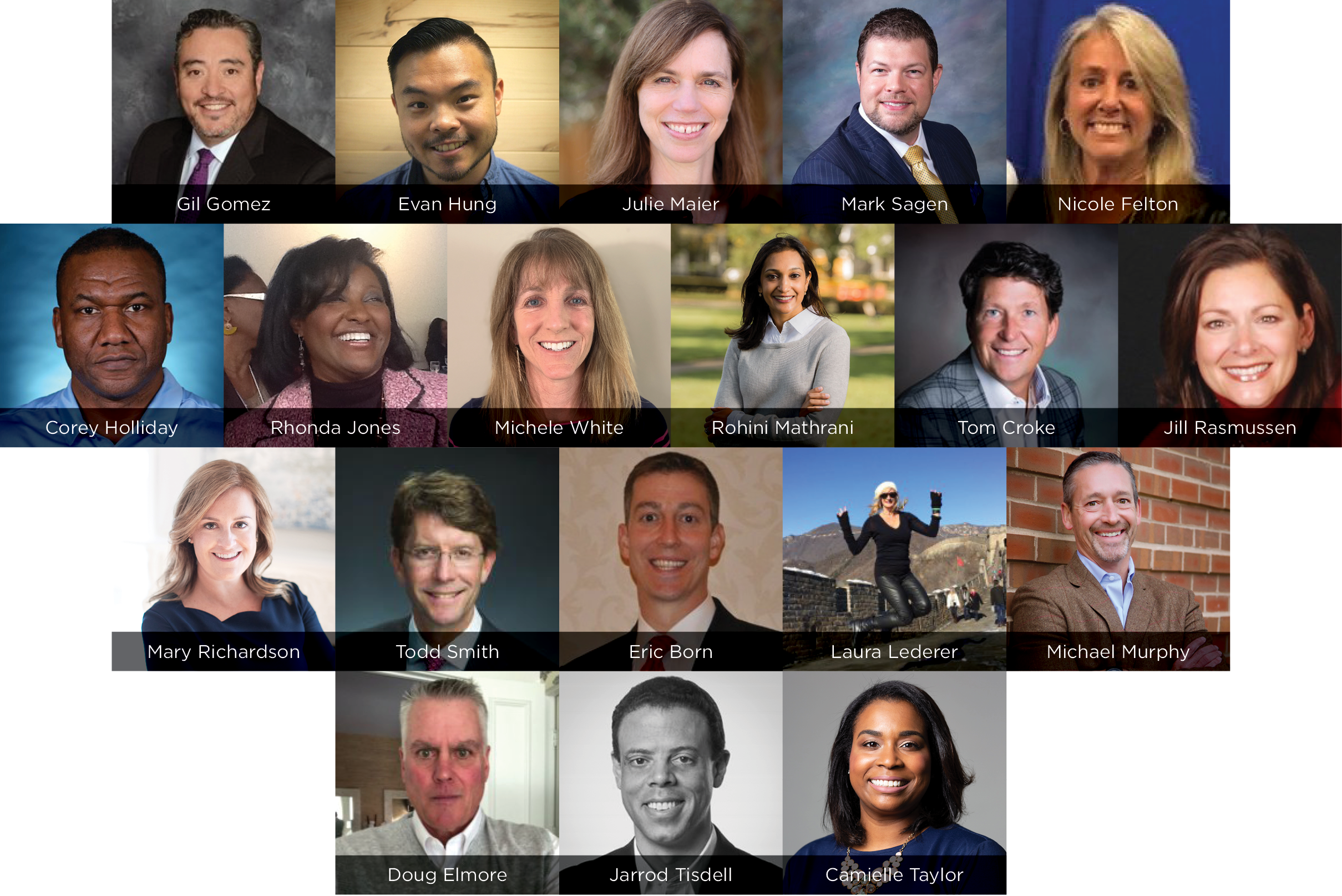 Support Our New Class
Your contributions make it possible for us to continue accepting exceptional young leaders into our program each year. Please consider making a donation today to help us grow our next class of Scholars.
This year, several new families and organizations pledged to Sponsor a Scholar for 5 years. Sponsoring a Scholar is a powerful way to come together with your friends, family, or colleagues and commit to lasting community change. If you would like to explore our Sponsor a Scholar program, please contact Andra Pool at apool@greenhousescholar.org
DONATE TO THE CLASS OF 2024 TODAY!